Did you just sign up for a credit card bonus and got denied? No big deal, simply call reconsideration phone line and ask for manual review of your application. It doesn't hurt to call and more thank likely you can make a case to be approved. Before you call, make sure to read below to get some ideas on making your case.
Tips on Getting Your Credit Card Approved:
Call ASAP, don't wait much longer. The longer you wait, the less likely you can make your case.
Get a copy of your credit report and history. Point out your recent credit activity and how improvement in your spending history.
Lead the call and know why you are applying for a credit card. Maybe you want a no annual fee, or no foreign exchange fee, or low APRs, etc. Make a case why you want to sign up for the offer.
Volunteer to reduce the credit card limit on another card from the same issuer. Say something like "I was wondering if you might be able to approve me for this card, by moving some of the credit from Credit Card X."
Be polite but stern. Speak with confidence and ask for a manager if needed. Point out you have a banking relationship with them. E.G. I bank with Chase and been a satisfy customer for X number of years.
Credit Card Reconsideration Phone Numbers:
1. American Express Credit Card Reconsideration
866-314-0237 – reconsideration
877-399-3083 or 866-379-3643 – new accounts
800-230-1284 – credit services
800-582-6471 – new accounts/reconsideration
2. Bank Of America Credit Card Reconsideration
866-458-8805 connects directly to a credit analyst
877-721-9405 – application status press 3
3. Barclay's Credit Card Reconsideration
866-408-4064 connects directly to a credit analyst
4. Citibank Credit Card Reconsideration
800-695-5171 or 800-763-9795 – credit department
866-606-2787 – application status
888-201-4523 – application status
5. US Bank Credit Card Reconsideration
800-947-1444 – reconsideration
800-685-7680 – reconsideration
Hot Deal of the Day: OptionsXpress offers $100 bonus with $500 deposit and make 3 trades. Enjoy real-time market data with free streaming quotes and unlimited access to web and mobile platforms.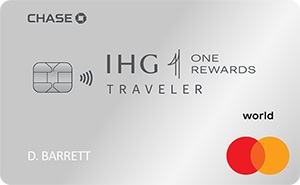 The  IHG One Rewards Traveler Credit Card offers 80,000 bonus points after spending $2,000 on purchases within the first 3 months of account opening.

You'll earn up to 17X points total per $1 spent when you stay at an IHG Hotels & Resorts, 3X points per $1 spent on purchases at monthly bills, gas stations, and restaurants. 2X point per $1 spent on all other purchases.

This card has no annual fee or foreign transaction fees.

Member FDIC



Learn More About This Card Here