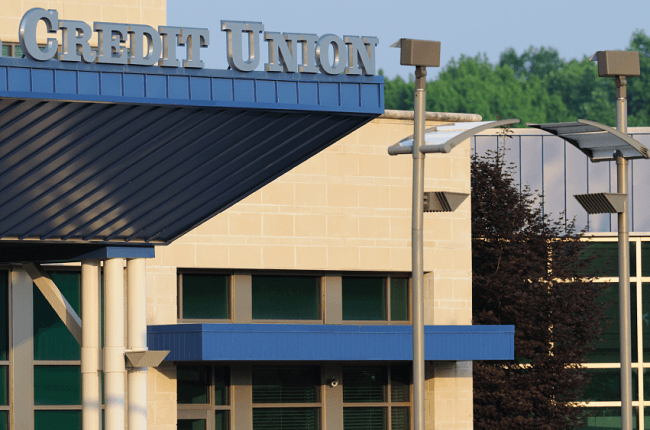 Credit unions are not-for-profit organizations that exist to serve their members. Like banks, credit unions accept deposits, make loans and provide a wide array of other financial services. But as member-owned and cooperative institutions, credit unions provide a safe place to save and borrow at reasonable rates. What people are unaware of is that joining a credit union is easier than they think. The misconception people tend to have is that credit unions require members to meet strict criteria or pay high membership fees, but in many cases, it can be easy and cost-effective to join a credit union. Here at HustlerMoneyBlog, we have reviewed numerous credit unions across the country and complied a list of credit unions that anyone can join! So whether you are looking for reduced fees, higher savings rates or lower loan rates, click on our detailed reviews below and find the right credit union to meet your banking needs!
Ways To Join A Credit Union:
Members of a credit union share a common bond, also known as the credit union's field of membership. When credit unions first started, common bonds typically involved employers. This expanded to include community bonds in which anyone who lives or works in an area can qualify. Now many credit unions have fields of membership that include members of associations, and those associations can often be joined by anyone. See below of typical eligibility requirements to join:
Employers – Many employers sponsor their own credit unions
Family – Family Family Most credit unions allow members' families to join
Geographic Location – Many credit unions serve anyone that lives, works, worships or attends school in a particular geographic area
Membership In a Group – Membership in a group, such as a place of worship, school, labor union or homeowner's association may qualify you to join
Anyone can join – Make certain amount of donation to a specific organization or join certain association that's in the Credit Union's Field of Membership list
Why Join A Credit Union:
If you are currently in the market looking for banking products that offer an attractive rates, you could consider joining a credit union that's not in your city is to take advantage of competitive banking products that they have to offer. Many of these credit unions have online applications which make it easy for new members to join. Also, the credit unions' online banking can make managing accounts easy without having to visit an actual branch. However, if you do need to visit a branch, many belong to the shared branch network which allows you to conduct many banking transactions at any credit union in the network as if it were your own. If you happened to know a credit union that anyone can join that's not on our list, feel free to drop us a line below and we'll update our list. Also, don't forget to check out our full list of Bank Bonuses nationwide for your chance to earn some cash bonuses!
Credit Union
Headquarter/Branches
How To Join
Review
Affinity Plus Federal Credit Union
Saint Paul, MN
Locator- [28]
One time $25 donation to Affinity Plus Foundation

Review

Agricultural Federal Credit Union
Washington, DC Locator - [7]
Join The Friends of CityDance Association for $20.

Review

Air Force Federal Credit Union
San Antonio, TX Locator - [8]
One time $25 donation to the Airman Heritage Museum

Review

Alliant Credit Union
Chicago, IL
Locator - [12]
Make minimum of $10 donation to Foster Care to Success (FCS)

Review

Altra Federal Credit Union
Onalaska, WI
Locator - [20]
Be a member of Altra Foundation with $5 dues

Review

America's Christian Credit Union
Glendora, CA
Locator - [2]
One time membership fee of $5 plus initial deposit of $25 and $100 into share savings account

Review

American Heritage Federal Credit Union
Philadelphia, PA
Locator - [31]
Deposit and maintain $15 balance into a share savings account

Review

America's Credit Union
DuPont, WA
Locator - [14]
Minimum deposit of $25 to a savings account and a submission of notarized copies of two forms of ID


Review

Andrew's Federal Credit Union
Suitland, MD
Locator - [15]
$5 donation if you have no military affiliation
Lifetime membership costs $15

Review

Aspire Federal Credit Union
Clark, NJ
Locator - [1]
$5 fee to join their partner association, the American Consumer Council, will ensure your qualifications for a membership

Review

Bethpage Federal Credit Union
Bethpage, NY
Locator - [35]
Open a savings account for $5.

Review

Capital Educators Federal Credit Union
Meridian, ID
Locator - [9]
Join the Idaho CapEd Foundation as a volunteer, minimum donations of $1 for students and $10 for non-students

Review

Chartway Federal Credit Union
Virginia Beach, VA
Locator - [48]
Make a $10 donation to the We Promise Foundation

Review

CommmunityWide Federal Credit Union
Southbend, IN
Locator - [11]
Become a donor member of Michiana Goodwill Boosters & Marine Corps League

Review

Connexus Credit Union
Wausau, WI
Locator - [19]
$5 donation to Connexuscu Association.

Review

Corporate America Family Credit Union
Elgin, IL
Locator - [21]
$5 donation to The Hope Group

Review

Credit Union Of New Jersey
Ewing, NJ
Locator - [6]
Affiliation with one of over 200 groups for eligibilty


Review

Digital Credit Union
Marlborough, MA
Locator - [23]
Join an organization with range in membership cost from $25 to $120

Review

First Flight Federal Credit Union
Cary, NC
Locator - [8]
Donation of $5-$10 to qualify for First Flight membership

Review

First Technology Federal Credit Union
Palo Alto, CA
Locator - [41]
Join the Financial Fitness Association for $8.
Join the Computer History Museum for $15.

Review

Finex Credit Union
East Hartford, CT
Locator - [2]
Join East Hartford Friends of the Library with $10 membership fee

Review

Fort Knox FCU
Radcliff, KY
Locator - [16]
Pay $5 to join the American Consumer Council / Kentucky

Review

Garden Savings FCU
Parsippany, NJ
Locator - [5]
$5 donation to join American Consumer Council if you have no military affiliation
Lifetime membership costs $15

Review

Great Lakes Credit Union
Bannockburn, IL
Locator - [14]
The online application system will automatically qualify you if you click "let us help"


Review

GTE Financial CU
Tampa, FL
Locator - [23]
$10 one-time membership fee


Review

Hanscom Federal Credit Union
Hanscom Afb, MA
Locator - [17]
Join Air Force Association for one year $45 membership cost or Nashua River Watershed Association for $35

Review

Hughes FCU
Tucson, AZ
Locator - [7]
Small donation to one of the community Special interest groups, residential eligibility required

Review

INOVA Federal Credit Union
Elkhart, IN
Locator - [7]
$5 donation to Elkhart River Restoration

Review

Justice FCU
Chantilly, VA
Locator
- [23]
$15 for National Sheriff's Association membership first, then become a member of the Justice Federal Credit Union for a total of $20


Review

Kinecta Federal Credit Union
Manhattan Beach, CA
Locator - [35]
Join with $10 through the Consumers Cooperative Society of Santa Monica. Kinecta will process the enrollment into CCSSM for you.


Review

Lake Michigan Credit Union
Grand Rapids, MI
Locator - [43]
Join with $5 donation to Amyotrophic Lateral Sclerosis (ALS) Association, West Michigan Chapter for eligibility


Review

McGraw-Hill Federal Credit Union
East Windsor, NJ
Locator - [2]
One-time minimum donation of $25 to become a member of the Voice Foundation


Review

Melrose Credit Union
Briarwood, NY
Locator - [1]
$1 one-time membership fee and a $25 minimum opening deposit


Review

Money One FCU
Upper Marlboro, MD
Locator - [2]
One-time donation to Gifts for Easter Seals for eligibility. Bring Easter Seals donation form to any Money One location to complete your application


Review

Mountain America Credit Union
West Jordan, UT
Locator - [90]
Join the American Consumer Council for free.


Review

NASA Federal Credit Union
Upper Marlboro, MD
Locator - [12]
A complimentary membership to the National Space Society (NSS) entitles you to join NASA FCU


Review

Northrop Grumman FCU
Gardena, CA
Locator
- [18]
Become a member of the Southern California Historical Aviation Foundation for a minimum of $50

Review

Northwest FCU
Herdon, VA
Locator - [8]
Select employer/organization: Financial Awareness Network. They will sponsor you for a one-time $10 fee


Review

Nusenda Credit Union
Albuquerque, NM
Locator - [19]
Become a member of the La Montanita Food Co-op, which costs $15 for three adults who share a kitchen


Review

NuVision Credit Union
Huntington Beach, CA
Locator - [13]
$5 donation to join American Consumer Council if you have no military affiliation
Lifetime membership costs $15

Review

Pen Air Federal Credit Union
Pensacola, FL
Locator - [19]
Become a member of the Friends of the Navy-Marine Corps Relief Society by making a $3 donation


Review

PenFed Credit Union
McLean, VA
Locator - [51]
Join Voice For America's Troops for $14.
Donate to National Military Family Association for $15.

Review

People's Trust Credit Union
Houston, TX
Locator - [8]
$5 minimum membership to the People's Trust Foundation.

Review

Pinnacle Federal Credit Union
Edison, NJ
Locator - [2]
Join the American Consumer Council.

Review

Premier America Credit Union
Chatsworth. CA
Locator - [20]
Join the Alliance for the Arts for $50.
Review
RTN Federal Credit Union
Waltham, MA
Locator - [15]
Join the Amesbury Carriage Museum or the Danvers Historical Society.

Review

Sandia Laboratory Federal Credit Union
Albuquerque, NM
Locator - [108]
Join the National Museum of Nuclear Science and History for $40.
Review
San Diego Country Credit Union
San Diego, CA
Locator - [42]
Join Financial Fitness Association with a $8 membership fee
Review
SCE
Federal Credit Union
Irwindale, CA
Locator - [9]
Make a $10 donation to the Center for Financial Empowerment.
Review
Self-Help Credit Union
Durham, NC
Locator - [23]
Join the Center for Community Self-Help for $5.
Review
Signal Financial Federal Credit Union
Kensington, MD
Locator - [7]
Join the Washington Area Bicyclist Association for $35.
Review
South Division Credit Union
Evergreen Park, IL
Locator - [4]
Open a Membership Share Savings Account with a $50 deposit.
Review
Southeast Financial Federal Credit Union
Franklin, TN
Locator - [15]
Donate $5 to the Autism Society of Middle Tennessee.
Review
Stanford Federal Credit Union
Palo Alto, CA
Locator - [5]
Join the Museum of American Heritage for $35 or Friends of the Palo Alto Library for $20.
Review
State Department Federal Credit Union
Alexandria, VA
Locator - [6]
Join the Museum of American Heritage for $35 or Friends of the Palo Alto Library for $20.
Review
Unify Financial Credit Union
Torrance, CA
Locator - [55]
Join the Surfrider Foundation or Friends of Hobbs.
Review
United States Senate Federal Credit Union
Alexandria, VA
Locator - [3]
Contribute to the US Capitol Historical Society and open a primary savings account with $5.
Review
University Federal Credit Union
Austin, TX
Locator - [22]
Join the University of Texas Longhorn Foundation for $20.
Review
Wings Financial Credit Union
Apple Valley, MN
Locator - [22]
Donate to the Wings Financial Foundation for $5.
Review
Xceed Financial Credit Union
El Segundo, CA
Locator - [14]
Join the Friends of the Webster Public Library for $8.
Review
XCEL Credit Union
Bloomfield, NJ
Locator - [3]
Select associate member or volunteer when filling out the application.
Review