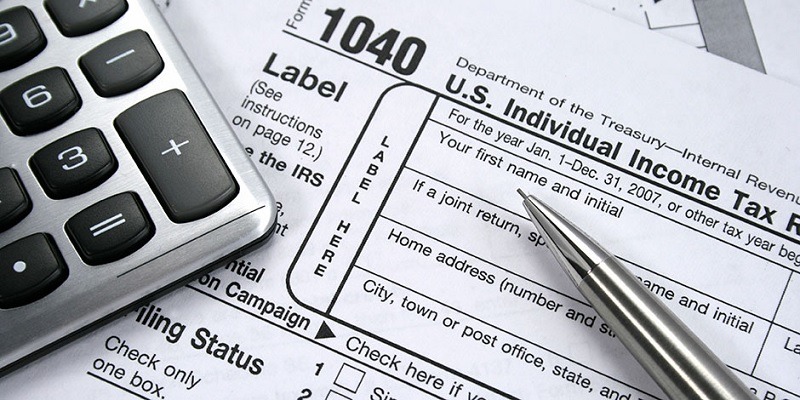 If you've ever received a sign up bonus for opening up a New Credit Card or checking account then you may have noticed that the money is considered income, meaning that it is reported on your Form 1099-INT. If you're unsure what that document is, it is a tax form that financial institutions must submit to the IRS.
However, only if they have given you $10 or more. Well what does that mean for you? It means that it may influence the amount of taxes that you may need to pay at the end of the year. So if you're interested in learning more then keep reading!
Non-cash Gifts and Services
If you've ever received a non-cash reward such as a tech gadget (Ipad, tablet, etc.), don't think that you're safe from the IRS.
"For deposits of less than $5,000, gift or services valued at more than $10 must be reported as interest. For deposits of $5,000 or more, gift or services valued at more than $20 must be reported as interest."
Account Sign-Up Cash Bonuses
If you have ever received a bonus for signing up for a new account with a bank or credit union then the bonuses are considered taxable interest income.
On a side note, cash back and reward points earned on credit and debit card purchases are not considered taxable interest.
Annual Interest on CDs
For those of you who have a long-term CD, you may find it confusing when it comes to reporting the interest. Even if a CD does not reach its maturity for many years, the bank may still send you a Form 1099-INT every year that it starts accumulating interest.
Even if you don't receive the payout until the CD matures, you're still required to report the interest earned.
The only exception to the rule is that if you own an IRA CD where the earnings will depend on which type of IRA you have.
For our list on the Best CD Rates, check here at HMB
Useful Bank Topics & News
Nowadays it seems as though no one is writing checks anymore, however you may be surprised by what you may need them for. Whether that is paying for rent, or if you suddenly find yourself without any cash or your credit/debit cards, a check may be a convenient thing for you to have on hand.
Now you may be asking yourself now how do I order checks? Well the good news is that there are a multitude of ways for you to obtain them! You have the option of doing so online, in branch, or over the phone. Read more about How To Order Checks via Chase: Online, Vendor Site or by Phone today!
Many of us do not realize how often we are exposed to ACH payments or how much we depend on them to transfer money as a form of payment. One of the reasons why they are so popular is probably due to its convenience and low processing fee, which is a major benefit for consumers who work with them all of the time.
Since the majority of us are exposed to ACH payments, we should be able to recognize how those types of payments work and what goes on in the process of sending something as valuable as your hard earned money. We have compiled some information regarding this particular type of money transfer, and hopefully after reading this post, all of our readers will understand How ACH payments work.
Online banks have been on the rise for their convenience and flexibility in adapting around our busy schedules. Although, it is still a small fraction of the banking market, they are growing and some may even claim that an online bank account has better accommodations to their needs. They essentially have everything a traditional bank has, except a physical location.
If you are thinking about making the switch to a completely online bank, you should be aware of all of the possible Ways to deposit cash into an online bank account. You may be surprised about how many options are made available to you and through what means can cash deposits can be made.
In 2016, Americans spent $11.41 billion in maintenance for money that they already don't have. This was the official amount the Consumer Financial Protection Bureau uncovered as they began to start taking record of one of the simplest fees to avoid: The Overdraft Fee. This acts as a line of credit for a debit card when a transaction exceeds the remaining balance of the account.
Even the smallest transaction can push you to the edge. For example, if you were to pay $4.00 for a cup of coffee, and only had $3.80 in your account, you could face a potential fee of up to $34 for 20¢ you didn't have. Read more about How To Avoid & What Banks Charge.
Bottom Line
When it comes to taxes, it may be a bit tricky, but we have compiled a few key points to make things a bit simpler. Receiving any type of incentive is always nice and worrying about taxes isn't always necessary! So whether you receive a cash bonus, a non-cash reward, or interests on a CD, the tips above should help you be more mindful about whether you need to pay the taxes or not.
If you are interested in earning a cash incentive in addition to starting your banking experience, then check out out updated list on the latest Best Bank Bonuses to find out more!


• You're eligible for a $2,000 bonus when you open a new Chase Private Client Checking account with qualifying activities.
• Within 45 days of coupon enrollment, transfer a total of $250,000 or more in new money or securities to a combination of eligible checking, savings and/or investment accounts and maintain the balance for at least 90 days from coupon enrollment.
• Get $2,000 when you open a new Chase Private Client Checking account with qualifying activities. Enjoy your $2,000 bonus which will be deposited into your account within 40 days.
• Speak with a Private Client Banker to open your Chase Private Client Checking account today. Schedule your meeting at your nearest branch or over the phone.
• No ATM fees worldwide.
• No Chase fee on incoming or outgoing wire transfers; can be completed online or over the phone.
• Experience a financial relationship that brings you more.
• Save time and money with better banking benefits and special services.