Time to earn some more bonus miles! With all these deals going on, earning miles has never been so easy. Delta SkyMiles is letting people earn 250 miles just by referring a friend to SkyMiles shopping. All they have to do is spend $175 in 7 days. Then you (the referrer) will get 500 Skymiles and the person being referred gets 250 Skymiles. Overall, both parties will earn miles regardless. You should be able to complete these deals because they will expire within a month. This gives your friend plenty of time to earn miles, ensuring that you will get the referral miles. You can refer as much as you want because there are no limits. Refer a friend today!
Delta SkyMiles Referral Bonus Promotion:
Promotion: earn 250 miles when you refer a friend to Delta SkyMiles
Expiration: unknown, limited time only
Availability: nation wide
Terms: referrer must earn miles by spending $175 within 7 days.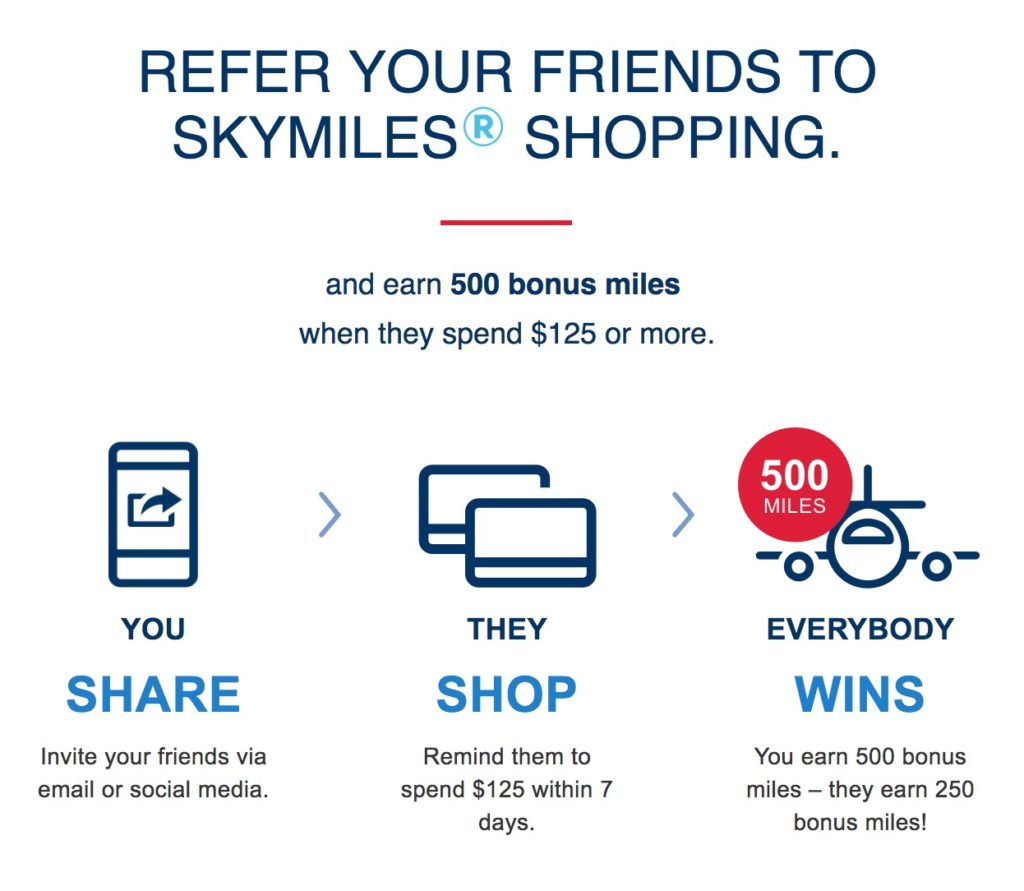 How To Earn 250 Miles:
Sign into your Delta SkyMiles account or create one if you have not.
Grab a friend and make them sign up. Your friend must spend $175 within 7 days.
Your friend will earn 500 miles and when they are done, you will earn the 250 miles.
This can be repeated.
Enjoy!
Bottom Line:
Time to grab your friends and earn miles! Delta SkyMiles is having a promotion where when you refer a friend, you can earn 250 miles when they complete the offer. To complete the offer, they must spend $175 within 7 days which lets them earn 500 miles as well. You can refer as much as you want. This is available for a limited time only so hurry now! Check out more ways to snag some great points, miles, and bonuses and ways to save money here on HMB!