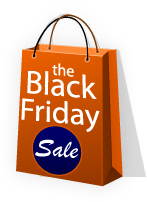 For 3 days only from Friday November 23rd through Sunday, November 25th 2012, ING Direct is having its Black Friday special with many promotional offers. Currently, ING DIRECT is offering $125 bonus by opening the Electric Orange account and make a total of 10 purchases.
How it works:
Open Electric Orange November 23rd – 25th and make a total of 10 purchases (either signature or PIN-based) using your Electric Orange Card or CheckMateSM deposits (or any combination of the two) within 45 days.
Your $125 bonus will be automatically deposited into your account on day 50.
Bonus only available for new Electric Orange checking.
Keep in mind, your bonus may be reported to the IRS and your state.
Those who never had an ING account before, now is the time to sign up for all the free bonus money. These accounts have no fees or no minimum balances. Sign up for ING Direct Black Friday Special today!