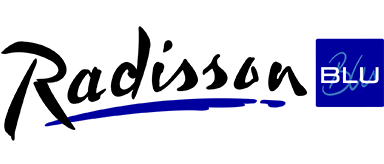 There are many hotels that have their own features and promotions. Currently, Radisson Blu is an upscale international chain of full service hotels and resorts brand for Radisson Hotels mostly outside the United States, including those in Europe, Africa, and Asia. Radisson Blu has a special promotion geared toward members of the Scandinavian Airlines frequent flyer program, EuroBonus, earn up to 2x the rewards points when you book your stay at Radisson Blu hotel. This offer bonus is valid for a at least 2 nights per stay, for reservations made between December 15 to January 30, 2018 and for stays between December 15 to January 31. Check out this offer right now need some EuroBonus points.

Radisson Blu Bonus Points Promotion:
Promotion: Earn double Eurobonus points
Expiration Date: January 30,2018
Availability: EuroBonus members.

Must book between 12/15/2017 – 1/30/2018
Must stay between 12/15/2017 – 1/31/2018

Terms: There is no maximum on the number of Eligible Stays that can qualify for the bonus during the Promotional Period. Maximum one room per stay per SAS EuroBonus member can benefit from this promotion. Rates for each night may vary. Participating Properties are subject to change without notice.
How To Get Double EuroBonus Points:
Head over to Radisson Blu and book a travel between 12/15/2017 – 1/30/2018
Plan a stay between 12/15/2017 – 1/31/2018 and show your Eurobonus membership card upon check-in at the hotel to earn your 2x EuroBonus points!
Bottom Line
If you are a EuroBonus member and happen to need a place to stay for a few nights, your best bet is Radisson Blu hotels. Radisson Blu offering qualify service for affordable price, the special 2x bonus points promotion is another great reason in case you need a little more convincing. Plan your trip, book your stay at Radisson Blu hotels, and enjoy earning double EuroBonus points! Check our full list for deals on airline miles, points, and rewards.