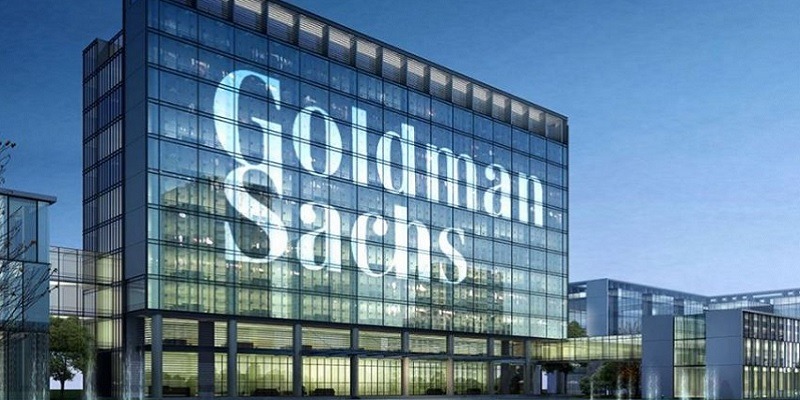 If you're looking to save money at a high interest rates then Goldman Sachs Bank is the best option for you! To make use of their banking services, you must be comfortable with banking online or over the phone.
They do have limited banking options since they don't have checking accounts or ATM's! To learn more about their higher than average interest rates and minimal fees keep reading below!
Online Savings
Goldman Sachs bank offers an online savings account through Marcus. Their rates are competitive with other high yield savings account. No minimum deposit needed to open, no service charges or internal transaction fees. Marcus does not offer a checking account, a mobile app or ATM network. There is a limit of $1,000,000 in combine deposits per account.
Additionally, they don't charge monthly services fees on this account. You can set up automatic transfers fro an external account to help your savings grow even faster. You are able to transfer up to $125,000 per month if you make online transfers. However, there is no limit as to how much money you can transfer, if you do your banking over the phone.
No minimum deposit to open
Minimum $1 to earn the stated Annual Percentage Yield
No transaction fees
The rate applies to balances up to $1,000,000
Maximum of six withdrawals or transfers per monthly statement period are allowed.
Compare Savings Accounts
CD Account Options
Compare CD Accounts
Reasons to Bank with Goldman Sachs
You can get interest rates that are much higher than what you'd get from big name banks with brick and mortar locations.
Each account you open is insured up to $250,000. If the banks ever goes out of business or runs out of money, the FDIC will reimburse you.
You can schedule your money transfers online and manage them 24/7. The money will transfer according to the bank's schedule, so you'll know that you did the transaction and the money will be moved on the next business day.
You can have your CD's interest disbursed to an external account. Initially, your CD's interest will be added to the CD's principal. If you want to have the money transferred to another account, you just have to call customer service to arrange it.
You can reach a customer service representative via phone during the hours of 8 AM to 10 PM from Monday to Friday and 9 AM to 7 PM on the weekends.
You can do everything online without ever picking up the phone. Once you open the account, just register for online banking and you are free to manage your money without talking to a bank representative.
You can monitor you CD's online. Whether it's to check your CD's maturity date, figure out what to do with the money next, or withdraw the funds, you can access your account online. If you want to withdraw the funds, you'll have to call customer service. Please not that withdrawing funds before the maturity date could incur a penalty.
They offer online calculators to help you see how much interest you could earn. All you have to do is enter your deposit amount and the amount of time you plan to save the money, and you'll get an estimate of the amount of interest you'll earn. It could be an added bonus to motivate you to start putting money away.
Goldman Sachs provides an advanced notice of the upcoming maturity date on your CD's. Once it arrives, you have 10 days to decide on what to do with the money. You can withdraw the funds, renew the CD, or close that CD and open a new CD with a different term.
If you plan to make the most of your money, you can set up CD laddering with the help of Goldman Sachs! You can choose from a variety of maturity dates for your money, which you split into several CD's. This way you can take advantage of the higher interest rates on longer term CD's without tying all of your money.
Reasons Not to Bank with Goldman Sachs
You can't make mobile deposits, so if you want to make a deposit, you'll have to do it via mail. You can also deposit the money into an external account and then make a transfer online.
You don't get an ATM card, so you have to do your banking transactions online or over the phone. This is an inconvenience when you want to access your cash fast.
If you like to visit a physical branch then you might not like Goldman Sachs. They do not have any retail locations and you have to do your business online or over the phone.
Bottom Line
If you are looking for a safe place to deposit money where you can earn higher than average interest rates then Goldman Sachs Bank is the right bank for you. If you're interested in banking with Goldman Sachs Bank, see what they have to offer for their Online Savings Account! And while you're here on HMB, check our full list of Best Bank Promotions for more options!