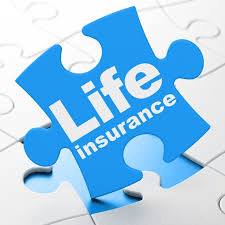 It is important to protect those around you, and most importantly your loved ones. That is where life insurance comes into play. How does life insurance work? What does it cover? What does it not cover?
To give you a little bit of insight on this significant aspect of insurance, we have compiled an informative explanation below. Continue reading If you are interested in learning How Life Insurance Works!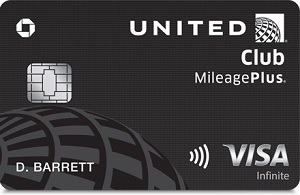 The United ClubSM Infinite Card offers 100,000 bonus miles after you spend $5,000 on purchases in the first 3 months from account opening.

You'll earn:
• 4X miles per $1 spent on United purchases including tickets, Economy Plus, inflight food, beverages and Wi-Fi, and other United charges.
• 2X miles per $1 spent on all other travel
• 2X miles per $1 spent on dining including eligible delivery services
• 1X mile per $1 spent on all other purchases

Get one-year complimentary DashPass, a membership for both DoorDash and Caviar that provides unlimited deliveries with $0 delivery fees and lower service fees on eligible orders. After that, you are automatically enrolled in DashPass at the current monthly rate. Activate by 12/31/24.

This card does carry an annual fee of $525. However, you can get up to $100 Global Entry, TSA PreCheck or NEXUS fee credit. In addition, you'll get a savings of up to $320 per roundtrip (terms apply) by getting your first and second checked bags for free!



Learn More About This Card
What Is Life Insurance
This type of insurance gives financial protection the the families of either on the death of the person or after a set period of time. If there is anyone who relies on your income, life insurance allows you to still provide for them after death. You pay a monthly premium to have this insurance and if you die while the policy is still active, the insurance company will pay the death benefit to your inheritor.
There are many different types of life insurance such as term, whole, guaranteed universal, etc. A life insurance policy is a unilateral contract which means that as long as you pay the monthly premiums, the insurance company is committed to uphold the contract. But if you stop paying that premium, then the policy will just end with no death benefit payout.
What Does Life Insurance Cover
Life insurance intends to provide help to your loved ones when they can no longer rely on your salary or income due to a death by an accident, illness, or natural death. Your beneficiary will receive a death benefit when you die. This money can be used freely.
Life insurance can be used to cover include the loss of your income, your pending debts, unpaid medical bills your children's education funds, child care costs, or funeral expenses.
What Does Life Insurance Not Cover
Death by suicide: If you commit suicide within 2 years of the policy, the death benefit won't be covered. After the 2 years, deaths from suicide are paid. However, if the insured person had a history of attempting suicide or mental illness and did not disclose it when applying, it is considered fraud, resulting in the claim being denied due to fraud. In this case, the beneficiary would only receive a refund of the premiums paid.
Murder by the beneficiary: If the beneficiary was involved in the murder or death of the insured, the death benefit won't be covered
Death from illegal activity: If you were involved in a criminal act and was killed because of it, the death benefit won't be covered.
Fraud/lying on application: If the insurance company found that you didn't make known important information on your application, they can deny payment.
2-Year Contestability Period
Life insurance policies have a 2-year contestability period which means if you die within the first two years of the policy, the insurance company can contest it. This means the company will investigate to determine if the illness or disease was known and if you disclosed it.
During these 2 years, if it is found that you did not disclose information when applying for the life insurance, some things might happen. If the misrepresentation was minor, the company may still pay the death benefit, except forthe premium that you should have paid. But if you do not die, the insurance company can cancel your policy or raise your premium.
After the policy passes the 2 year mark, life insurance claims are usually paid without issue. This is the case if no fraud or foul play is suspected. It's very important to disclose everything on your life insurance application to ensure that the death benefit will be paid out.
How Does Life Insurance Pay Out
When the insured dies, the beneficiary is paid the death benefit. The beneficiary will first have to file a claim and after the claim is processed, the insurance company will pay out within days.
There are several settlement options such as:
Immediate lump sum: The beneficiary gets one check of the total death benefit which is the most common payout option chosen by the insured.
Income for a set number of years: The death benefit is paid out in installments over a certain period of time. You can choose either monthly or annual payments
At a later date: It's paid at a later time, such as when the beneficiary reaches a certain age. This is a good idea if a child is the beneficiary.
Who Gets the Money
The beneficiary is the one who gets the death benefit. There can be multiple beneficiary, including charities, if they are chosen which the benefit can be divided equally or split so that one gets more than another. If the primary beneficiary dies before the insured, the other beneficiary is next to receive the death benefit. Beneficiaries are not set in stone and can be changed at any time.
How to File a Claim
When an insured dies, the beneficiary should first contact the insurance company to complete a claim form and provide a certified copy of the insured's death certificate. This process will takes approximately a week to obtain the copy from the county where the insured died.
However, once the insurance company receives a claim without issue, they send a check to the beneficiaries for their share. The check includes interest from the date of death until the day the money is sent, tax and probate free.
What Happens if You Don't Die
There are different types of insurance that you can choose from. What happens depends on what you decide to pay a monthly premium for.
Term Insurance: This type of insurance last for a specific period of time. If you don't die while a term life insurance policy is active, the policy simply terminates and that's all there is to it. This is typically the least expensive path.
Whole Life Insurance: This type of insurance last for your entire life and has cash value. If you live to be 100 years old, the cash value will equal the death benefit and the company will send it to you on your 100th birthday. This is a bit more pricey than the term insurance.
Guaranteed Universal Life: This type of insurance is the only one with a policy that remains in effect after the age of 100. If you live longer than that, the coverage terminates, usually without value.
If Everyone Else Dies
Say that everyone in your family dies before you, what should you do? Well first, you should figure out if you qualify for a life settlement before you cancel your insurance. In a life settlement, you sell your policy to a company for more than the cash value. The worse your health condition is, the more money you may be able to earn by selling your policy.
Bottom Line
In the end, your death will assist in managing financial risks to your family and loved ones if they depend on your income. It is important to take some time to fully understand How Life Insurance Works and what is covered before you get yourself into it.
If you're interesting saving money, we've composed a list of other ways to Save Money that you can check out. Also if you would like to see all the latest bank deals nationwide, be sure to view our full list of Bank Bonuses and find one in your area!