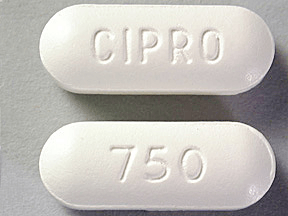 Are you a Kansas resident who has purchased a Cipro prescription between 1/8/1997 and 10/31/2004? If so, then you may be eligible to receive $25 or more from the Kansas Cipro Class Action Lawsuit. According to this suit, Bayer AG and other companies agreed to work together and not compete with one another in order to keep cheaper versions of generic Cipro off the Kansas pharmaceutical market. Keep in mind that this suit only covers Bayer and not any other company that has decided to continue litigation. Bayer denies all wrongdoing and liability, but has decided to establish a settlement fund of $4.5 million in order to avoid further court costs and litigation.

Kansas Cipro Class Action Lawsuit:
Claim Form Deadline: 1/22/2016
Who's Eligible: Kansas residents or companies that purchased a prescription of Cipro in the state between 1/8/1997 and 10/31/2004
Estimated Amount: $25 or more
Proof of Purchase: None required
Case Name & Number: Sandhaus v. Bayer AG, et al., Case No. 00 CV 6193, in the U.S. District Court of Johnson County, Kansas, Civil Department.
How to File a Claim:
Head to the Kansas Cipro Claim Form.
To submit a Claim Form online, you must first provide your personal information.
You will then be asked to state the total amount paid for the Cipro prescriptions.
If you don't have documentation of the Cipro purchases, the claim may be capped at 80% of the amount claimed.
You can also print out a claim form and provide the same information.
Mail any paper claim forms to:

Kansas Cipro Settlement
c/o Rust Consulting, Inc.
P.O. Box 2257
Faribault, MN 55021-2377

File your claim by 1/22/2016 if you want to be included in the Kansas Cipro Settlement.
Bottom Line:
Bayer and several other companies in Kansas have allegedly worked together to keep a cheap generic version of the drug Cipro off the market. If you purchased this drug anytime between 1/8/1997 and 10/31/2004, you may be entitled to $25 or more from the Kansas Cipro Class Action Lawsuit. You may have suffered from this alleged price manipulation so hurry and file a claim by 1/22/2016 so you can take part in this class action settlement. If you think you may have been affected by other lawsuits, take a look at our full list of Class Action Lawsuit Settlements!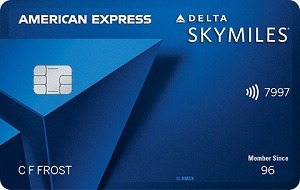 The Delta SkyMiles® Blue American Express Card offers 10,000 bonus miles after you spend $1,000 in purchases on your new Card in your first 6 months.

You'll earn:
• 2X miles per dollar at restaurants worldwide and purchases made directly with Delta
• 1X mile on every eligible dollar spent on other purchases.

In addition, you'll receive a 20% savings in the form of a statement credit after you use your Card on eligible Delta in-flight purchases of food, beverages, and audio headsets.

This card comes with no annual fee or foreign transaction fees. (See Rates & Fees)

Terms Apply.