TD Bank Checking Features 
TD Bank markets itself as convenient banking and it is time to shift through their checking features to see just how convenient it really is. With the mass amount of checking accounts available to individuals it is hard to decipher what features make it the best checking account overall. TD Bank has quite a surprising list of features that will make you want to rethink any other banks that you may have in the back of your mind.
TD Bank Online Banking and Free Bill Pay
Gain easy online access to your accounts anytime and anywhere
Transfer funds internally between your TD Bank accounts and externally with other bank accounts
Send and receive Person-to-Person Payments easily with Popmoney®
Easily schedule and pay your bills online for free
View your statements and notices online for increased security and less mail clutter
Create and set up personalized alerts to help you track your finances
Access your accounts directly with Quicken® and QuickBooks™
Free Mobile Banking with Mobile Deposit
Using the mobile app you can view balances, pay bills automatically and set up text alerts
Have the capability to deposit checks from your mobile device
Transfer money – move funds between your accounts and schedule transfers
Use the location feature on the mobile app to find the nearest TD Bank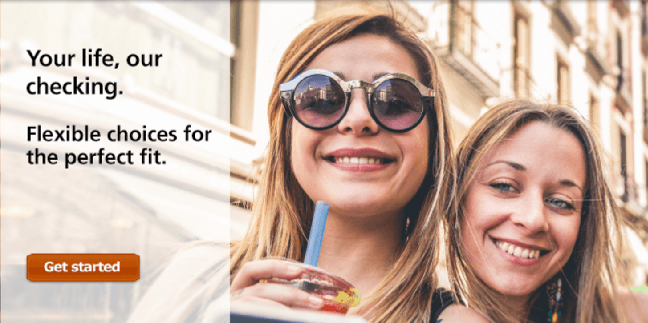 Secure and Convenient Checking Account
When opening a new checking account with TD Bank individuals get a free and secure Visa® Debit Card that can be utilized with confidence for purchases. With the Visa debit card you can make purchases anywhere that Visa is accepted and that is practically everywhere in the United States. There are a few exceptions but overall most places accept Visa. TD Bank provides extra security with their continuous monitoring for suspicious activity on your account. This day and age offers many chances for unauthorized purchases through hacking/theft/etc and TD Bank has your back! You can continue to use your debit card and sign up for TD Debit Card Advance which will help you avoid debit card declines by allowing a discretionary overdraft service for your personal checking account. This is an option so you must sign up for it.
Person-to-Person Transfer & Direct Deposit 
Sometimes you just don't have cash when you're out and about with friends and family so how do you pay them back for a split dinner? TD Bank understands that and therefore provides person-to-person transfer internally within TD Bank. It's one of the best features to have if you're hanging with the same people that bank at the same place. No one has to worry about the hassle of carrying money around when things are split among a group of people. In addition TD Bank also has external transfers to outside banks as well! Save some time as well and sign up for direct deposit with TD Bank! You will not have to worry about getting a check and then going to the bank and depositing it into your account. The direct deposit feature will automatically perform the transaction and you'll get the funds even faster!

Bottom Line: 
TD Bank has a huge list of features that I haven't covered within this post but I can assure you that TD Bank is convenient and friendly as they promoted to be. TD Bank is competing with other well-known banks and they are not behind in their checking features at all. TD Bank will provide you what you need and more when you open a checking account with them! They have the Premier Checking account and the Convenience Checking account and if you sign up for the checking account you'll have a chance to earn up to $300 bonus or $150 bonus depending on the account you sign up for! So hurry and sign up for a new TD Bank Checking account and enjoy the features that are provided for all individuals!