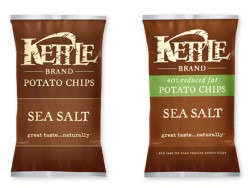 For those that purchased select Diamond Foods Kettle Brand products from 1/3/2010 through 2/24/2015, file a claim by August 1, 2015 to get a payment of $10 with no proof of purchase required or up to $20 with receipts. The class action lawsuit claims that Diamond Foods mislabeled and misbranded its Kettle Brand products with false and misleading statements of "natural" on package labels. All qualifying Diamond Foods Kettle Brand products include these labeled as "All Natural," "Natural," "Naturally," "Made with All Natural Ingredients," "Natural Promise," or any other derivation of "natural," "nothing artificial," "no preservatives," "non-GMO," "non-GMO ingredients," "only natural colors and flavors," "natural flavors," "A Natural Obsession," "real food ingredients," "Reduced Fat," and/or "___ % Less Fat." You can get $1 for each Kettle Brand Product that you purchased for up to $20.

Kettle Brand $20 Class Action Lawsuit:
Claim Form Deadline: 8/1/2015
Who's Eligible: Consumers who purchased Kettle brand products with a label containing the terms "Natural" and "Natural Promise" etc etc in the United States.
Estimated Amount: Up to $10 without receipts. For 20 products on up to $20, you must have receipts.
Proof of Purchase: None required if for claiming just 10 products. You must also attest under the penalty of perjury that all of the information you provided is true and correct.
Case Name & Number: Klacko v. Diamond Foods Inc., Case No. 9:14-cv-80005
Many people including myself have bought Kettle brand chips, hence we qualify for up to $10 with No Proof of Purchase. Don't forget to check our full list of Class Action Lawsuits Settlement!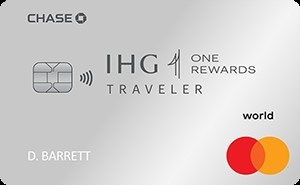 The  IHG One Rewards Traveler Credit Card offers 80,000 bonus points after spending $2,000 on purchases within the first 3 months of account opening. Plus up to $50 in IHG® statement credits on purchases at IHG® Hotels and Resorts during the first 12 months from account opening.

You'll earn up to 17X points total per $1 spent when you stay at an IHG Hotels & Resorts, 3X points per $1 spent on purchases at monthly bills, gas stations, and restaurants. 2X point per $1 spent on all other purchases.

This card has no annual fee or foreign transaction fees.

Member FDIC



Learn More About This Card Here