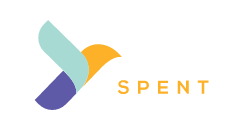 If you spend too much money, then make sure you are earning some money back with the Spent App! Which will not only help you manage your finances, but earn you cashback on your next purchases and travel. As of right now, you'll get a $10 bonus for signing up, and 1% back at top retailers! Receive cash back from participating brands and stores on top of your credit card rewards and loyalty programs just from linking your credit or debit card. Spent makes it easier to earn cash back, track your expenses and also organize your spending! You are able to manually input the preferences and information for it to be as accurate as possible.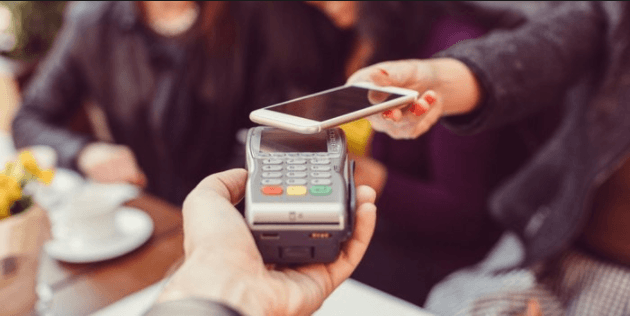 About Spent App
Spent was an app designed for free lancers and business owners to manage business and personnel expenses easily. Money is a budgeting and rewards tool available both online and via mobile devices. It is designed to help business owners, freelancers, and employees in three primary ways: Track purchases, Manage expenses, and Earn cash back.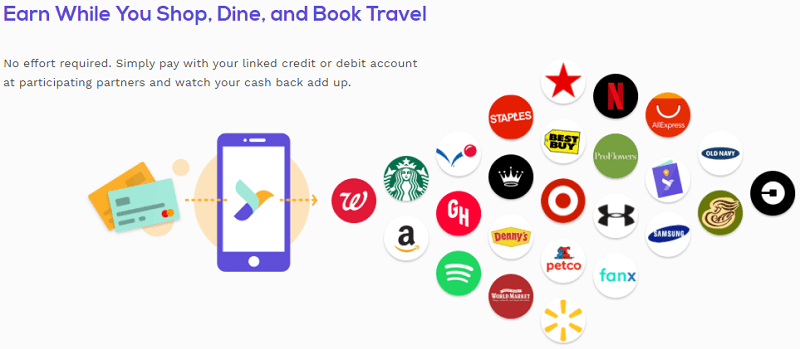 The idea is to use the simplicity of swiping left or right to categorize expenses and earn rewards over and above what may be available through existing credit cards.Additionally, they let you keep track of your finances with receipt capture, expense categorizations, analytics, as well as business deduction tracking. To simplify budgeting and earn cash back, check out the Spent app.
How Spent App Works
Getting started with the Spent App is very straightforward. Start by selecting whether you are a business owner, employee, or freelancer. Partners include well-known brand name retailers, such as Uber, Sephora, Starbucks, Express, Airbnb, Walmart, Netflix, Groupon, Kohls, Best Buy, Staples, McDonald's, Target, Walgreens and other merchants.
To verify your email address, you will be sent a verification code.
If you are a business owner, you will be prompted next to connect your business accounts.
If you signed up online, you will need to visit the App Store as an iPhone user or Google Play store if you are an Android user in order to download the Spent app to connect your credit cards.
However, you can add employees online in a web-based browser, as well as track spending in various categories, such as auto & transport, bills & utilities, business services, education, entertainment, fees & charges, financial, food & dining, gifts & donations, health & fitness, home, income, investments, kids, personal care, pets, shopping, taxes, transfer, travel and uncategorized expenses.
You will be prompted to create folders to organize expenses and scan receipts. Unlike Personal Capital, which is designed primarily for personal use and automatically categorizes expenses for you, Spent requires some manual input. However, there is no easy way around this drawback because on a business trip you or your employees may be spending money on both business and personal items. When you are logged in, you can easily explore the partner cash back rewards offers to help save you money.
Spent App Security
To ensure your information remains secure and private, SPENT provides bank-level security with passcodes and TouchID (iOS) protected logins. HTTPS 256-bit encryption is used to ensure secure and private communications. And any transaction information linked to imported transactions that SPENT receives is in read-only form.

Spent App Pros & Cons
Pros
Business & Personal Budgeting Tool: Spent makes it as easy y to track both business and personal expenses.
Cash Back: With over one million eligible merchants, the chances to earn cash back are extensive and include brand name retailers.
Expense Alerts: When new expenses need to be categorized, you will be alerted.
Mobile Access: Spent is compatible with both  iPhone and Android devices.
Receipt Capture: Spent's receipt capture tool digitizes the process of tracking receipts from employees for easier expense management.
Extensive Banking Network: Spent is partnered with over 19,000 banks.
Cons
Integration Limits: While Spent Money is compatible with Quickbooks, integration with Xero or Freshbooks is not feasible yet.
Manual Categorization: You may need to manually categorize expenses into folders.
Spent App Info
Promotion: $10 bonus for signing up, and earn 1% back at top retailers with Spent App. Pick three out of the following list of ten retailers to earn card-link cashback:

Best Buy
Costco
Whole Foods
Walgreen's
7-Eleven
Uber
Starbucks
Netflix
Spotify
McDonald's
iTunes

Expiration: Limited time offer
Availability: Nationwide
Terms and Conditions: A single cashback transaction is limited to a maximum of $250.
How To Sign Up
Sign up for the Spent App to get your $10 bonus.
Link your card to your app, and select 3 participating retailers to earn cashback from.
Enjoy 1% cashback and get to spending!
Bottom Line
Spent App is a budgeting tool with a twist. While most budgeting apps serve individuals or businesses exclusively, Spent caters to both. The Spent App is the ultimate personal finance tracker, receipt scanner, expense manager and more. Manage your money and earn cashback on your next purchases and travel.
If you are a business owner, freelancer, or employee who has ever been frustrated with expense management tracking and receipt capture, SPENT is designed for you. Plus, the basic package is 100% free and the Pro version of the tool is just $4 per user monthly. Although the app lacks integration more broadly with Xero, Freshbooks, and other bookkeeping tools, the cash back rewards network more than makes up for the shortfall.
Categorizing expenses as business or personal is easy too, though manually creating folders is a bit more cumbersome. Still, the overall experience is sufficiently compelling to earn your attention and explore how it can streamline your financial budgeting.
If you happen to spend a lot, why don't you give this app a try?  For this promotion, get a $10 Bonus + 1% Cash Back with your linked cards! If you're looking for more ways to Save Money, then be sure to learn more about the Best Discounted Gift Cards and also get info about the Best Cash Back Shopping Portals offered!