While American Express is an advertising partner of HustlerMoneyBlog, the opinions and beliefs in this article are those of the author alone, who makes every effort to ensure the accuracy of the information.
Are you a business owner looking for a charge card with the flexibility to pay your balance on your schedule but with no interest or penalties? The Plum Card® from American Express is a unique charge card with no pre-set spending limit that gives you payment flexibility each month by allowing you to either pay in full and be rewarded or to defer your payments interest-free.
When you use your card, you can earn a 1.5% discount on eligible purchases OR up to 60 days to pay without interest, or both each month.
This discount will appear as a credit on your next statement. However, you can also choose to take two months to pay your full balance without interest when you pay 10% of your balance by the "Please Pay By" date on your statement and the other 90% by the closing date of your next billing cycle.
In addition, enjoy other unique benefits like choosing when your billing cycle ends (at the beginning, middle, or end of the month to best suit your business needs) for even more cash flow flexibility. Don't forget, with the Plum Card, you also enjoy all of the American Express OPEN card membership perks such as car rental loss and damage insurance, roadside assistance, travel insurance, and a plethora of automatic online saving discounts with participating partners.
American Express Plum Card Summary: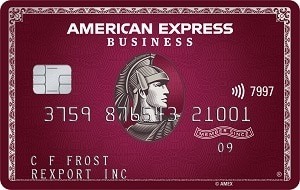 With the The Plum Card® from American Express, paying early pays off: get a 1.5% Early Pay Discount on your statement on the amount paid within 10 days of your statement closing date and no cap on what you can earn back. Just pay the Minimum Due by the Payment Due Date.

You're able to take up to 60 days to pay with no interest, if you pay your minimum due. Use the power of the Plum Card to buy big for your business.

This card comes with no foreign transaction fees and an annual fee of $250. Terms & Restrictions Apply. (See Rates & Fees)

Terms Apply.





If your business has a revenue of at least 6 figures annually and are needing a charge card with a flexible and rewarding payment plan, the Plum Card® from American Express is definitely a good option. Apply today!