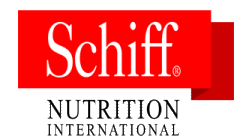 If you purchased joint health supplements containing glucosamine within the past 10 years, chances are you may be eligible to claim between $3 and $50 from the Schiff Glucosamine Supplement Class Action Lawsuit. This settlement resolves a lawsuit accusing Schiff of poor labeling and packaging of certain joint health supplements (listed below). According to the plaintiffs, the products contain false, deceptive, and misleading statements and do not warn consumers about their potentially harmful side effects. Additionally, the supplements were marketed as an effective treatment for the key symptoms of arthritis without scientific proof that the products are effective arthritis remedies. Schiff continues to deny any wrongdoing and stands by its products and their effectiveness, but the company has agreed to a class action settlement to avoid further litigation.

Products Included in the Lawsuit
Move Free
Move Free Advanced
Pain Free
Lubriflex
Great American Nutrition
Metaform
Muscle Tribe
Victory
Schiff
Kirkland
Member's Mark
Spring Valley
Schiff Supplement Class Action Lawsuit:
Claim Form Deadline: 9/24/2015
Who's Eligible: All U.S. residents that purchased any of the listed products between 1/1/2005 and 5/27/2015
Estimated Amount: up to $12 (with no proof purchase); up to $50 (with proof of purchase)
Proof of Purchase: None required
Case Name & Number: Lerma v. Schiff Nutrition International, Inc., et al., No. 3:11-cv-01056-CAB-MDD, Southern District of California, and Jayson v. Schiff Nutrition International, Inc., et al., No. 0:13-cv-60400-RSR, Southern District of Florida
If you have purchased any Schiff joint supplements, you deserve to be reimbursed by the Schiff Glucosamine Supplement Class Action Lawsuit. Unfortunately, there seems to be no scientific evidence of the products' effectiveness, so the company is returning between $3 and $50 to anyone involved in this class action lawsuit. There is no proof of purchase required and the estimated deadline is 9/24/2015. Find out if you qualify for more Class Action Lawsuit Settlements.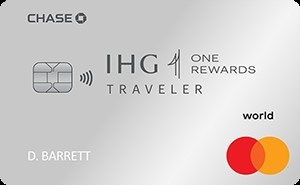 The  IHG One Rewards Traveler Credit Card offers 80,000 bonus points after spending $2,000 on purchases within the first 3 months of account opening. Plus up to $50 in IHG® statement credits on purchases at IHG® Hotels and Resorts during the first 12 months from account opening.

You'll earn up to 17X points total per $1 spent when you stay at an IHG Hotels & Resorts, 3X points per $1 spent on purchases at monthly bills, gas stations, and restaurants. 2X point per $1 spent on all other purchases.

This card has no annual fee or foreign transaction fees.

Member FDIC



Learn More About This Card Here