Hey Staples shoppers! If you've recently purchased items from Staples, don't throw away that receipt just yet! Check the bottom of your receipt for an offer where you can get $10 off your next regular price in-store purchase of $20 or more. It will be in the form of a unique number that you can use the next time you shop and will expire one month from when you received the receipt. Exclusions apply. Note that Staples includes clearance items, not advertised sale items, as "regular price" items too, so if you can find any good clearance items, take the chance and use this coupon!
The Blue Business® Plus Credit Card from American Express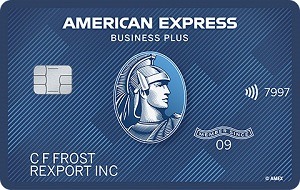 Staples Receipt Offer Info:
Promotion: Get $10 Off $20 In-Store Purchase
Expiration: Varies
Exclusions: Not valid on desktop or laptop computers, tablets, netbooks, streaming devices, Amazon products, Apple®, Bose®, Ink & Toner, Epson® EcoTank™ printers, HP Instant Ink, Home Automation, JBL®, SquareTrade® warranties, Staples® EasyTech(sm), Steelcase®, Ultimate Ears®, Wacom®, computer workstation, direct mail services, faxing, gift cards, mobile phones and services, outsourced print, phone cards, postage stamps, purchases on staplespromotionalproducts.com, scanning, self-service print or shredding services.
Terms: Valid in-store only. Limit one coupon per customer, nontransferable. Minimum purchase requirement must be met with purchases to which no other coupon or instant savings offer applies.
How to Get $10 Off $20 Purchase:
Check your most recent Staples receipt.
Go in store and purchase $20 or more regular priced items.
Checkout and get $10 off your purchase.
Enjoy your savings!
Bottom Line
Check your receipt today for a Staples offer where you can get $10 off a regular price in-store purchase of $20 or more. Remember that you can use this offer on clearance items, but not advertised sale items. It is likely that this offer is still ongoing, so if you don't have it on your most recent receipt, or if you haven't shopped at Staples yet, take this chance to do so! Perhaps you'll get this offer on your receipt! Check out our listings on how to save money the next time you shop!