You can now get 15% Off Select Gift Cards from TwoSmiles with offer code FIREWORKS15 valid until July 12, 2014. The code is valid for AMC, Aeropostale, Babies R Us, Banana Republic, Bass Pro Shops, Forever 21, GAP, GameStop, Kohl's, Old Navy, Sephora, Southwest Airlines, Sports Authority, and Toys R Us. There is a limit of 4 cards per order and 1 order per person/email address/credit card. You may want to compare prices to Cardcash.com or Cardpool.com to see if they have a better deal.
Delta SkyMiles® Reserve Business American Express Card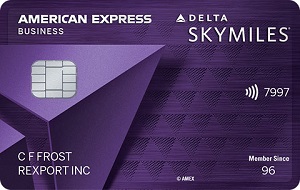 TwoSmiles 15% Off Select Gift Cards
AMC
Aeropostale
Babies R Us
Banana Republic
Bass Pro Shops
Forever 21
GAP
GameStop
Kohl's
Old Navy
Sephora
Southwest Airlines
Sports Authority
Toys R Us
Another trick is to buy GameStop or ToysRUs gift cards and use them to buy other gift cards at the physical stores for gas cards or Amazon gift card. Buy them by July 7 to save 15% on some of these hard to find gift cards.