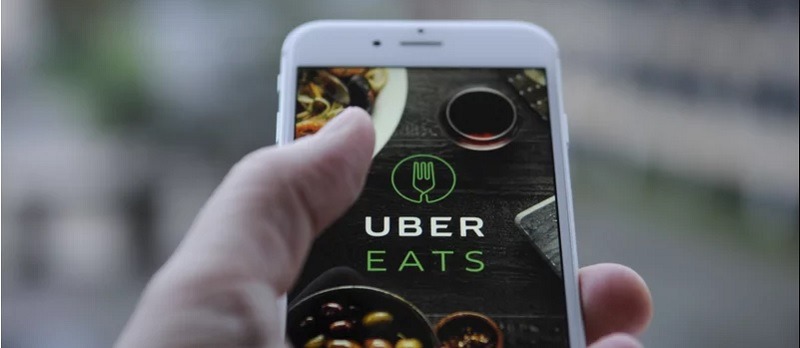 March Madness is right around the corner and with the tournament in full swing, Uber Eats wants to help make things more exciting! Throughout the tournament in March, Uber Eats will be offering up promo codes and special offers to those who participate.
To get started, be sure to download the app and create an account and continue reading down below to learn more!
Editor's Note: You can get $5 off your first order on Uber Eats with promo code eats-nhih700ui.
Uber Eats March Madness Promotion
Order Now With Uber Eats! (Get $5 Off First Order w/ Promo Code eats-nhih700ui)
Promotion: Free Food, Discounts, Deals, & More!
Expiration: End of March Madness
Availability: Nationwide, All Participating Uber Eats Customers
Terms: Must create an account in order to participate
Tournament of Eats Offers
Round 1 – Cinderella Eats Free
If a #16 seed defeats a #1 seed, Uber Eats will release a promo code for 200,000 customers to use to receive $20 off their next order. The code will be released in the app roughly 15 minutes after the game ends.
Round 2 – They Snooze, You Eats
If a team loses by 20 or more points, fans from the losing team's hometown will score $5 off their next order! Open the app the following day to receive a coupon good for $5 off valid only for that day.
Round 3 – Sweet 16% Off Eats
When the Sweet 16 tip off on March 28th, check the Uber Eats app for this promo code.
Round 4 – Elite 8 Breakfast Beater
If a team wins with a buzzer beater during the Elite 8, fans in the winning team's hometown will be rewarded with $0 delivery fees on all orders placed before 10:30 am local time the morning after the game.
Round 5 – Final Four Eats Your Defeat
When a team loses during the Final 4, Uber Eats will give their hometown $0 delivery fees for the next day from 8AM-8PM local time.
Round 6 – Randy for the Win
Someone on the Uber Eats team has predicted that this year's NCAA Men's Basketball champion will win by 21 points. For every point he's off by, you'll score a percentage off your order the day after the championship game from 8AM-8PM.
Bottom Line
Don't miss out on this chance to possibly receive huge savings on your next Uber Eats order. In addition to the already exciting tournament, you can add a bit more excitement to the games when you participate in the Uber Eats March Madness Promotion! 
Every round gives you a chance to receive big savings. Be sure to stay updated with the games to know whether or not you receive any discounts! If you love finding deals like this, be sure to check out more on HMB! You can also find other ways to Save Money!