Diamonds come in all sorts of different shapes, sizes, weights, and even colors. Not all diamonds are made to be crystal clear. There is actually a special class called Fancy colored diamonds. They are a special type of diamond that was formed differently than others. If you want to learn more about fancy color diamonds, be sure to view our post on "Fancy Color Diamonds." Colored diamonds are sometimes considered lower value, but some people actually prefer them because they have a unique shine and look.


At Blue Nile, their jewelry is designed and crafted with high-caliber, quality materials and inspected with exceptionally high standard.
• Highest Diamond Quality Standard & Authenticity Certified
• Get More For Less & Always Have The Best
• Best Price: Find a comparable GIA graded diamond for less and they'll match the price. Pay 20% up to 40% less than traditional jewelers


Basics of Colored Diamonds
Colorless diamonds are not the only diamonds on the market. In fact, many diamonds are naturally colored when they were underground and come out with a slight color to them. Fancy Colored diamonds are special because they are valued on how intense their color palette is. An intense yellow diamond color will be much more valuable than a yellow diamond that only exhibits a pale yellow. The pale yellow will reduce the brilliance of the diamond and not add any intense effects like a fancy yellow colored diamond.
Colored Diamond Grading
Fancy colored diamonds are made with color, but like said, the depth of the color is what makes fancy colored diamonds valuable. Color for diamonds is based on two grades.
Color Grade- diamonds can have one color and a mix of colors too! The color grade focuses on what the visual color is from yellow, yellow/orange, to yellow/brown.
Intensity Grade- the color can have a certain intensity to it that is determined by the color's strength. These grades go from faint, light, fancy, fancy deep, and fancy vivid.
The best way to ensure that you're getting a fancy color diamond that is graded and priced fairly compared to other diamonds is to look at diamonds with GIA and AGS Certifications. The GIA and AGS are both organizations that grade diamonds according to the 4 C's of Diamonds. Their grading system is strict and unbiased. It ensures that you are getting a worthwhile diamond.
Where Is The Best Place To Buy An Engagement Ring?
For
Diamond Retailer
Best Place To Buy Online
James Allen
Biggest Selection
Blue Nile
Best Diamond Cuts
Whiteflash
Colored Diamond Pricing
Colorless diamonds don't factor in the intensity of color because they don't have any, but colorless diamonds have to consider what type of color it is, how intense it is, and additionally all the factors that may come with grading a colorless diamond.
Intenser color on a diamond means that it will be more valuable. That however does not mean that intense diamond colors are always higher quality than other diamond colors. Factors like Cut, clarity, and carat still play major roles in how much the diamond is worth.
Where to Buy Colored Diamonds
There are plenty of retailers that offer colored diamonds, however we recommend just a few. James Allen is the best place purchase diamonds online offering a wide range of features that allow the customer to shop for high quality diamonds. Visit their website to see their Fancy Colored Diamonds and view them with their James Allen HD 360 degree viewing technology.


At James Allen, their diamond and gemstone fine jewelry collection offers hand-crafted pieces of unforgettable luxury that are perfect for any occasion.
• Their mission is to offer consumers online the highest quality diamonds & largest selection at the best price.
• 150,000+ certified conflict-free diamonds, all photographed in 360° HD
• 24/7 Diamond Experts, with option for Real-Time Diamond Inspections
• Lifetime Warranty, Free Shipping Worldwide
• Hassle-Free Returns with 100% Money Back Guarantee


Color Grade Does Not Mean Colored Diamond
Color grade and a colored diamond are two completely different things. Color grade refers to the GIA and AGS certification for colorless diamonds and how much a color tint hinders the brilliance and fire of the diamond. While a colored diamond refers to what the color of the diamond was naturally made to be and how its intensity creates a more beautiful colored diamond. Colorless diamonds with tints have lower value than regular colorless diamonds without tints because of the major effect it has on a diamond's reflective qualities. If you're in the market for a colorless diamonds with the best diamond cuts and all the certifications to show their high quality, visit Whiteflash for the best diamonds.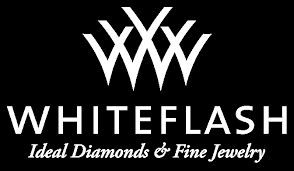 At Whiteflash, they're all about the Ideal Cut Diamond carrying the largest inventory & best selection of AGS certified ideal diamonds in the world!
• Exclusive provider of their own A CUT ABOVE® Super Ideal Diamonds
• Finest designer brands such as Tacori, Verragio, Simon G, Ritani, Danhov, Vatche, and Benchmark
• Entire staff GIA trained including several Graduate Gemologists & Diamond Graduates
• Complete Satisfaction Money Back Guarantee


Bottom Line
The iconic look for a diamond is the shiny, brilliant, and fiery colorless diamond, however diamonds are also made to be colored too! Colored diamonds have their own stand out and unique beauty to them that many people love. Colored diamonds are graded based on how intense the color is with more intensity equaling more value. If you're looking for a colored diamond, be sure to shop for ones that have either AGS, GIA, or both certifications. These certifications help you get the best diamonds on the market. If you're interested in starting your shopping, be sure to view our full list of Blue Nile Promotions and our James Allen Review. These two online retailers are killing it on the diamond market!