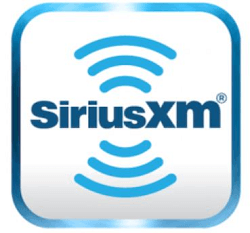 Today I'll show you How To Get The Best Deal on Sirius XM Radio Subscription! You'll learn all the Sirius XM Retention Offers, Discount Codes, & Savings Tips! I love Sirius XM. It's very convenient for my daily hour commute as I generally use the service to catch up on the news talk shows during my morning commute, listen to a few comedy talks to have a good laugh, or discover new hit songs from the commercial-free music stations. I use the service daily but I don't think I get full value paying $15 per month. I received half a year of Sirius XM service for free after I purchased my car. After the 6 months were almost up, I received an offer from Sirius XM. The offer: Get 6 months for $29.94 plus taxes/fees. Breaking it down, it is equivalent to a base price of $4.99 before taxes/fees a month or a total of $5.68 after taxes/fees a month. The deal doesn't sound so bad. My 6 months of free service is about to terminate in about two days, so I decided to see if I can get a better deal by giving Sirius XM a call. In this post, I'll be illustrating how I came down to the best deal possible for this service.

What is Sirius XM?
Sirius XM offers commercial-free music, comedy, live sport, news, and talk entertainment via satellite for your tablet, car, and phone all at the convenience of your fingertips!
Three Subscription Tiers for SiriusXM:
Mostly Music: For $10.99 a month, the basic subscription will give you 80+ channels of great music, but doesn't give you sports, comedy channels, or online streaming.
Select: For $14.99 a month, you get over 140 channels of music, sports and comedy but no internet streaming.
All Access: For $19.99 a month, you get their top of the line option with every one of their 160+ channels, plus online streaming from your phone, tablet, or computer.
Sirius XM Best Retention Deals Information:
Best Current Deal: 5 months of service for $25
Retention Phone Number: 1-888-601-6302
Account Type Needed: Sirius XM
Availability: Nationwide
Expiration Date: None
Additional Requirements: Must call customer service number above, speak with a customer retention representative, and stay on the line for the best deduction offer.
How To Get The Best Sirius XM Deal:
STEP ONE: Dial and call 1-888-601-6302, then ask to be transferred the Sirius XM's retention department.

STEP TWO: Tell the CSR: "My service is ending soon and is increasing in price as soon and I feel like I'm not utilizing the service enough to match the price that I am paying each month"
STEP THREE: After agreeing to keep the service, listen to offers but do not accept the first offers. The current three offers: The first offer is $99 for 12 months plus taxes/fees which is the equivalent to $8.25/month, then $49.97 for 6 months which is $7.99/month, and finally the CSR offers 5 months of service for a price of $25 plus taxes and fees. CSR will offer it separately, so you must be patient and wait for the best deal.
STEP FOUR: The agent read some terms and conditions along with some disclosures, then simply accept the best offer and enjoy your discounted, money saving Sirius XM subscription!
The call itself only took a little over 10 minutes but it was definitely worth it! The monthly rate I was going to pay was $14.99/month, so this 10 minute phone call was definitely well worth it. Over the span of the next 5 months, I will save approximately $50. I will definitely set a reminder to call Sirius XM again before my subscription expires to retain this deal or hopefully get a better one!
Sirius XM Promo Codes:

If you don't manage to get the Retention offer above, then check out these promo codes to sign up for new customers or call in again.
Bvu3l2hw – Get 6 months of Sirius for $25. New customers only. Existing customers, call Sirius XM to redeem.
bvu312hw – Get 6 months of Sirius for $25. New customers only. Existing customers, call Sirius XM to redeem.
Bottom Line:
There should be no reason to pay full price for satellite radio if you can get a discounted deal through just simply calling Sirius XM! By simply making the call, you can save quite a sum of money. The best offer I've had so far was $25 for 5 months, but please comment below if you received a better offer or any great deals you may have been offered! Please let us know how your Sirius XM retention call went and how long it took! To find more money saving deals, click this: MONEY SAVING DEALS!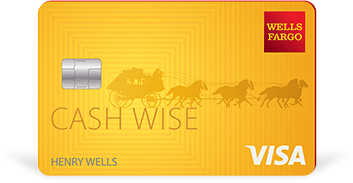 Wells Fargo Cash Wise Visa® Card offers $200 cash rewards bonus after spending $1,000 in net purchases in the first 3 months along with a chance to earn unlimited 1.5% cashback on virtually all purchases. The Cash Wise Visa is a great card to have especially with the unlimited chances to earn cash back and no annual fees! You don't have to worry about category restrictions or those frustrating quarterly sign ups. The Wells Fargo Cash Wise Visa® Card gives you a chance to earn unlimited cash back and to top it off the cash rewards do not expire as long as your account remains open. The Wells Fargo card also provides 0% APR for 12-months for purchases and balance transfers. Apply Now---

Wells Fargo Cash Wise Visa Review