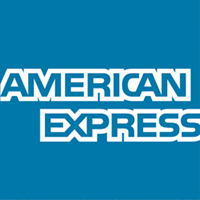 If you are an American Express card holder and are also a Starwood Preferred Guest, this is the deal for you! American Express is having a promotion in partnership with Starwood Hotels, where you can receive a 50% bonus towards your American Express membership rewards points to Starwood Preferred Guest when a transfer a minimum of 1,000 points. This promotion expires on November 17th, 2016 and is  a targeted one, so be sure to log into your American Express Platinum account to see if offer has been sent to you.
AMEX 50% Transfer Bonus to SPG Info:
Targeted offer: Check your American Express platinum account to see if the offer has been sent to you
Bonus: 50% bonus when you transfer 1,000 or more Amex membership rewards points to Starwoods Preferred Guest
Expiration Date: 11/17/2016
Requirements: Have an Amex Credit Card and be a Starwoods Preferred Guest
What To Do: Receive the email, transfer at least 1,000 Amex membership reward points to your Starwoods Hotel Membership.
Terms: Since this is a targeted promotion, you must receive the email in order to use this promotion
50% Transfer Bonus Amex to SPG Points:
Log into your email to see if you've receive the targeted promotion
Transfer a minimum of 1,000 points from your Amex Membership Rewards to your Starwoods Preferred Guest Account before 11/17/2016
Receive the transfer bonus: E.g. 1000 Amex points will transfer to 500 SPG points
Bottom Line:
If you are a Amex card holder and a Starwood Preferred Guest and have ever planned on transferring some of your Amex Membership Rewards Points, this is the time to do so! Amex is having a promotion with Starwoods Hotels where if you transfer at least 1,000 points to your SPG rewards, you will receive a 50% bonus. If you want to find more ways to earn bonus points, check out our table of Free Miles, Points, & Rewards!