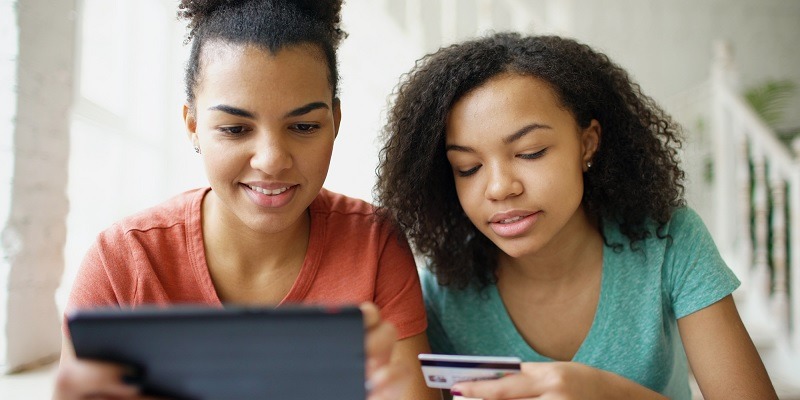 You might be wondering, how much does a normal person have in their checking account? The answer to this question might surprise you. As of the most recent Survey of Consumer Finances done by the Federal reserve, the average checking account balance for Americans is $10,545. Since the survey first started, this number has steadily increased. Here's a list of some of the average balances over time:
2001: $6,404
2004: $7,382
2007: $6,203
2010: $7,036
2013: $9,132
2016: $10,545
However, keep in mind that the average account balance does not reflect the typical balance. A family may be going through some hardship and cannot keep that amount in their account at a time. Additionally, over time, family credit card debt has increased as well, making this even harder.
More realistically, the median checking account balance is $2,900. This figure is much lower due to the how it was calculated. A median balance is the middle number of any set list. An average is the sum of all of those numbers divided by the total number. This number is affected by outlying numbers.
---
Average Checking Account Balance By Age
---
Below we will list a list of the average checking account balances separated by age groups according to the Survey of Consumer Finances:
Under 35 years old: $4,013
35–44: $9,593
45–54: $10,337
55–64: $11,098
64–75: $15,752
Over 75 years old: $15,803
---
Average Checking Account Balance By Income
---
Below we will list a list of the average checking account balances separated by income groups according to the Survey of Consumer Finances:
Less than $25,000: $2,018
$25,000–$44,999: $4,303
$45,000–$69,999: $6,492
$70,000–$114,999: $8,593
$115,000–$159,999: $12,939
More than $160,000: $42,293
People in the highest income bracket have average checking account balances significantly higher than other income brackets—especially the lowest income bracket. That's because the highest income bracket comprises a wide range of income levels.
---
Average Checking Account Balance By Gender
---
If you were to sort the average checking account balance by gender, you will see there is a large difference between men and women.
The average checking account balance for women is $5,284, while the average checking account balance for men is $12,451.
Additionally, men who led their households reported more than double the income than women who lend their households. The great difference between the genders can be explained by multiple factors such as children, marital status, and other factors.
---
Average Checking Account Balance By Race
---
Here is an average broken down by race:
Black: $3,762
Hispanic: $4,940
White Non-Hispanic: $12,408
Other: $14,513
The "other" category consists of several races, including Asian, American Indian, Alaska Native, Pacific Islander, and more.
Before analyzing the data, it's important to remember that larger, deep-set economic and social factors likely affect these numbers. One of the larger factors playing a role is likely income. Census data has shown that whites make, on average, more money annually than blacks.
---
How Much Money Can You Have In a Checking Account?
---
The answer is simple: there is no limit to how much money you can have in your checking account. However, these accounts aren't a great place to have your money if you're trying to save or earn interest.
A savings account, particularly a high-yield one, will allow your money to accrue interest at a fixed rate. Still, it is best to keep a good amount of money in your checking account for daily and large expenses.
---
Where To Keep Your Money
---
There are many options available nowadays, from traditional banks to online only banks, there are more places than ever to choose from. Selecting the right checking account can help you save and avoid costly fees.
Here are some questions to consider:
How often will you use the account?
Do you use ATMs frequently?
Do you want your account to earn interest?
Is there easy online and mobile access?
What fees does the bank have?
One of the most important factors when choosing a checking account are the fees. These charges vary by bank, with some not charging any fees at all. Here are the most common fees:
Monthly Maintenance Fee: This is the monthly fee you need to pay just to have a specific account for a bank.
Overdraft Fees: This fee occurs when you take out more money than you actually have in your account.
Out-of-Network ATM Fee: This fee occurs when you try to use an ATM that is not the same brand of ATM that your bank is or when the ATM isn't in the same network.
If you have a large amount of money or want to save a large amount of money, we recommend that you open up a savings account. Even hybrid interest-bearing checking accounts don't compare to the interest you could be earning with a real savings account. If you don't need to access your funds in the immediate future, consider a CD that can offer even more interest.
---
How To Manage Your Account
---
The best way to manage your checking account is to track the money coming in and out. Be sure to regularly review your transactions, including:
ATM withdrawals
Checks
Debit card purchases
Deposits
Be sure you calculate your spending each month for a couple of reasons. First, it will help you be more financially responsible and second it will avoid any overdrafts. Additionally, it can help spot any fraudulent activity on your account.
---
Bottom Line
If you keep track of your checking account balance, it can help you understand your financial progress compared to others. With this knowledge under your belt, you can be on top of your finances and avoid any unwanted fees that try to sneak up on you. For more posts like this, check out our list of bank guides!