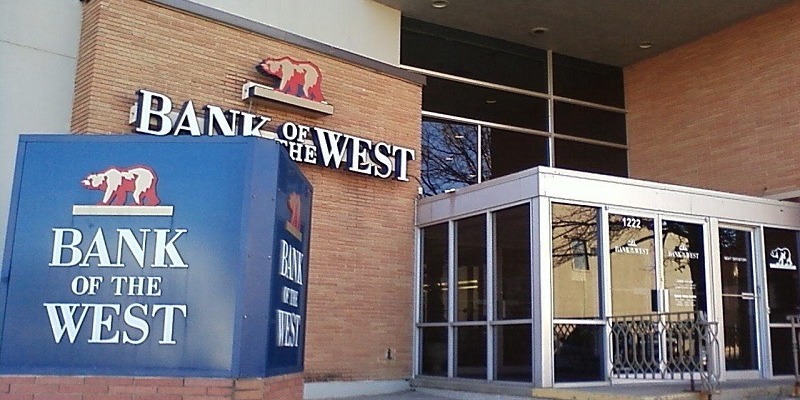 Read our guide to learn how to access and use your Bank of the West account and ways to take full advantage of its online and mobile banking services.
Bank of the West is a regional financial services company that is currently headquartered in San Francisco, California. The company has over 600 branches in the Midwest and the western region of the United States. It is a subsidiary of BNP Paribas
---
How to Log In from a Computer or Desktop
Starting from the Bank of the West homepage, look for the "SIGN IN" button located at the upper right corner of the page. Then you'll be brought to a new landing page, where you'll enter your username and password in the appropriate fields.
If you need to sign up for online access to your account, you can do from a computer as well. All you'll need is your account number and standard information like your Social Security number to open an account.
---
How to Log In from a Mobile Phone or Tablet
Your Bank of the West account can be accessible to you anywhere through the use of a tablet or smartphone. The Bank of the West mobile app is available on both the App Store and Google Play.
In order to access your account through the mobile app, follow these easy steps:
Start by downloading the app on your device
After you download and open your app, enter your username and password
Click the sign-in button
One you've signed into your account, you can choose to set up Face ID and fingerprint login. These options make logging into your account quicker and easier in a more secure way.
---
How to Retrieve a Forgotten Username or Password
You can easily recover your log in information through the Bank of the West homepage. On the right hand side, you'll find "Forgot Username or Password?" links that will take you to different landing pages depending on what information you wish to retrieve.
If you want to retrieve your username, you'll follow the following steps:
Choose either the personal or business account options
Enter your Bank of the West debit card number
Enter your Social Security number
In order to retrieve your password, you'll need to enter one of the following:
Your username
Your email address associated with your account
If you still find yourself unable to retrieve your password, you can call customer service at 800-488-2265 and select option three.
---
How To View Your Bank of the West Statement Information
You can view your online statement for Bank of the West at any time when logging into your account online or through the mobile app. Both options will provide you with up to seven years of statements.
In order to view your statement, simply follow these steps:
Sign in to your Bank of the West account
Click on the "Online Statements" link in the Accounts menu.
If you want to be a little more environmentally friendly, you can opt for paperless statements. Simply click the "Enroll in Online Statements" link by your eligible accounts.
---
How to Contact Bank of the West with Account Problems
Having issues with your Bank of the West account? You can contact Bank of the West through phone call, they are available at the following numbers:
800-488-2265
800-659-5495 (TTY)
Both help lines are open Monday through Friday, from 4 a.m. to 10 p.m. Pacific time. On Saturday, Sundays and most holidays, their help lines are only available from 5 a.m. to 10 p.m.
---
---
Bottom Line
Online banking offers convenience and ease of accessing your bank information from anywhere with the use of WiFi. Rather than having to physically visit a branch to conduct business, or mail out checks using the postal service, you can do it all on your computer or other devices.
In addition, check out the our Bank of the West review to see if their services if what you're looking for. If you're banking with an institution other than Bank of the West, you can take a look at our bank guide master list to help you with your banking questions or browse through our archives.