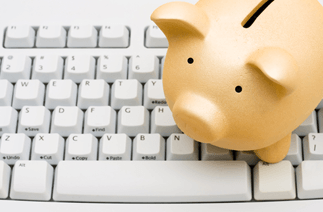 You may have noticed that most things are being digitized and savings accounts are no exception. So before you rush over to your nearest bank to open a savings account, you may want to consider opening one that is based online.
There are many benefits to an online savings accounts such as higher interest rates, lower fees, and easy access to your money. So if you want to learn more about benefits of an online savings accounts then keep on reading!
Earn Higher Interest Rates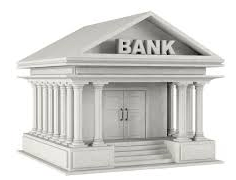 There are many reasons as to why an online bank could offer you a better rate than your local bank. Due to the fact that there is no physical location, it allows them to lessen their expenses for things such as staff, rent, electricity, etc.
However, this is not the case for every online bank, but if you were to do some research, you'll notice that the top rates are based online. So make sure you know the Difference between APY & Interest Rates!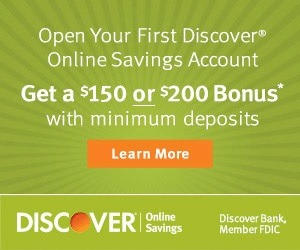 Open a Discover Online Savings Account for all these features:
• Bonus offer applies for your first Discover Online Savings Account
• Earn $200/$150 Bonus with promo code HMB622 by 09/15/2022
• Fund your first savings account with at least of $25K within 30 days of account open date to earn the $200 Bonus
• Fund your first savings account with at least of $15K within 30 days of account open date to earn the $150 Bonus
• Earn high interest rate of 1.60% APY
• No minimum opening deposit, no minimum balance requirement, and now no fees
• Interest on Discover Online Savings Accounts is compounded daily and credited monthly
• Manage your account online or with the Discover mobile app
• FDIC insurance up to $250,000




See advertiser website for full details
Lower Fees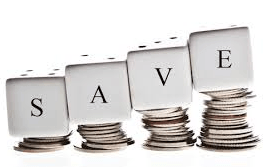 In general, Online Banks typically charge lower fees for everything whether that's their checking overdraft fees, investment account fees, or monthly maintenance fees. According to Reuters, in 2009 alone, banks earned over $30 billion in overdraft fees.
However, an online bank may waive overdraft fees entirely, charging only interest if you overdraft your account. Due to the fact that they don't have a physical branch to account for, online banks will often pick up the charges if you use another banks' ATMs, which in return will save you on another common bank fee. If you're interested, learn How to Switch Banks.


• Open a Synchrony Bank High Yield Savings Account
• Earn 2.00% APY on your funds on all balances
• Available online nationwide
• No minimum balance requirement or monthly service fee
• Your deposit accounts are insured up to $250,000 per ownership category



Easily Access Your Money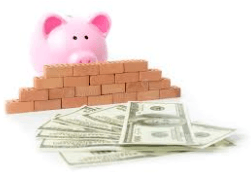 Now we all know that the point in having a Savings Account is to save money, but you have to account for the unexpected. For instance, sometimes an emergency will pop up and you'll need to dip into your savings. And being able to access your money during that time is crucial.
A benefit of an online savings account is that you don't have to walk into a branch to retrieve your money. Everything you need is accessible by the touch of your fingertips anytime, anywhere. That is a huge benefit of having an online savings account because most of us are already glued to our mobile devices or are online. Also, make sure to check out great Ways to Get the Most Out of Your Bank.
Iberia Visa Signature® Card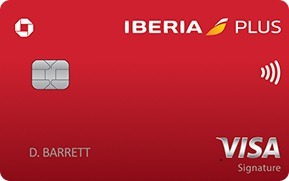 Set Up Auto Deposits To Build Your Savings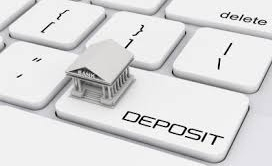 Creating a habit to constantly and consistently deposit money into your savings account may be hard, but it doesn't have to be that way. A benefit of an online savings account is that you don't have to put any effort into remembering to deposit money. With an online savings account, you're able to set up a weekly or monthly automatic deposit from your checking account into your online savings account.
This method allows you to take the temptation of spending unnecessary amounts of money and over time you'll notice that you've accumulated a large amount. The best part about this is that the deposit can be as little or large as you want! So brush up on Ways To Deposit Cash Into An Online Bank Account!
Bottom Line
There are a multitude of benefits to having an online savings account such as higher interest rates, lower fees, accessibility to your money, and convenient deposits. Not only is it extremely convenient, but you'll find yourself effortlessly incurring money.
So once you've done your research on which online bank is best suited for you, open it, and let us know how it went for you. We would love to know about your experiences and how it went for you. Also, if you are not interested or looking for other alternative options, find more of the Best Bank Rates from our list of nationwide savings accounts!