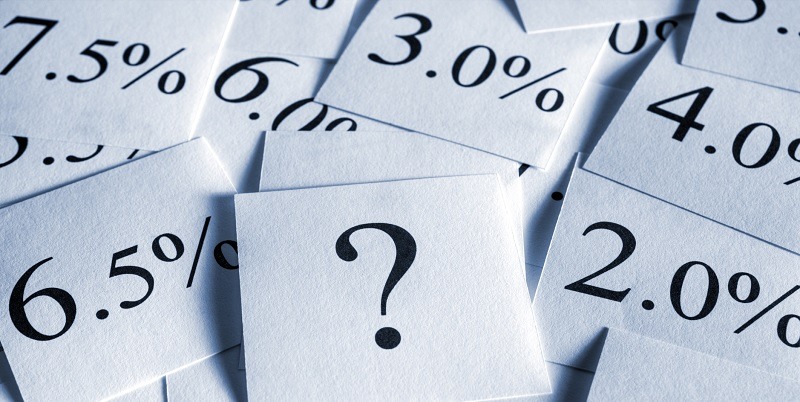 Have you ever wondered about the difference between APY and APR interest rate? These are a couple terms used to describe most of your accounts.
While all these numbers may seem confusing and boring at first, understanding what they mean could make the difference for the most important number of all: Your bank account balance. It could be the difference in earning $120 dollars versus earning $100.
Although the difference may not be significant, over time that difference can add up and could make you a lot of money in the long run. The first step is to understand what APR interest rates and APY are, and how they affect your balance.
Editor's Note: If you are interested, be sure to check out these promotions from other banks such as HSBC Bank, Chase Bank, Huntington Bank, Discover Bank, TD Bank, BBVA Compass Bank or CIT Bank.
---
Difference Between APY and APR Interest Rate
---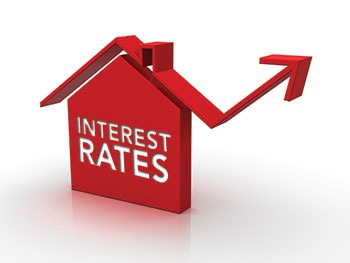 Annual Percentage Rate: The most important number of any savings/investment account should be the annual percentage rate. The interest of any account should be fairly simple. It is the amount of money that an account/loan will increase by, over a certain period of time.
The second most important about it is how often it is compounded. Most banks like to compound either daily, quarterly, semi-annually, or annually. The more often you compound it, the more interest you are going to accumulate, because it will create interest from the interest you've accumulated in addition to your previous funds as well.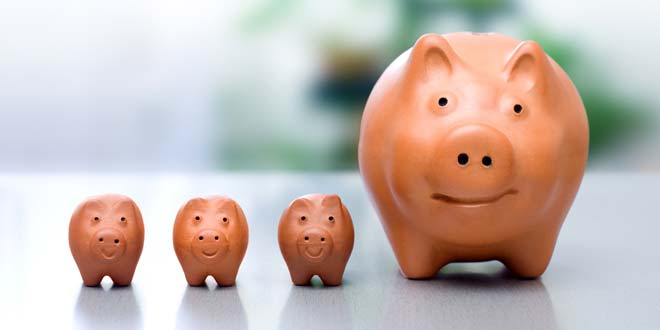 Annual Percentage Yield: This number is used to simplify your earnings. You could be offered an interest rate of 4.0% percent with a daily compound period, versus an interest rate of 4.1% with an annual compound period.
One may have the higher interest rate, but the other has a smaller compound period, so at a glance you can't determine which one would make more money in the long run. The APY takes the two most important factors, the interest rate and the compound period, and presents it as a singular percentage of what you would make in a year.
---
Example of Compound Interest
---
To help you understand the effect of interest, the table below is an example of what you could potentially be making in 10 years with a principal balance of $1,000 at an interest rate of 5%. After 10 years, you will earn 50% more than what you earned your first year.
You'll notice that the amount of interest is always increasing, while the rate remains the same. This is because the interest rate affects the amount they've earned in additional to the principal balance. With compound interest, the savings are endless!
| | | | |
| --- | --- | --- | --- |
| Year | Starting Balance | Interest | Ending Balance |
| 1 | $1,000 | $50.00 | $1050.00 |
| 2 | $1050.00 | $52.50 | $1102.50 |
| 3 | $1102.50 | $55.13 | $1157.63 |
| 4 | $1157.63 | $57.88 | $1215.51 |
| 5 | $1215.51 | $60.78 | $1276.29 |
| 6 | $1276.29 | $63.81 | $1340.10 |
| 7 | $1340.10 | $67.01 | $1407.11 |
| 8 | $1407.11 | $70.36 | $1477.47 |
| 9 | $1477.47 | $73.87 | $1551.34 |
| 10 | $1551.34 | $77.57 | $1628.91 |
Now that you know the power of interest, you can apply it to your other accounts as well. Certificates of Deposit are certificates given by a bank for people who are depositing their money for a specific amount of time. While there is a penalty for early withdrawal, they typically have a higher interest rate than most savings accounts. To learn more and compare all the rates nationwide, you can see our complete list of Best CD Rates.
Bottom Line
Now that you understand the difference between APY and APR interest rates, you'll never be tricked into earning less. You are now well on your way to being a banking expert! If you are looking for high rates with a checking account, there are Rewards Checking accounts, which typically have a higher APY, but come with certain requirements.
If you want to learn more, you can visit our complete list of Rewards Checking Accounts. Also if you would like to see all the latest bank rates nationwide, be sure to view our full list of Best Bank Rates and find one in your area. With some savings accounts, not only can you take advantage of a high interest rate, you can also earn a bonus as well! For a complete list, you can check out our complete list of Savings Account Promotions.
Chase Private Client: Enjoy a $2,000 bonus when you join Chase Private Client. Within 45 days, transfer a total of $250,000 or more in qualifying new money or securities to a combination of eligible personal checking, savings and/or investment accounts, (excludes: any You InvestSM, J.P. Morgan retirement accounts and CDs) and maintain the balance for at least 90 days. Offer available to existing Chase customers only. Learn More---

Chase Private Client Review

Chase SavingsSM: Earn $150 bonus when you open a new Chase SavingsSM account, deposit a total of $10,000 or more in new money within 20 business days & maintain a $10,000 balance for 90 days. You can link this account to your Chase checking account for Overdraft Protection. You will have access to over 16,000 Chase ATMs and nearly 5,000 branches. Apply Now---

Chase Savings Review

CIT Bank Savings Builder Account: Earn up to $300 bonus & earn 1.85% APY on your funds - a top tier, competitive APY on your money. One of the top savings rates, CIT Savings Builder help you build a habit of savings. Pay yourself first. Start with $100 deposit per month or maintain a balance of $25k or more to earn their highest interest rate.
Apply Now---CIT Savings Builder Review
American Express Personal Savings Account: Earn 1.75% APY on your deposits. Your Personal Savings account earns interest daily and is posted to your account monthly, links easily with your current bank accounts, get 24/7 access, & there is no need to switch banks. No monthly fees, no minimum balance. FDIC Insured.
Apply Now---American Express Personal Savings Account Review