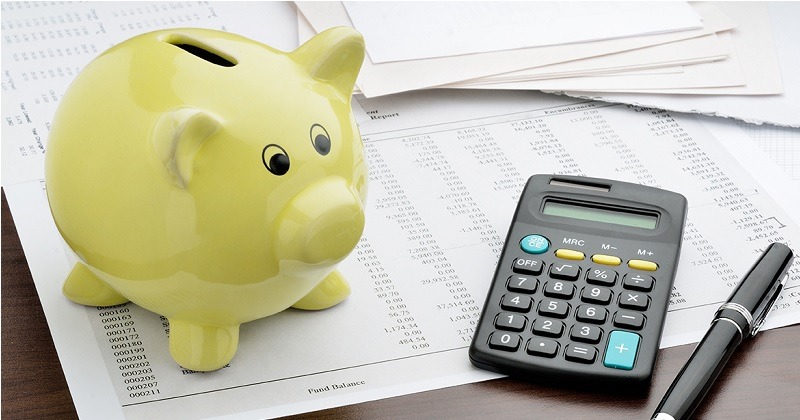 Most of our financial network map revolves around our primary bank accounts – a checking or savings account at a bank.
A checking account is where your primary banking relationship is most likely going to be. Its the bank or credit union we often interact with from depositing our paychecks, paying bills to withdrawing cash.
While a savings account is where your money sits when you don't use it for checking as well as placing your short or long term savings. It will earn a little bit more interest in comparison to your checking account.
We hope that this guide will help you on finding the best checking and savings account for you to use!
---
How to Find the Best Checking & Savings Account
When it comes to your finances , the small things can add up like how and where you do your banking. But the big question is where do you start? We've listed some factors to consider when looking for the right checking or savings account for you.
Ask for schedule of fees. If you don't understand any information about the fees provided or questions in general, ask a customer service rep for help.
Check off any requirements to get the account benefits. It maybe towards a minimum balance, a minimum number of debit card transactions each month, or that you must use direct deposit and online bill pay at least once a month.
See if you want overdraft protection on your checking accounts. This service allows your debit card to work even if you have insufficient funds in your account, but at a high price, up to $39 per transaction. This will help you save hundreds if you tend to let your bank balance get low.
Use different accounts for different goals. Using two or more bank accounts to segregate your money can help managing money easier because you'll always know what money is available to spend and what money is set aside.
Certificate of Deposit Rates & Options. They offer better interest rate on your savings if you're willing to commit your money for a set term, since withdrawing it early will require paring a penalty and forfeiting some or all of your interest.
Sign-up bonuses. Nowadays, bank give out free cash. We have a list of the best bank sign-up bonuses with the minimum starting at $100.
---
Checking Account
This is where your primary banking relationship is most likely going to be with. You have to ask  yourself whether you want this account to be:
Convenient – where you can easily get cash and make deposits at either branches or via free ATMS.
 Free – does the bank or credit union offer free checking without a minimum balance? Or does the bank charge you to use other banks' ATMs?
As you're searching for a free checking account, you might have to find a way to compromise: the banks that are most convenient may be the ones with fees. Smaller banks and credit unions may have fewer locations, but they offer more rewarding accounts.
Find the Best Rewards Checking Accounts
If you're interested on nationwide branches, credit unions are a good alternative to big banks. Credit Unions work just like banks since they take  deposits and make loans, but the difference is how they are nonprofits and are owned by their members. Credit unions can offer members better interest rates and perks like more free ATMS.
You can also checkout online interest-bearing checking accounts, these checking or "bill pay" account pay interest on balances. However the trade off is that you must do everything online or by phone since they are no branches to walk into.
CHASE BANKTD BANKHUNTINGTON BANKHSBC
---
Savings Accounts
You might have realized that keeping your savings the same place as your checking account isn't the best place since:
Special online-only banks pay up to ten times more on savings account than local banks.
If you are keeping your savings alongside your checking account it can be tempting to dip into your savings more often than you should.
You should automatically transfer money into you savings every payday, so after a while you don't realize that you're doing it.
Find the Best Savings Account Rates
CIT BANKDISCOVER BANKAMERICAN EXPRESSSIMPLE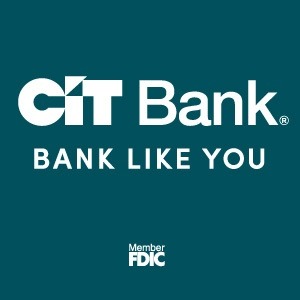 With the CIT Bank Savings Builders account:
• Earn a top tier, competitive APY on your money—one of the top savings rates in the nation. Earn 0.50% APY on your funds - grow your savings faster.
• Build a habit of savings. Pay yourself first. Start with $100 per month and build your habit of savings-—all while getting a top rate.
• FDIC Insured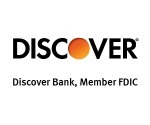 Open a Discover Online Savings Account for all these features:
• Earn high interest rate of 0.60% APY
• No minimum opening deposit, no minimum balance requirement, and now no fees
• Interest on Discover Online Savings Accounts is compounded daily and credited monthly
• Manage your account online or with the Discover mobile app
• FDIC insurance up to $250,000




See advertiser website for full details

With the American Express® High Yield Savings Account:
• Earn 0.60% APY on your deposits. Your High Yield Savings account earns interest daily and is posted to your account monthly.
• Links easily with your current bank accounts. No need to switch banks.
• FDIC Insured. Your account is insured to at least $250,000 per depositor.
• No monthly fees, no minimum balance.
• 24/7 Account Access



Bank, budget, and save with up to 0.60% APY. Simple's Protected Goals Account is designed to help you save in a separate high-yield checking account.

• Earn 0.60% APY on balances $10,000 and above
• Earn 0.60% APY on balances $9,999 or less


---
---
Bottom Line
We hope that this guide helped you figure out on where to start in terms of finding the best checking or savings account for you to use! If you have any additional or helpful tips for other readers to take note of, please feel free to leave them in the comment section below!
While you're here on HMB, you can find the best bank promotions here or search through out top choices of checking and savings accounts! You can also read our master bank guide for further assistance!