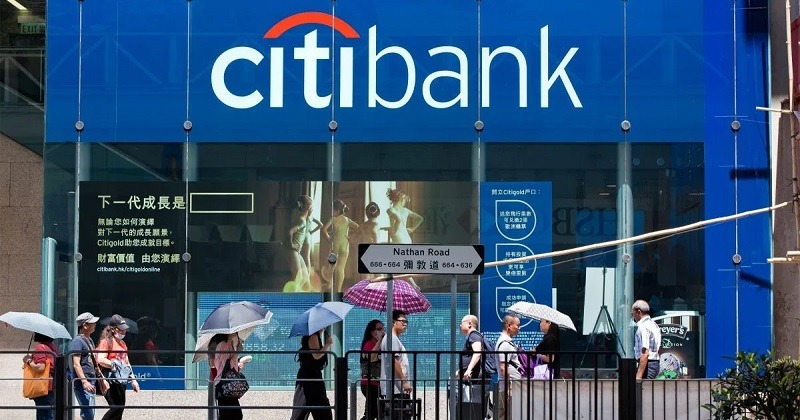 When transferring money in or out of your checking or savings account from Citibank, it is necessary to use the right routing number. A routing number is commonly used by banks to direct the exchange of funds to and from one another. Continue reading below to  see where to find your Citibank routing number and how to do money transfers.
---
What is a routing number?
Routing numbers are nine-digit code used to identify  a financial institution in the United States. Think of them as an address that lets other banks know where to find your money.
You need your routing number for many tasks like:
ACH payments
Setting up direct deposit
Receiving benefits from the government, including task refunds
Transferring money between accounts at different banks or investment firms
Automatic bill payment
Domestic wire transfers
If banks have more branches in more than one state, your bank might have more than one routing number. Citibank have branches nationwide and they use different routing numbers for different areas.
Scroll below to learn how to find the right Citibank routing numbers for your transaction.
---
Citibank Routing Numbers By State

Your Citibank routing number is associated with the location of the bank where you opened your account. So if you bank at another Citibank branch, what matters is the bank where you opened your account. Below is a list of Citibank routing numbers by state:
Departure
Destination
California: Northern
(San Francisco and Central California)
321171184
California: Southern
(Los Angeles, San Diego)
322271724
Connecticut
221172610
Delaware
021272655
Florida: Branches 510, 511, 512, 520, 522, 529, 530 and 622
067004764
Florida: All other branches
266086554
Illinois
271070801
Maryland
052002166
(or 254070116 for wire transfers)
Massachusetts
221172610
Nevada: Not including Las Vegas
322271724
Nevada: Las Vegas area
122401710
(or 322271724 for wire transfers)
New Jersey
021272655
New York
021000089
(021001486 for former EAB customers)
Pennsylvania
021272655
Texas
113193532
Washington, DC, and Virginia
254070116
If you don't see your state listed above or don't know which location you opened your account, continue reading below to find your Citibank routing number.
---
Domestic/International Wire
Transfers Routing Number
Anyone from your friends, family, or business can wire funds to your Citibank account. Wire transfers are the fastest way to send money than an ACH transfer, but they cost a small fee.
To wire funds, you need to register for an online account with your Citibank account. You can then click on 'Transfers' and enter the required information below.
Domestic Wire TransfersInternational Wire Transfers
When dealing with wire transfers in the US, you need to use your corresponding bank routing number, see list above.
But other incoming domestic wire transfer require different routing numbers, so make sure to double-check that you have the correct one.
You'll nee the following information to send a domestic wire:
The name of the person to whom you're wiring funds (the "beneficiary")
The name and location of the beneficiary's bank
The ABA number of their bank (if you don't know it, don't worry; Citibank provides a searchable list of ABA numbers)
The beneficiary's account number
In order to transfer money from abroad, from or to your Citibank account, you'll need to use a Citibank's SWIFT code, CITIUS33. This is equivalent to a U.S. routing number.
You'll nee the following information to send international wire:
The name of the person to whom you're wiring funds ("the beneficiary")
The name and location of the beneficiary's bank
The beneficiary's account number
The Bic Code or SWIFT (Society for Worldwide Interbank Financial Telecommunication) and the CHIPS UID# (Clearing House Interbank Payment System). You can search for the CHIPS UID number at the Clearinghouse website.
---
Other Ways to Find Citibank Routing Number
There are other ways to find your Citibank routing number like:
Using a Check – For checking accounts, you can find the routing number in the lower left-hand corner of the checks corresponding to your checking account. It should be the first nine-digits located at the bottom of the check.
Go Online – For your checking account, visit

'Account Details'

page after you log into your account. Click on 

'View Image'

for a posted check. Citibank provides access to checks written within the last 18 months.

To access a savings account routing number, you'll need to check a recent statement using your online portal.

Call Customer Service – You can call Citibank at 800-374-9700. After your provide details to identify yourself, a representative will be able to confirm you account's routing number.
---
Bottom Line
When it's time to manage your finances, you will need to use your Citibank routing number. Plus it comes in use when you need to set up a direct deposit, automatic payments, or wire transfer. If you're interested in banking with Citibank, you can checkout the latest Citibank promotions, bonuses, and offers here!