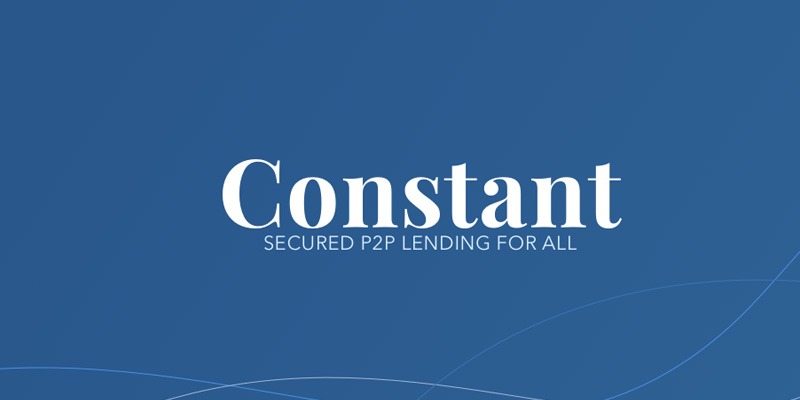 Find the latest Constant promotions, bonus and referral offers here.
What is Constant? Constant is a peer-to-peer lending platform that matches borrowers who need a loan with lenders who want to make extra cash. In contrast to lending platforms, your investments are secured by collateral and smart contracts.
Continue reading below to learn more about Constant and its services features.
In case you're interested, we have more referral promotions and cryptocurrency offers here on HMB. Also, if Constant isn't the platform for you then feel free to take a look at offers from Coinbase, Gemini and Voyager.
---
About Constant
---
Constant is a U.S.-based platform, but is open to investors worldwide. They have offices in Hong Kong, Vietnam and Malta as well. Your investments are fully secured and fully backed. The protection comes in the form of a combination of FDIC insurance, Ethereum smart contracts, and crypto collateral.
When you use Constant, you can get access to their top features:
Secured InvestmentsSecure escrowLow minimumRate & TermsAutomatic APYNo fees for investors & no banksNo Banks
Traditionally, collateral is something tangible, like a car or a business. But Constant borrowers are required to put down collateral that is equal to 150% of the loan.
In its place, Constant works with cryptocurrency collateral, like Bitcoin or Ethereum.
If the borrower defaults on the loan, their collateral is automatically sold and you'll get both your principal and the profit back, guaranteed. Since the borrower collateral is either held in an Ethereum smart contract or in a BitGo cold wallet, insured up to $100 million.
With Constant, you can start investing with as little as $50.
You have the ability to choose the interest rate you want to earn, up to 12% APR, and your term, from 30 days to 18 months.
As your funds wait for a match, it'll sit in a Flex deposit account and earn an automatic 4% APY. You can withdraw your Flex funds at anytime, for free.
There's no fee to invest or to use Constant, and all crypto and fiat withdrawals are free.
Since there is no bank, investments happen quickly and without much hassle.
---
Current Constant P2P Investment Promotions
---
*$20 Welcome Bonus*
Constant is offering $20 cash bonus when you create a new account using a member's referral link and verify your ID. There is no investment or holding period required, so you can withdraw your bonus immediately. Take this chance to earn quick money!
What you'll get: $20 cash bonus
Who is eligible: 

New users only

Where it's available: Constant referral link
How to earn it:

Click 'Create Account' button
Verify your ID.
The $20 bonus will instantly credit to your account.

Offer terms: The offer is only available for U.S. customers who pass KYC verification.
(Visit the link above to sign up)
---
*$20 Referral Rewards*
Once you have an account, you can give $20 and get $20 when you refer your friends to invest with Constant. Not only that you'll get 10% of your referral's Flex interest earned in their first year, paid out every second.
The most you can earn from the Constant referral program is $1,000,000.
What you'll get: $20 referral rewards for each successful referral
Who is eligible: Constant users
Where it's available: Constant Referral link
How to earn it:

Go to the "Referral" section of your Constant account.
Send out invites with your unique referral link, or post it on social media.
When your referrals joins Constant with your unique referral link and passes the KYC identity verification, you'll both get a $20 cash bonus.
---
---
Bottom Line
Start earning, borrowing, thrive with a fully secured peer-to-peer lending through Constant. Your investments are fully backed and secured!  Not only that the minimum to invest is low and you get to set your rates and terms.
You can also checkout similar crypto-investment apps like Voyager and Celsius Network.
Want to learn more on investment opportunities? Check out our best brokerage bonuses and promotions! If you want to learn how to ear more money, check out the best ways to make money online!