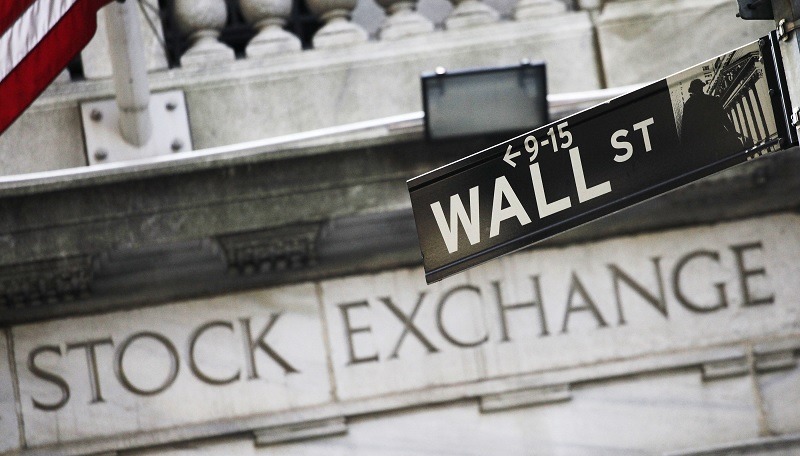 Check out below our most updated 2019 list of brokerage bonuses, offers, and promotions here.
If you are looking for new investment opportunities or options, Find the latest offers from TD Ameritrade, E*Trade, Schwab, Merrill Edge, Fidelity, Capital One Investing, Motif, and many more.
Take advantage of sign-up cash bonuses, free trades, and other nice perks with these brokerage promotions!
Best Brokerage Bonuses & Promotions
E*TRADE Promotions
Open an E*TRADE account with all these features:
(Expires 12/31/2019)
Ally Invest Promotions
Open an Ally Invest account to enjoy all these benefits:
(Expires 12/31/2019)
Chase You Invest Promotions

Open a You InvestSM by J.P. Morgan account with all these features:
(Expires 10/10/2020)
INVESTMENT PRODUCTS: NOT A DEPOSIT • NOT FDIC INSURED • NO BANK GUARANTEE • MAY LOSE VALUE
TD Ameritrade Promotions

Open a TD Ameritrade, a leader in mobile trading, for all these features:
Earn $100 to $600 cash bonus with new Individual, Joint or IRA account
(Offer is ongoing)
Brokerage Bonuses & Promotions
| Broker | Bonus | Terms | Expiration | Review |
| --- | --- | --- | --- | --- |
| Acorns | Free $5 Bonus | Sign up and download the app | None | Review |
| Ally Invest | $0 Minimum Deposit and No Monthly Fees | $0 trades, $0.50 per contract | None | Review |
| Ally Invest | Up to $3,500 Bonus & 90 Days of Free Trades | $2 Million+ Deposit | 12/31/2019 | Review |
| Betterment | Up to 12 Months Managed Free | $500K+ Deposit | None | Review |
| Charles Schwab | Up To $2,500 | $50k+ Deposit | None | Review |
| Charles Schwab | Up To $500 | $1k+ Deposit | None | Review |
| Charles Schwab | 500 Commission-Free Trades | $100k+ Deposit | None | Review |
| ChoiceTrade | $5 base rate plus $0.15 per contact | No Minimum initial deposit | None | Review |
| Cobra Trading | Free Platform Demo | Request a Free Platform Demo | None | Review |
| E*Trade | Up to $2500 | $1 Million+ Deposit | 12/31/2019 | Review |
| E*Trade | Up to $600 | $250K+ Deposit | 12/31/2019 | Review |
| Fidelity | 500 Free Trades for 2 years | $100K+ Deposit | None | Review |
| Firstrade | $200 Transfer fee rebates | Account Transfer of $2,500 or more | 12/31/2019 | Review |
| Firstrade | $50 Referral bonus | Account transfer or deposit of $2K+ | None | Review |
| Future Advisor | Free Service Sign Up | Many services are free to use. Premium service management fee is 0.50% | None | Review |
| Just2Trade | $2.50 Per Trade | N/A | None | Review |
| Lightspeed Trading | $10,000 Cash Back | $25K Minimum | None | Review |
| Matador | $20 + Up to $500 | Fund w/ $10 for 30 days | None | Review |
| Merrill Edge | Up to $600 | $200K+ Deposit | None | Review |
| Merrill Edge | Up to $1,000 | $200K+ Deposit | 01/01/2020 | Review |
| Motif Investing | 3 Free Months | N/A | None | Review |
| Motif Investing | 30 Stocks For $9.95 | No Minimum | None | Review |
| Motif Investing | $9.95 Total Commission/Motif Trade or $4.95 Per Single/Stock Trade | No Minimum | None | Review |
| Personal Capital | $20 Referral bonus | Use the referral invitation link | None | Review |
| PNC Investment | Up to $5,000 bonus | $750K funding | 12/31/2019 | Review |
| Robinhood | Free Share of Stock for New Users (Up to $500) | No Minimum | None | Review |
| SigFig | Up To 10,000 Managed Free | $2,000 opening deposit | None | Review |
| SogoTrade | 100 Free Trades & $100 Transfer Fee Reimbursement | $500+ Deposit for free trades. Transfer $10K+ for $100 Reimbursement. | None | Review |
| SoFi Invest | $50 bonus | $100 deposit | None | Review |
| Speed Trader | $100 in Free Trades | N/A | None | Review |
| SureTrader | $50 in Free Trades | $500 Deposit | None | Review |
| SureTrader | $100K Trading Demo | N/A | None | Review |
| TD Ameritrade | Up to $600 + Trade Free for 60 days | $250K+ Deposit | 12/31/2019 | Review |
| TD Ameritrade IRA | Up to $600 + Trade Free for 60 days | $250K+ Deposit | 12/31/2019 | Review |
| TD Ameritrade | 90 Day Free Trade + $2,500 Bonus | $1M+ Deposit | 12/31/2019 | Review |
| TradeStation | Commission Free Trade | $500 Deposit | 12/31/2019 | Review |
| Wealthfront | $5,000 Managed Free | Use the referral invitation link | None | Review |
| Zacks Trade | $1 Trades for a year | Open an account with $2,500 | 12/31/2019 | Review |