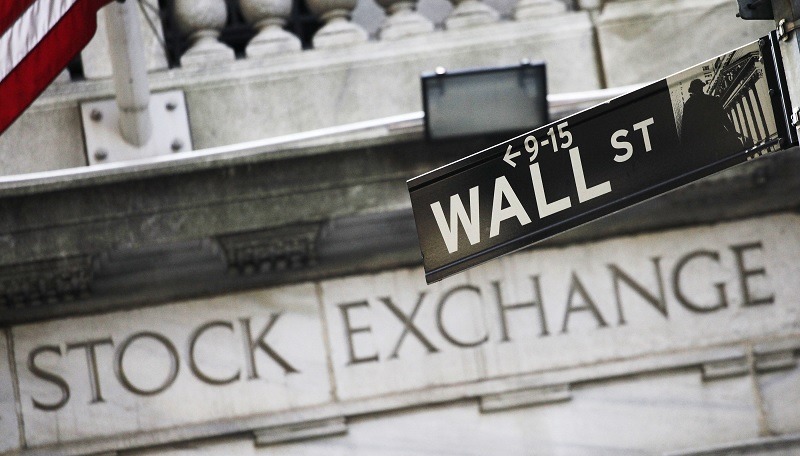 Find the best brokerage bonuses and stock broker promotions here.
If you are looking for new investment opportunities or options, Find the latest offers from Ally Invest, TD Ameritrade, E*Trade, Schwab, Merrill Edge, Fidelity, Webull, Betterment, and many more.
Take advantage of sign-up cash bonuses, free trades, and other nice perks with these brokerage promotions!
Brokerage Bonuses & Stock Broker Offers
---
J.P. Morgan Self-Directed Investing Up To $625 Bonus

Get up to $625 when you open and fund a J.P. Morgan Self-Directed Investing account with qualifying new money.
$625 when you fund with $250,000 or more
$300 when you fund with $100,000-$249,999
$125 when you fund with $25,000-$99,999
Get unlimited commission-free online stock, ETF, fixed income, and options trades when you open an account.
$0 Online Commission trades
Choose an account that's right for you: General Investing, Traditional IRA or Roth IRA.
Access our secure, easy-to-use trading experience online or through the Chase Mobile® app.
Our powerful tools and resources are built to help you take control of your investments.
Buy, trade, sell stocks online or the Chase Mobile App.
(Learn more about J.P. Morgan Self-Directed Investing)
INVESTMENT AND INSURANCE PRODUCTS ARE: NOT A DEPOSIT • NOT FDIC INSURED • NO BANK GUARANTEE • MAY LOSE VALUE
---
TradeStation $100 Bonus Offer
Get $100 with a new TradeStation account.
Open a new TradeStation account and they'll deposit $20 in your account for 5 months – totaling $100.
Just fund with $500 and maintain at least $500 for each qualifying month.
Use Offer Code TSTVAFVE.
(Visit TradeStation to learn more)
---
M1 Finance Up To $2,000 Bonus For Funds Transfer
Open an M1 account that matches the account type you're transferring.
Upload your documents securely through our encrypted form.
Let their team take care of the rest. Most transfers are completed within 5-7 days.
Bonus tiers:

$250 bonus: when you transfer an account of $100,000 – $249,999
$500 bonus: when you transfer an account of $250,000 – $499,999
$1,000 bonus: when you transfer an account of $500,000 – $999,999
$2,000 bonus: when you transfer an account of $1,000,000+
(Expires 10/17/2022)
---
Webull 12 Free Stocks Sign Up Bonus

Earn up to 12 free stocks when you sign up for a new Webull account using our referral link and make an initial deposit of at least $100.
Sign up and register through our referral link.
Open a Webull Brokerage Account.
When you deposit $100 or more into your new Webull brokerage account within 30 days, you will receive up to 12 free stocks valued at $12-$1,400.
You have to claim this second free stock within 30 days of your deposit settling.
(Visit Webull to learn more)
---
Axos Self Directed Trading $200 Bonus
Get your portfolio in shape opening a Self-Directed Trading account and you'll earn $200.
Invest $2,000; Get an Extra $200*
Open an Account in Under 10 Minutes.
Trade thousands of S&P 500, NASDAQ, NYSE, and other listed stocks
Commission-free ($0 per trade on eligible stocks and ETFs; other fees may apply)
Easy-to-use platform with the tools you need and the convenience of placing trades anytime, anywhere.
Upgrade to Axos Elite and boost your account with instant access to funds, lower fees, increased buying power, and enhanced market knowledge.
Link your Axos Bank account for fast, safe, and easy money transfers.
(Visit Axos to learn more)
---
TD Ameritrade Promotions
Open a TD Ameritrade, a leader in mobile trading, for all these features:
Get commission-free trades
No platform fees: Never pay a fee to use our trading platforms.
$0 flat-rate commission on all equity trades
Trade & invest how you want with a variety of investment choices.
24/7 account support and free access to trading specialists.
Great trading platforms and tools from web to mobile and their thinkorswim platform to help you execute.
(Visit TD Ameritrade to learn more)
---
Ally Invest Self-Directed Trading

Open an Ally Invest Self-Directed Trading account to enjoy all these benefits:
LIVE Trading Platform & Mobile App: Stay on top of the market with live news/streaming quotes available across multiple devices the mobile app.
Get a wide variety of investment products built with the do-it-yourself investor in mind PLUS in-depth research & market analysis tools to support all types of investment strategies
(Learn more on Ally Invest Self-Directed Trading)
---
Brokerage Bonuses & Investment Promotions
| Broker | Bonus | Terms | Expiration | Review |
| --- | --- | --- | --- | --- |
| TD Ameritrade IRA | $0 Commissions | N/A | None | Review |
| Acorns | Free $5 Bonus | Sign up and download the app | None | Review |
| Betterment | Up to 12 Months Managed Free | $500K+ Deposit | None | Review |
| Charles Schwab | Up To $1,000 | $1k+ Deposit | None | Review |
| Charles Schwab | $100 | $50 Deposit | None | Review |
| ChoiceTrade | $5 base rate plus $0.15 per contact | No Minimum initial deposit | None | Review |
| Cobra Trading | Free Platform Demo | Request a Free Platform Demo | None | Review |
| Citi Self Invest | Up to $500 | $10K+ Deposit | 01/31/2023 | Review |
| Citibank Wealth Management | Up to $5,000 | $50K + Deposit | 12/31/2022 | Review |
| Dough | Free Stock | N/A | None | Review |
| E*Trade | Up To $3,500 Bonus Cash | $1.5M+ Deposit | 10/31/2022 | Review |
| E*Trade | Up To $3,500 Bonus Cash | $1M+ Deposit | 12/31/2022 | Review |
| Fidelity Brokerage Account | $150 | $50 deposit within 15 days | 12/2/2022 | Review |
| Fidelity Bloom | $50 | $25+deposit | None | Review |
| Fidelity Youth Account | $50 | Parents must open for child | None | Review |
| Fidelity Spire Account | $50 | $10 monthly deposits for 6 months | None | Review |
| Firstrade | Up to $4,000 | $5K+ Deposit | 12/12/2022 | Review |
| Firstrade | $200 Transfer fee rebates | Account Transfer of $2,500 or more | None | Review |
| Future Advisor | Free Service Sign Up | Many services are free to use. Premium service management fee is 0.50% | None | Review |
| Just2Trade | $2.50 Per Trade | N/A | None | Review |
| Moomoo | Up to 15 Free Stocks | Deposit $2K | None | Review |
| M1 Finance | Up to $2,000 | $100K+ Deposit | 10/17/2022 | Review |
| Merrill Edge | Up to $1,000 | $250K+ Deposit | 05/26/2023 | Review |
| Merrill Edge | Up to $600 | $200K+ Deposit | None | Review |
| Motif Investing | 3 Free Months | N/A | None | Review |
| Motif Investing | 30 Stocks For $9.95 | No Minimum | None | Review |
| Motif Investing | $9.95 Total Commission/Motif Trade or $4.95 Per Single/Stock Trade | No Minimum | None | Review |
| Navy Federal Credit Union | $50 IRA Bonuses | $50 minimum deposit | None | Review |
| Personal Capital | $100 bonus | Receive a call | 10/31/2022 | Review |
| Public | Free stock(up to $300) | Fund w/ $10 for 30 days | None | Review |
| Public | Up to $10K | $5K minimum transfer | None | Review |
| Robinhood | Free Stock | No Minimum | None | Review |
| Robinhood | Up to $600 | $100K for maximum bonus | 09/16/2022 | Review |
| SigFig | Up To 10,000 Managed Free | $2,000 opening deposit | None | Review |
| SogoTrade | 100 Free Trades & $100 Transfer Fee Reimbursement | $500+ Deposit for free trades. Transfer $10K+ for $100 Reimbursement. | None | Review |
| Sound Credit Union | $100 bonus | $25,000 transfer | 12/31/2022 | Review |
| Speed Trader | $100 in Free Trades | N/A | None | Review |
| Stash Invest | $20 bonus | Add at least $5 to your account | None | Review |
| SureTrader | $50 in Free Trades | $500 Deposit | None | Review |
| SureTrader | $100K Trading Demo | N/A | None | Review |
| Tastyworks | $2,000 | $100K Deposit | 01/31/2023 | Review |
| TradeUP | Free Stocks & $50 Bonus | $3,000 Deposit and Referral | None | Review |
| U.S. Bank | Up to $1,000 | $250k+ Deposit | 12/31/2022 | Review |
| Wealthfront | $5,000 Managed Free | Use the referral invitation link | None | Review |
| Yieldstreet | $50-$500 Bonus | $1K-$10K Deposit | None | Review |
---