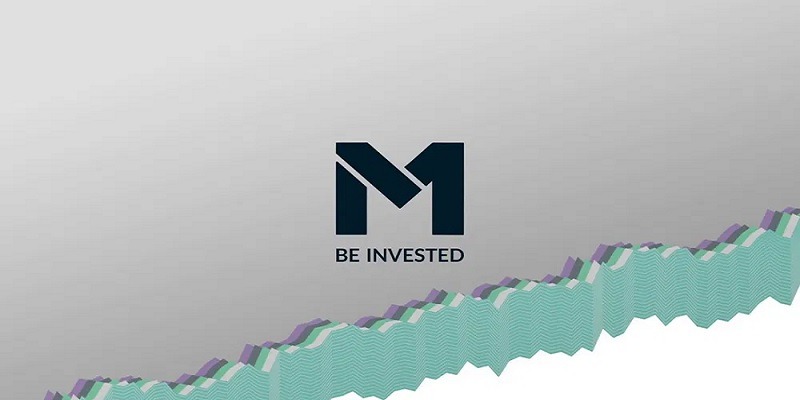 Find the latest M1 Finance promotions, discount codes, bonuses, and savings here!
Do you find investing difficult or just intimidating? Well, check out M1 Finance, a platform that allows automated investing in the form of a "robo advisor".
M1 Finance is a free automated investing platform that lets you create a portfolio consisting of investments of your choice. You also have the option to pick from pre-built ones. All you have to do is fund your account, and M1 Finance will do the rest.
---
Current M1 Finance Promotions
---
M1 Finance Up To $2,500 Bonus For Account Transfer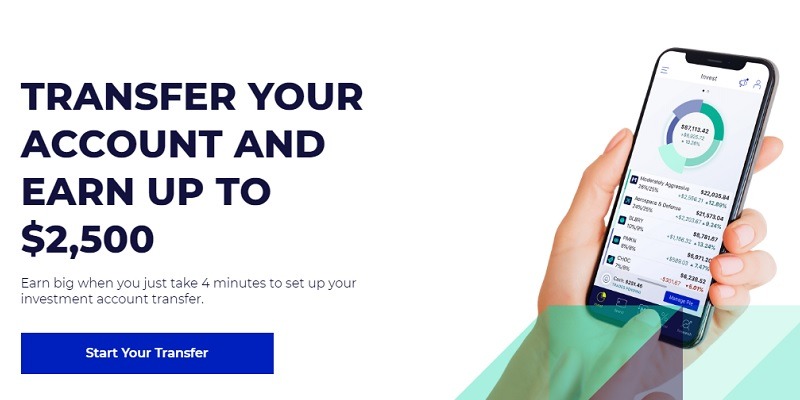 Open a new M1 Finance Account and earn up to a $2,500 bonus.
Follow the simple steps below to sign up for an account:
Open an M1 account that matches the account type you're transferring.
Upload your documents securely through our encrypted form.
Complete steps 1 and 2 in your first 60 days as an M1 customer to receive your transfer bonus
Bonus Tiers:

$250 bonus: when you transfer an account of $100,000 to $250,000
$500 bonus: when you transfer an account of $250,001 to $500,000.
$1,000 bonus: when you transfer an account of $500,001 to $1,000,000
$2,500 bonus: when you transfer an account of $1,000,001+
(Click the button above to sign up for M1 Finance)
---
$20 Referral Bonuses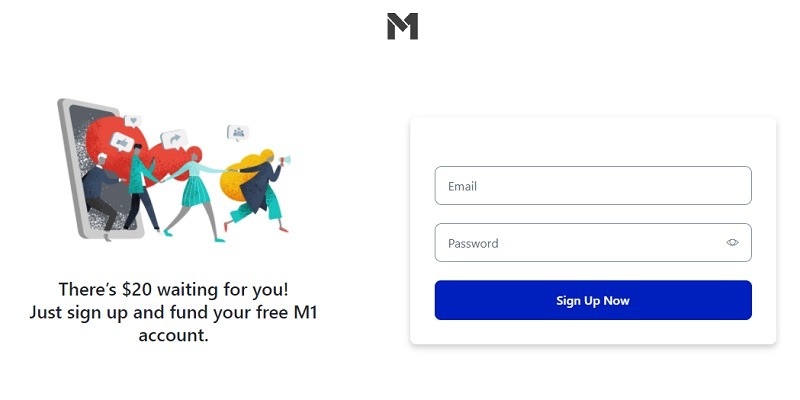 Currently, M1 Finance is offering a promotion where account holders can earn $20 Referral Bonuses when you refer friends and family members to this app.
All your referees have to do is sign up through the same process that you went through to receive their bonus. We will go over the steps on how to sign up for an account in the section below.
Open your M1 Finance Dashboard (mobile app) or click on your name (desktop site).
Click "Refer & Earn." This will only show if your account is funded.
Sign up for the referral program.
Choose which Payment Account you want to deposit your referral bonuses.
Share your unique M1 Finance referral link with everyone you know.
Receive your referral bonuses in your Payment Account within 14 days after your friend has signed up and funded their M1 Finance account.
Once qualifications are met, you'll see your bonus in your account under Settings > Promotions.
(Click on the link above to sign up for a M1 Finance account)
---
Bottom Line
If you want a less hands on approach to your investments, M1 Finance is the platform for you. This investment platform allows you to invest without having to constantly look at your portfolio.
All you have to do is set up your preferences during your sign up process, and the "robo advisor" will do all the work for you. If you like posts like this, check out our list of investment promotions and brokerage bonuses!