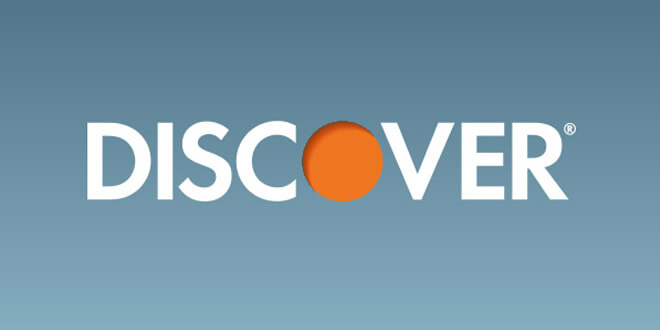 Whether you're a college student looking to cut down that dreaded student loan debt, or you're just saving to meet ends meet on all your down payments.
The Discover Bank Financial Goal Calculator is one of the most suitable tools in saving history with an attractive, clean and convenient platform that makes sticking towards your goals so much more efficient and easier to manage. Let's face it, we've all been to the point where we have to ask ourselves "where did my paycheck go?"
There's not a day that I have to remind myself just how important frugality can prove itself beneficial, which is why it's completely necessary to be able to track how much we really need to save and especially how much unnecessary expenses that we have to cut in order to reach a desired goals. Goals get us to where we need to be, so why make budgeting your finances more difficult then it needs to be?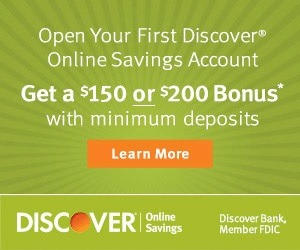 Open a Discover Online Savings Account for all these features:
• Earn $200/$150 Bonus with promo code HMB923 by 12/14/2023
• Earn high interest rate of 4.30% APY
• No minimum opening deposit, no minimum balance requirement, and now no fees
• Interest on Discover Online Savings Accounts is compounded daily and credited monthly
• Manage your account online or with the Discover mobile app
• FDIC insurance up to $250,000
• See advertiser website for full details

To get your $150 or $200 Bonus: What to do: Apply for your first Discover Online Savings Account, online, in the Discover App or by phone. Enter Offer Code HMB923 when applying. Deposit into your account a total of at least $15,000 to earn a $150 Bonus or deposit a total of at least $25,000 to earn a $200 Bonus. Deposit must be posted to account within 30 days of account open date. Maximum bonus eligibility is $200.




What to know: Offer not valid for existing or prior Discover savings customers or existing or prior customers with savings accounts that are co-branded, or affinity accounts provided by Discover. Eligibility is based on primary account owner. Account must be open when bonus is credited. Bonus will be credited to the account within 60 days of the account qualifying for the bonus. Bonus is interest and subject to reporting on Form 1099-INT. Offer ends 12/14/2023, 11:59 PM ET. Offer may be modified or withdrawn without notice.
Discover's Financial Goal Calculator In-depth
This section will basically be a walk-through on the tool and what I see potentially beneficial for the average consumer.
First thing I have to note is the overall transparency with this tool and there's no need to open an account to utilize the calculator like most goal-track money saving tools try to pull from the get-go. Being approached with such a simple, yet impacting slogan, "Make Your Financial Goals a Reality," really does follow-through with Discover's ethics and ambitions, being what I consider, one of the most reliable and trusted banking establishments to ever surface big banking.
Starting on square one, the calculator offers brief and simplistic questions to verify what exactly what your goals are to produce the most compatible goal-saving tips for you. Essentially this is a tool that I encourage everyone to use just to find solidarity within their budget-practices.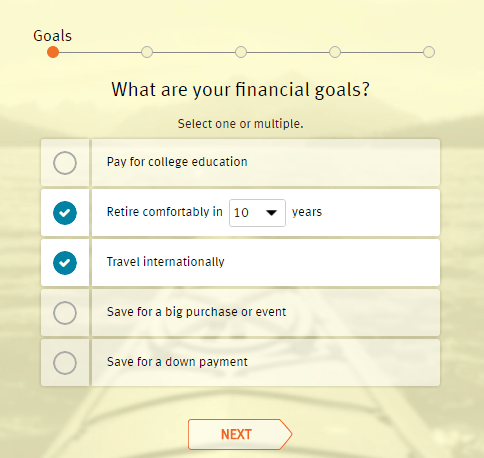 Venturing on into the program, I was then approached with a question on my estimated income from my prominent and secondary sources leading to a page that inquired where exactly am I at with my savings in general and each month, as well as how much I have deposited in any 401(k) plan, stocks, mutual funds, etc., that I might have. In which case, I was completely astonished at how much little detailed question does when it comes to accuracy.
Moving along to Step 4, or the "we're almost there" phase, I was asked what exactly I put my spending on for each month with various categories calculating my yearly spend such as travel, education, child-care, home improvement, etc. Once your adjust the spending on each category, you are prompted with your monthly expenses as well as the remaining income derived from your spending.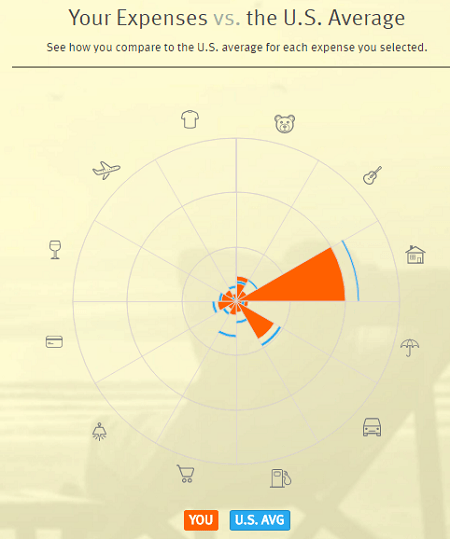 As soon as you're finished making any adjustments towards any category you see befitting towards your expenses, click Next and the additional savings you'll need to do whatever it is that you set your goal as will be displayed in dollar amount. One of my more favored implications towards this tool has to be the "Your Expenses vs. the U.S. Average" section primarily because this is such a user-friendly way of saying what I put the most spending on. Also, what sets this tool apart from other goal-track calculators would be the ability to see the actuality in your financial situations, comparing your spending to average consumers around the U.S.
Discover Financial Goal Calculator Features
Select the financial or savings goal that you're all about right now—or goals.
Then input some basic info about your income, savings and regular expenses.
See how much you need to save, or how much spending to cut, each month to make your financial goals a reality.
See how your monthly and annual expenses compare to the U.S. average, and get tips to help you find the extra motivation you need to ramp up your savings and rein in your spending.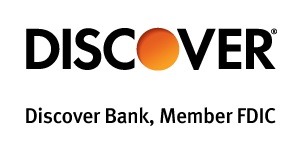 • Available nationwide online, Discover offers CDs with some of the highest & most competitive rates! with select terms as short as 3 months up to 120 months
• Rates ranging from 2.00% APY up to 5.00% APY.
• Opening a Discover Bank Certificate of Deposit is extremely quick and easy.
• Funds on deposit are FDIC-insured up to the maximum allowed by law.
• Start today with a minimum deposit of $2,500!
• Get started and open a Discover CD in 3 easy steps.





Bottom Line
When it comes to your financial goals, you want to be prepared. With Discover Bank's Financial Goal Calculator, you will be able to keep track of everything there is to savings in your name. Just select the financial or savings goal that you desire, answer the basic information about your income, savings, and regular expenses and with pin-point accuracy, this meticulous little tool will be able to give you how much you need to save for that early retirement or beautiful international trip that you so deserve!
With the utmost compatibility a program can offer, you'll be able to make your financial goes a reality. If you're interested in what more Discover has to offer, see our list of the latest Discover Promotions