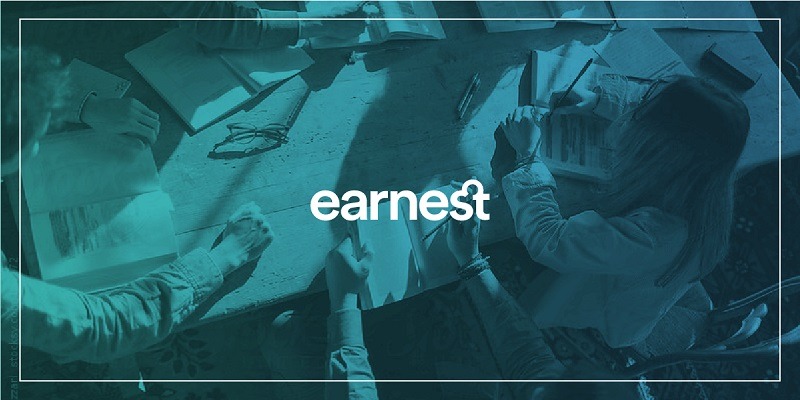 Earnest offers personal loans to borrowers that are responsible with thin credit files. Earnest is different from the traditional lender for unsecured personal loans and student loans. Continue reading the review to find out if Earnest suits you.
The lender also offers merit-based loans aside from credit-based loans, which is great news for borrowers who seek to start establishing credit.
The lender's goal is to offer borrowers a loan who shows signs of being financially responsible.
Earnest is in the process to redefine credit-worthiness by factoring more than just your credit score. The application process is rather thorough as it is for a good cause.
The process considers a variety of variables and data points such as your employment history, education and your overall financial situation which makes this lender different from the others. By doing so, Earnest lessens risk. Apply today!
FEATURED PERSONAL LOANS

PROMOTIONAL LINK
LOAN DETAILS
REVIEW
PersonalLoans
Loan Amounts:
Up to $35,000

Loan Terms:
3 - 6 years

Current Rates:
See website for current rates
Review
SoFi
Loan Amounts:
Up to $100,000

Loan Terms:
3 - 7 years

Current Rates:
See Current Rates
Review
LendingTree
Loan Amounts:
Up to $35,000

Loan Terms:
1 - 5 years

Current Rates:
See website for current rates
Review
Lending Club
Loan Amounts:
Up to $40,000

Loan Terms:
3 - 5 years

Current Rates:
See website for current rates
Review
Prosper
Loan Amounts:
Up to $40,000

Loan Terms:
3 or 5 years

Current Rates:
See website for current rates
Review
Earnest Information
| | |
| --- | --- |
| Lender | Earnest |
| APR | 6.99% – 18.24% |
| Loan Amount | $2,000 – $75,000 |
| Term Length | 1-3 years |
| Origination Fee | None |
| Prepayment Fee | None |
| Late Fee | None |
| NSF Payment Fee |  $8 |
| Minimum Gross Income | None |
| Minimum Credit Score | 680 |
| Repayment Options | Over 3-5 years |
Pros and Cons of an Earnest Personal Loan
ProsCons
You don't need to own a home to apply.
The application is simple and easy to follow.
There's no origination nor prepayment fee to worry about.
The NSF Payment fee is lower than the average amount.
A personal loan from Earnest can be used towards small business, debt consolidation, home improvement, medical bills and other special occasions.
If you have excellent credit score, your APR can be as low as 6.99%.
You can manage your loans and payments on Earnest's convenient mobile app.
Unfortunately, Earnest is not available in all states. Earnest is not available in Alabama, Delaware, Kentucky, Nevada or Rhode Island.
You have to have a relatively high credit score in order to be eligible for an Earnest loan.
You can only apply for an Earnest loan online.
Earnest Personal Loan Eligibility
Earnest sets their lending to those who are responsible with their finances. They seek to educate their borrowers to know the importance of saving, living below their means, using credit wisely, making timely payments, and avoiding fees.
To qualify for an Earnest personal loan, all applicants:
Must be employed, or at least has a job offer
Be at least 18 years old
Maintains a positive bank balance consistently
Maintains enough savings to cover a month or more of regular expenses
For those residing in AR, AZ, CA, CO, CT, FL, GA, HI, IL, IN, KS, MA, MD, MI, MN, NC, NE, NH, NJ, NY, OH, OR, PA, TN, TX, UT, VA, WA, Washington D.C., and WI
Must Maintain a good history of making timely payments on loans
Have an income that can support their debt and routine living expenses
Have graduated from a Title IV accredited school
If you need help with the loan, no worries! Earnest accepts co-signers. Just speak with your representative to discuss this option.
How To Apply For an Earnest Personal Loan
Earnest has a rather straightforward application process that takes about 15 minutes. Within the first 2 minutes or so, you can actually start to receive the rates that you are eligible for.
Fill out a brief personal loan application on Earnest's website for the desired loan amount.
Get a copy of your credit report. A credit score of 680 or higher is required to apply for an Earnest personal loan.
Present educational background and your savings habit.
Bottom Line
Taking a personal loan from Earnest comes with no hidden fees. There are no origination fee, prepayment fee, or any sort of hidden fees. Earnest makes it clear that their profits come directly from interest.
Although there are no fees, is still important that you make your payments on time or the status of your loan will be reported to the credit bureaus.
It's rather clear that Earnest sets their priority to educate their borrowers and guide them as much as possible.
Are you interested in this personal loan from this lender? Please let us know in the comment section below on your experience!
If you want to search for more options on taking out the best personal loan, check out our full list of Best Personal Loans.
(Visit Earnest for more details)