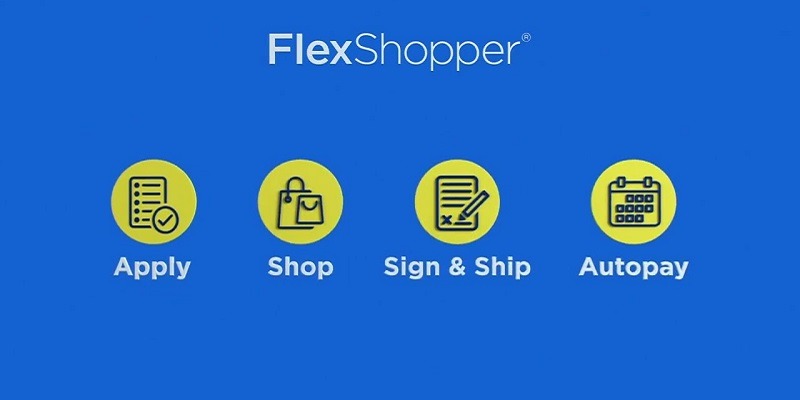 Here you'll find the latest discount codes, coupons, savings, & promotions from FlexShopper to shop for high-priced items with affordable payment.
Below we've listed some of the best and current promotions available right now to make it easier for you to save money. Be sure to check up on this post to see if there are any new deals listed. We will continue to update this post with more deals as they come along.
About FlexShopper
---
FlexShopper is the largest online lease-to-own marketplace stocked with an incredible selection of products from top brands. When you don't have the cash or credit available, FlexShopper provides the solution of affordable weekly payments so you can rent-to-own your products in 12 months or less.
---
Current FlexShopper Promotions
---
$20 Referral Gift Cards
Valid for a limited time, FlexShopper is offering a promotion where customers an get $20 Referral Gift Cards for every person who clicks on your unique referral link to apply for FlexShopper, receives a spending limit, and executes a lease-to-own agreement within 30 days of the application.
Editor's Note: Currently, we do not have a referral link, so feel free to post yours in the comment section below.
Promotion: $20 Referral Gift Cards
Offer Expiration: Limited Time Offer
Availability: FlexShopper
Terms & Conditions: Your referral must be new to FlexShopper to qualify. FlexShopper will email your referral reward four weeks after referral qualification. You cannot exceed $200 in referral rewards per calendar year.
(Click here to view FlexShopper promotion)
---
How FlexShopper Works
With FlexShopper, you can shop for 85,000+ items. If you see something you want but don't have the money for it now, you can apply to lease it and get approved to spend up to $2,500 in seconds.
To get approved, you must meet the following requirements:
Live in the United States (except NJ, MN, WI or WY state)
Be 18 years or older in most states (19 in AL and NE, and 21 in MS)
Have a SSN, ITIN, phone number and address
Have a current source of income
Have a checking account and in good standing
Once you are approved and you make an order, the product will ship directly to your door. FlexShopper provides free delivery to large-ticket items, such as major appliances, furniture and home gym equipment.
Lease payments are deducted weekly, biweekly, or monthly from your checking account until the item is paid off. FlexShopper will report any late payments to the credit bureaus.
---
FlexShopper Features
FlexShopper is partnered up with some top retailers such as Amazon, Best Buy, Overstock and Walmart. Here are some things that you can buy:
Appliances
Home Gym Equipment
Home & Garden
Wheels & Tires
FlexShopper provides a Personal Shopper service at no extra charge. For those who can't find their desired product, simply send the URL and they can usually add the item to your cart and lease agreement.
---
FlexShopper Fees

FlexShopper does not charge interest, but the amount you pay over the lease term will be more than the retail price of the item.
FlexShopper will also charge a late fee if you don't pay on time. This amount will depends on your lease agreement.
---
---
Bottom Line
If you have bad credit or no credit at all, then FlexShopper is the place for you. They offer you a shopping experience with a flexible financing option.
In addition, if you are a frequent customer of FlexShopper, then hold on to this post because we constantly update this post to make sure you get the best FlexShopper Promotions possible. To sum up, if you're interested in posts like this, check out our list of Best Savings Promotions and Gift Card Deals, here on HMB!