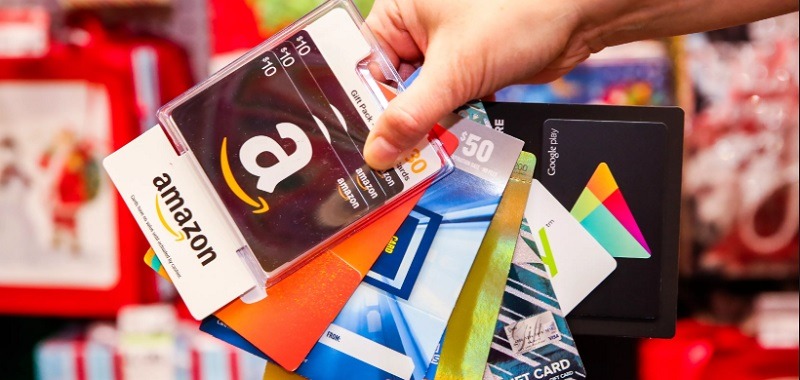 Find the latest Giftcards.com coupons, promo codes, and promotions here.
If you're looking for a gift and don't know what to get them, a gift card to their favorite place are the perfect gift to give your friend or loved one. Giftcards.com is the place to be with all of the best promotions to help you save money on gift cards.
What can you use gift cards for? Well you can simply give them as gifts, but another great way to use them is to make whatever purchases you want! You will essentially be saving money on your purchase with this method. Check out the deals from Giftcards.com below!
Note: Check out the following cards to earn one of the best flat cash back opportunities across all your gift card purchases: Wells Fargo Cash Wise card, the Chase Freedom Unlimited card, or the American Express Cash Magnet card! For a wider variety, see more credit card bonus offers here.
---
About Giftcards.com
GiftCards.com is an online gift card retailer based in Pittsburgh, Pennsylvania. Founded in 1999, it has grown so large that it has even appeared in the Inc. 5000 list. The company sells gift cards from thousands of different retailers from small businesses to large corporate retailers including Best Buy, Barnes & Noble, Sephora, Coach, Amazon.com, and others.
---
Current Giftcards.com Promotions
---
Up to 10% Rewards on Select Happy Gift Cards
Currently, GiftCards.com is offering a promotion where you can earn 10% Rewards on purchases of select Happy gift card brands, see full list below, so be sure to take advantage of this offer while you can.
Offer expiration: September 2, 2019
What you'll get: Up to 10% Rewards Points on select Happy gift cards:

Happy Dining
Happy Eats
Happy Teen
Happy Bites
Happy Local Eats
Happy Her
Happy Lady
Happy Moments
Happy Bride
Happy Student
Happy Guy
Happy Beauty

Where it's available: Through GiftCards.com

Must be subscribed to the G-Money rewards program to accrue and use the points.

How to earn it:

Head over to the gift card promotional link to view all valid Happy gift cards!
Purchase your preferred gift card and earn up to 10% rewards points!
(Visit Giftcards.com to see all participating Happy gift cards)
---
$2 Off Visa Gift Card Purchase
For a limited time, Giftcards.com is offering $2 Off Visa Gift Card Purchase w/ promo code "LABOR19". Keep in mind that you cannot use this offer multiple times. For example, buying multiple gift cards will still only net a single $2 discount. Valid only until September 2, 2019.
What's the offer: Get $2 Off Visa Gift Card Purchase
Where it's available: Through Giftcards.com Only
When it expires: September 2, 2019
How to get it: Head over to Giftcards.com. Purchase any amount of gift cards. Apply promo code LABOR19 at checkout.
(Visit Giftcards.com to apply promo code)
---
Bottom Line
Head over to Giftcards.com because they are always dishing out new promotion and deals that will help you save on some gift cards from all of your favorite retailers. This site is one of the best places to get discounted gift cards.
If you're a fan of gift cards, then definitely save this post because we update this list frequently with all of the best deals around the web! While you're here on HMB, check out more ways to save money or our section on the best gift card promotions!