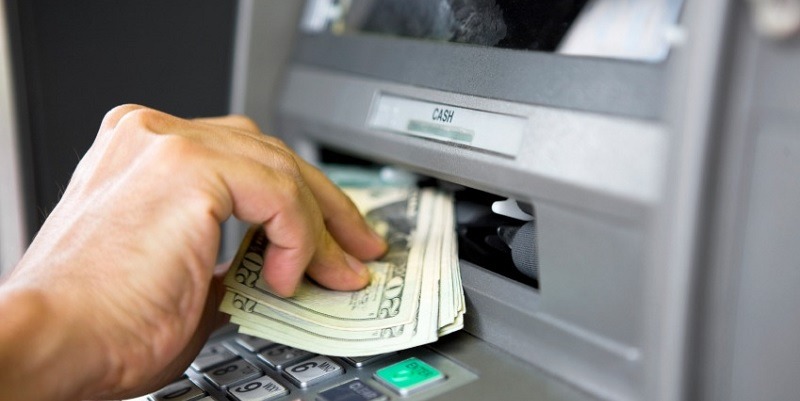 Why carry around cash & a handful of coins when you can use a debit card? As debit & credit card's popularity continue to rise, more and more merchants are accepting cards.
After all, cards are less hassle to deal with and take up much less space. Money in your bank account can also generate interest while forgotten cash sits in a pair of pants in your close collecting lint. You work hard for your money, now it is time for your money to start working for you.
If you manage to come across some cash money in your day-to-day life and wish deposit it then we got you covered! We have listed many ways so you can pick & choose one that is most convenient for you.
Interested in banking with Chase? See our list of Chase Coupons!
---
Brick & Mortar Branches
Many financial institutions have brick & mortar branch locations with bank tellers that will take care of your needs. You should not have to pay any fees for making a deposit and the funds should be readily available.
Make sure to have your account information or debit card available for a smooth transaction. Brick & mortar branches usually operate standard business hours from Monday to Friday and observe some national holidays.
---
ATM Deposits
It's a Saturday and you need to make an online purchase, what do you do if there is not sufficient fund in your account? Outside of business hours, brick & mortar branches are out of the question so you turn to ATMs are operational 24/7.
ATMs are extremely convenient and useful when you need to make a deposit outside of business hours. Simply find an ATM online or via your financial institution's mobile app, drive to a ATM near you and deposit your funds.
In place of a bank teller taking care of your needs, you will be operating a machine and following its simple step by step guide. ATM deposits require your debit, PIN number and may take longer to be posted on your account than in branch deposits.
---
Online Only Banks
No brick & mortar branches and no ATMs? No problem! ACH transfer is a quick and simple solution, you can deposit funds into an existing account via brick & mortar branch or ATM then transfer funds into your online bank account.
This is one of the main reasons to keep a brick & mortar bank account open, solely relying an online bank account can be problematic. But what if an online account is your one and only account?
You can purchase money orders via cash then send it to your bank via mail or your bank's mobile deposit app. Some financial institutions do not accept money orders or do not allow remote deposits so check beforehand!
---
Prepaid Cards
Use your cash to load up on prepaid cards at retail locations such as Walmart. Some prepaid cards are can be reloaded while others allows your prepaid card account to be linked to your online bank account.
Depositing to a prepaid card often is more of an hindrance than convenience, it's not very practical for your own everyday uses but they do make great gifts to friends & family.
---
The Deposit Slip
Whenever you make a deposit of money at a bank or credit union, you have to use a deposit slip. A deposit slip is simply a piece of paper that tells the the teller where to put the money. All you have to do is write your name and account number on the deposit slip. On the right side of the deposit slip will have a section labeled "CASH" and that is where you would indicate the amount.
---
Don't Mail Cash
This may be a simple thing, but still, do not ever mail cash. The U.S. mail system is quite safe, but it's still not worth the risk of having your money get lost or stolen. For some reason, if you can't deposit cash into a bank account, consider using a money order.
Unlike money, a money order can be used only by a specific person or company. All you have to do is take your cash to any money order issuer and then mail the money order to your bank. This way, you can at least track your money order and cancel it if the document gets stolen or lost.
---
Use Cash Alternatives
If you don't like receiving or using cash as a form of payment, ask people to pay you another way such as through online payments, checks or money orders. Here are some platforms and ways you can receive and perform payments:
PayPal is a well-established service that provides free peer-to-peer, or P2P, payments. If you don't already have a PayPal account, you can open one fairly easily.
Popmoney and Zelle may already be part of your bank account. Zelle transfers may be virtually instant, and both companies might allow you to move money at no cost.
Venmo makes it easy to send money online, sometimes for free. If people pay you with a check, you can mail in deposits or even deposit checks remotely from your home or office. When paying by Venmo instead of using cash, remember that Venmo payments often cannot be reversed (similar to cash payments).
---
Bottom Line
If you miss place your card then simply call your bank to get a replacement, too bad the same can't be said about cash! Stash your money in a bank for safekeeping while earning interest, it's so much more convenient and rewarding! The prevalence of smartphones is making cash an outdated method of payment.
You can pay merchants via apps Apple Pay & Google Pay while using Venmo for transactions between friends & family. Convert your money from cash to debit credit with one of the many methods available and save yourself the trouble of carrying around loose change. Check out HMB's in-dept list on Best Bank Account Bonuses, Credit Card Promotions, and Bank Rates.