Huntington Bank All Day Deposit is here to help inform you on their flexible depositing that will benefit you. With our busy life style, sometimes we just don't have the time to deposit money on time. Being able to deposit online or late at night, gives us more space and room to be flexible with our depositing which is what we want. For more information on how their all day depositing works, continue to read more if you're interested.
Mobile Deposit:
Huntington Bank All Day Deposit includes mobile apps for your smart phone, allowing you to ave time and energy. Mobile banking app allows you to securely check balances, pay bills and more, whether you're at home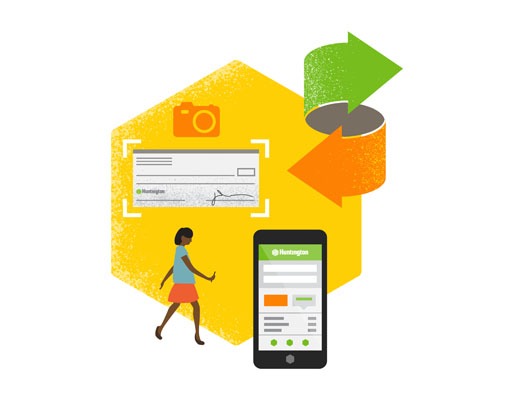 or on the go.Download the Huntington mobile app to your phone or tablet, and your accounts are always just a tap away. With the app, you're able to overlook your account at all times, giving you full access and control. Download the app for iPhone or Android now!
Touch ID: With Touch ID, you won't need a password every time to log in to the Huntington mobile app. It's fast, easy, and secure.
Quick Balance: Tap one button to see your account balance. No need to log in.
Transfer Money: Move funds from one Huntington account to another and get a complete transaction summary.
Make Deposits: Put money in the bank from just about anywhere on the continent.
Pay Bills: Easily send money to people or companies. Just tell us how much and when – we'll take care of the rest.
Find Locations: Enter an address or use your current location. The app will show the distance, directions and details, such as hours of operation.
ATM Deposit: 
With Huntington Bank All Day Deposit Review, you have access to nearly 1,000 branches and over 1,800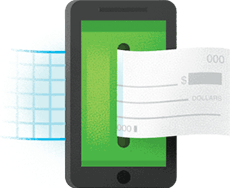 ATMs across eight Midwestern states. No need to worry about finding or stressing about your bank because with your mobile app, you will be able to look at the closest locations to you. With their extended depositing hours, you have till midnight to deposit which is good time range for you busy bodies.
If you're still confused and need more information, you can call 24 hours a day, 7 days a week at (800) 480-2265.
Bottom Line
Overall, Huntington Bank All Day Deposit gives you all day depositing, which creates more flexibility into your busy schedule. You'll be able to deposit online with your handy dandy mobile app. With their extended depositing hours, you can have more time to deposit if it's a last minute issues. By downloading the app, you have full control and access to your account, assuring any worries that you may have. For more information on Huntington Bank, check out more on HMB!