When it's time to settle down and think about expanding your family with another mouth to feed and diapers to change, Huntington Bank is more than just a bank. It's here to give a space for new and expecting parents to come for help with more than finances. With Huntington Bank Financial Advice for Families, you can get access to the best tips and advice to taking care of your new family, all in one place. Learn how to save money, how to get life insurance, and tips on how to make you and your child's life better. If you're interested in what they have to offer, read on to see what Huntington can benefit you, your loved ones, and your future.
Huntington's Savings Crib:
Huntington Bank is here to give you advice on what to expect for your baby on the way because behind the face of a bank, they are parents as well. Huntington Bank Financial Advice for Families offers parenting and financial advice to those who are wondering what to expect and those who need advice from saving money for college and saving your sanity. At Huntington's Savings Crib, you will be provided with fun and unique articles and videos written by parents who were in your shoes. Each article and video is hand picked for the sake of preparing you for a smooth transition to your family's future.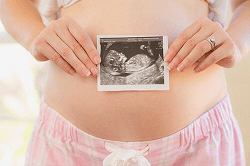 Guidance & Advice for Expecting Parents: There's a baby on the way, and it will be here before you know it. With so much changing so quickly, Huntington is here help with advice on how to organize your finances, your house, and your life in general. Some of the great articles that you can learn more about include:
5 Pregnancy Must-Haves Worth Splurging On
My 6 Pregnancy Wardrobe Essentials
How We're Saving Money on a Baby
Parenting lessons from a Clownfish
5 Must Have Newborn Baby Products Under $50
How to Financially Prepare for Maternity Leave
7 Reasons That Having a Winter Baby Rocks
4 Important Babyproofing Tips You May Have Missed
Common New Mom Mistakes that Aren't Mistakes at All
How to Really Enjoy the First Few Months with a New Baby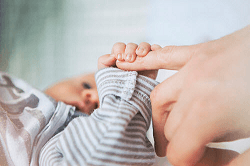 Guidance & Advice for New Parents: Congratulations! Life as you know it just changed, but in a good way. Huntington has your back, making sure you have what you need. Huntington offers advice on everything from college saving to saving your sanity because having a baby takes so much more than money. Some of these great articles that you can indulge in include:
Working Moms and Work-Life Balance: 5 Expenses that are Worth It
The Closet Lesson
Why Your Expensive Gym Might Be Worth It
8 Hacks that Make Having a Newborn Just a Bit Easier
How to Celebrate a Child's Birthday Without Breaking the Bank
5 Reasons It's Complete Fine If You Can't Breastfeed (Or Decide Not To)
Potty Mouth: Swear your kid into a college education
Money-Saving Hacks for New Parents
5 Simple Steps to Introduce Your Baby to Solid Foods
9 Ways to Entertain a Child on an Airplane
Huntington's Other Features:
Even though your family may not be settled, hopefully your ease has. Huntington Bank knows how much time and money you have to spend to give your kids the best that you can offer. Your kids will soon grow up and you will need to prepare them for the future. That's why Huntington is here to guide you and your family, step by step, to make life and finances easier for even the most busiest family by offering you other great services.
In order to organize your life and prepare you and your family's future for any problems that could get in your way, Huntington Bank Investment & Income Planning is here to be of assistance. Keep track and stay focused on the priorities you want in life. That's why your most valuable necessities, such as investment and income, are the ones you should not ignore. Huntington Bank Investment & Income Planning can help you to re-organize your list of important necessities, to stay focus on your goals, and help you decide what you and your family need.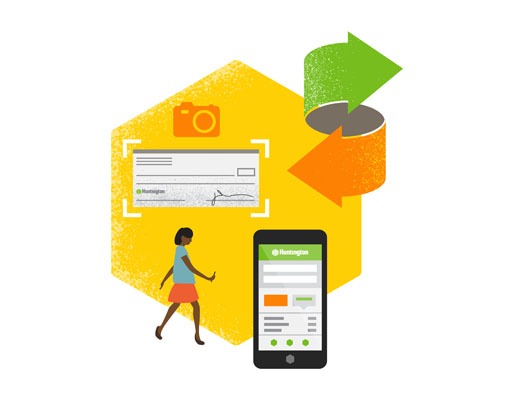 Having to care for your new family and working at the same time is hard, and who knows when you're going to be able to have free time to deposit your paycheck? Huntington Bank has the solution. Huntington Bank All Day Deposit has flexible depositing, so you can deposit anytime, whether it be online or late at night. Huntington Bank All Day Deposit also features apps for your smartphone, allowing you to securely check your balances, pay bills and more, whether you're at home taking care of your kids or on the go.
Huntington knows that vehicles are expensive. And unfortunately, accidents do happen. Whether you're driving or your children have grown up and has begun driving on their own, you will need protection for what financial and health detriments could happen in life. Thankfully, with Huntington Bank Personal Motor Vehicle Insurance, you and your family are fully protected. With full protection over your vehicles, you and your family will be able to worry less and enjoy life more.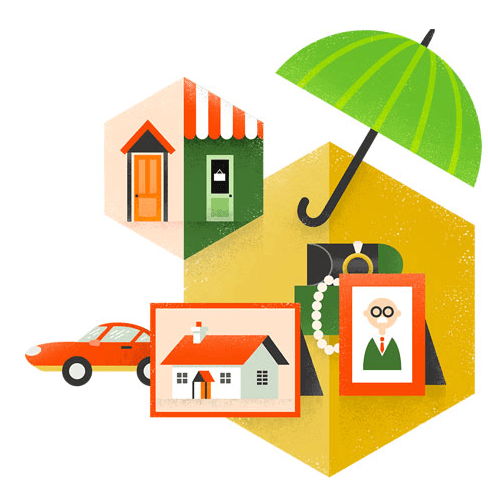 The unexpected can always happen, whether it be a car accident or something else. Fortunately, Huntington Bank also has you covered. Huntington Bank Personal Insurance helps protect you or your family when the unexpected occurs and you and your family will get support with exceptional caring service. They offer plans that cover your home, individual health, life, and motor vehicle. They offer coverage no matter if you are employed, unemployed, or self employed because you and your health are a top priority.
Bottom Line 
Overall, Huntington Bank is there for you no matter what stage of life you're in. Huntington Bank Financial Advice for Families provides you access and guidance whether you're an expecting parent or a new parent. You'll have the best tips and advice Huntington has to offer to taking care of your new family, in an easy to access web format. Being prepared and ready is the best thing that you can do to have a great future for your family and Huntington Bank Financial Advice for Families is here to help you ensure that you will get there smoothly. If you're in love with what Huntington has to offer, then check out our Huntington Bank Promotions for great bank offers.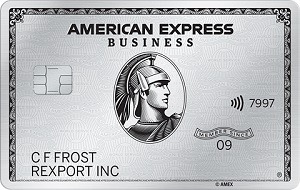 The Business Platinum Card® from American Express has a welcome offer of 120,000 Membership Rewards points after you spend $15,000 on eligible purchases with your Card within the first 3 months of Card Membership.

You'll earn:
• 5X Membership Rewards® points on flights and prepaid hotels on amextravel.com.
• 1.5X Membership Rewards points on eligible purchases at US construction material & hardware suppliers, electronic goods retailers and software & cloud system providers, and shipping providers, as well as on purchases of $5,000 or more everywhere else, on up to $2 million of these purchases per calendar year.
• 1X points for each dollar you spend on eligible purchases
• Unlock over $1,000 in value per year for statement credits on select purchases, including tech, recruiting and wireless with the Business Platinum Card.
• $200 Airline Fee Credit: Select one qualifying airline and then receive up to $200 in statement credits per calendar year when incidental fees are charged by the airline to your Card or any of the Additional Cards on your Platinum Card account.
• $189 CLEAR Credit: CLEAR uses biometrics to assign you a touchless ID, allowing you to move faster through security at select airports and stadiums across the U.S. You can cover the cost of a CLEAR membership with up to $189 in statement credits per calendar year after you pay for CLEAR with your Business Platinum Card.


This card does come with a $695 annual fee. (See Rates & Fees)

Terms Apply.