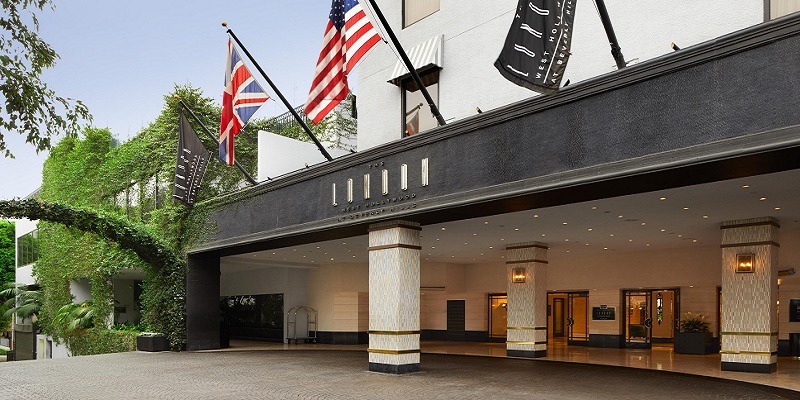 Learn all about the London West Hollywood! 
Only a block away from the Sunset Strip, there lies an all-suite, five-star property. If you're planning a little getaway to Los Angeles, then keep reading this post where we review The London West Hollywood At Beverly Hills!
If you want to hear about other hotel options, you can check out our guide to the best luxurious hotels in Los Angeles here.
---
Style
The style at the London West Hollywood is similar to a private apartment building. This makes it appear as a part of the residential street. However, the inside was completely decorated with shiny marble and velvet sofas. Designed by David Collins, the soft colors and lighting present a luxurious feel.
If you have a trusty companion with you, this dog-friendly hotel is sure to suit your needs. It has two English bulldogs as the official mascots, who lounge around the hotel all day. You can also find replicas of the dogs throughout the hotel.
---
Rooms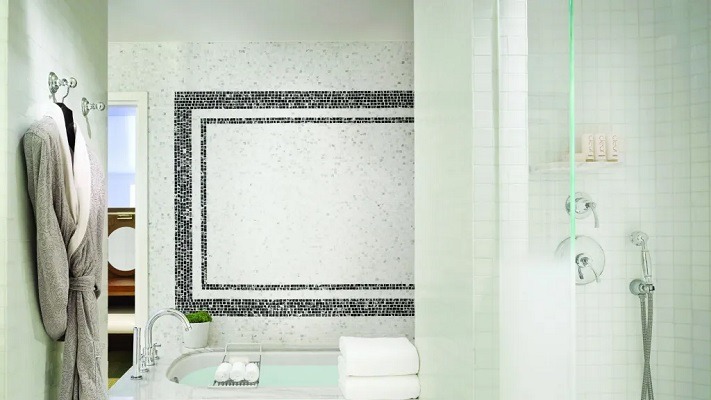 The London West Hollywood has 226 guestrooms, with a minimum of 725 square feet. Designed by David Collins, these suites all feature a balcony or terrace, retro-influenced decor and oversized, spa-like baths.
The Chelsea Suite has an elegant feeling with in shades of gold, cream, sage green, chocolate brown and accented with finishes such as bleached oak, shiny chrome and embossed white leather. The Waterworks luxury bathroom has a deep soaking tub with a separate double shower along with C.O. Bigelow apothecary products. A sweet feature was the Plum Automatic Wine Dispenser located in the wet bar.
For the ultimate luxury experience, book your stay at the London's Penthouse. This is a two-story "villa in the sky" that is as big as 11,000 square feet with custom interiors from Vivienne Westwood and a private rooftop deck that can hold up to 300 guests.
---
Facilities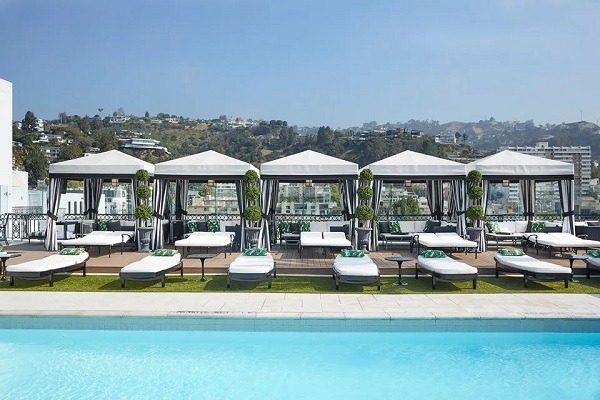 The London West Hollywood offers a rooftop pool, a fitness center, a state-of-the-art screening room and a dedicated floor for film promotion facility.
Only available to guests, the saltwater swimming pool offers plenty of lounge chairs, rentable private cabanas, fire pits and sweeping, panoramic views.
The Technogym fitness center provides complimentary bottled water, earbuds and towels. You can also get personal training upon request.
The luxurious screening room can be found on the ground floor and can fit 110 people with plush seats, Dolby surround sound and a private reception area.
---
Food & Drink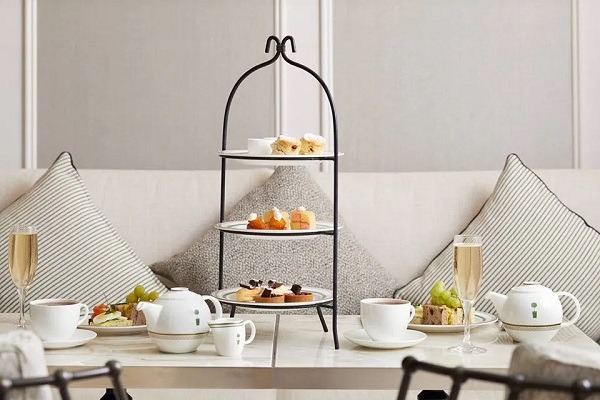 The Boxwood Restaurant, headed by Executive Chef Anthony Keene, provides European-style breakfast and is complimentary to all stayers at this hotel. This all-day dining and Sunday brunch serves innovative, seasonal menus with local flavors.
The Boxwood On The Roof allows you to eat this meal by the poolside. The Sitting Room is a great place for guests to relax and work.
The London Bar is inspired by English country house conservatories that is next to the lobby. Here, you can take advantage of the happy hour, good for both selection and price.
---
Service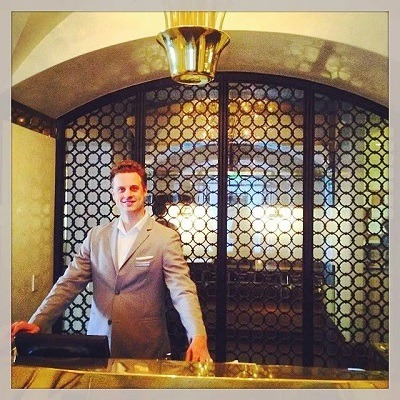 The London West Hollywood is superb service and can be described as friendly and intuitive. The concierge is resourceful and knowledgeable and the staff is always eager to please.
---
Location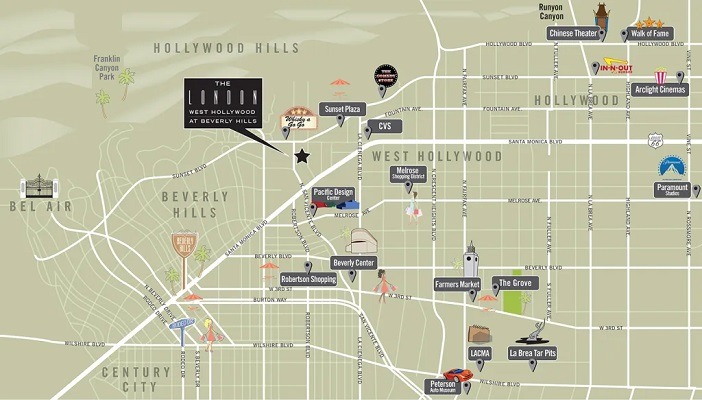 The London West Hollywood is one block away from the famous Sunset Strip, home to tons of shops, restaurants and bars. Beverly Hills and Melrose Avenue are walkable from the hotel, Hollywood Boulevard is a short drive away, and it takes about 30 minutes to drive to Los Angeles International Airport without traffic.
Address: 1020 North San Vicente Boulevard, West Hollywood
---
---
Bottom Line
The London West Hollywood is the perfect hotel for you if you want sophisticated but without any stuffiness. Located in a popular area, the hotel has hosted the celebrities such as Gwen Stefani, Justin Bieber and Bella Hadid.
If you're looking for more travel tips or ways to save money then be sure to check out more posts on HMB! In addition, you can check out our guide to the best luxurious hotels in Los Angeles here.