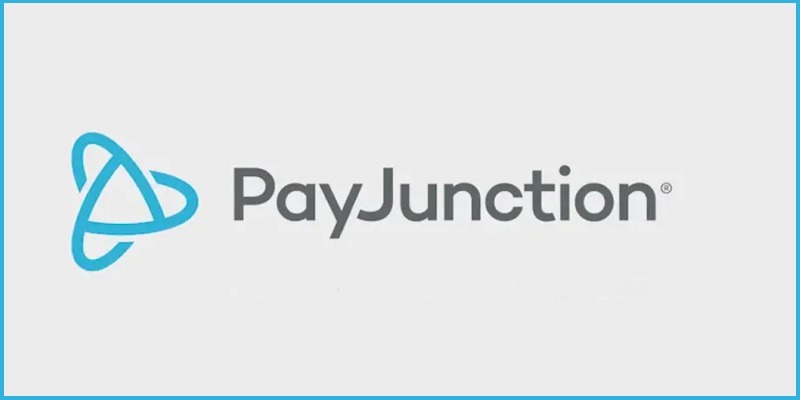 PayJunction is a card processor that encourages merchants to get rid of paper receipts. To find out if PayJunction could benefit you, continue reading the review below.
They offer terminals that are designed to remove paper receipts which is convenient for both the merchant and customer.
FEATURED CREDIT CARD PROCESSING

PROMOTIONAL LINK
LOAN DETAILS
REVIEW
Intuit Quickbooks Payments

Best for QuickBooks users.
In-Person Payments:
2.40% & 25 cents per transaction

Online Invoices:
2.90% + 25 cents per transaction
Review
Square

Best low-fee mobile card processor.
In-Person Payments:
2.75% per transaction

Online Invoices:
2.9% + 30 cents per transaction
Review
PayJunction Products & Services
There are several products that PayJunction offers that are pretty much bluetooth compatible such as their paperless receipt printer that comes with the Smart Terminal.
Everything can be operated it completely electronically and there is no need to issue any paper statement.
Payment GatewaySmart TerminalMobile ProcessingACH Payments
PayJunction has access to an all-purpose virtual terminal, a USB card reader and other valuable features.
This payment gateway is a browser-based credit card and check processing system available for retail and eCommerce businesses.
Some compatible shopping carts are 3DCart, Magento, Ecwid and OpenCart.
PayJunction's Smart Terminal accepts all kinds of payments and has various features that comes with it.
The terminal is easy and fast to set up and transactions don't take long to process either. You can connect to a network and sync your virtual terminal.
Customers are also allowed to handle their own transactions via swiped cards.
The PayJunction Smart Terminal claims to be 4X faster than other terminals.
Customers have the option between digital receipts or a printed one.
You can also protect digital receipts from transactions as they won't disappear and are easier to keep track of.
Every receipt is also backed up on PayJunction's PCI.
PayJunction's mobile app has an iOS software that is available for your phone and iPad.
Some features include:
Key-in credit cards
The ability to send receipts via email
Option to collect customers' signatures electronically
Receive next-day deposits
Achieve PCI Level 1 compliance
PayJunction encourages ACH payments. All you have to do is enter your customers' checking information.
Pricing
PayJunction uses interchange-plus pricing that eliminates a lot of excessive fees such as monthly, gateway or PCI.
| Fee Type | Cost |
| --- | --- |
| Swiped/Keyed Debit Card | 0.80% |
| Swiped Credit Card | 2.26% |
| Keyed Credit Card | 2.55% |
| ACH Check Processing | 0.75% |
For existing businesses, PayJunction offers volume based discounts to merchants that are already processing payments.
To get started, just provide the company with two months of billing statements.
Customer Support & Satisfaction
PayJunction has a guides page on their website with various articles that will help you understand how general credit card processing works.
If you want to find out further information then you can always call them during business hours and email them.
Contract & Closing
PayJunction operates on a month-to-month basis with no cancellation fees or ETFs. You can close your account early if you want, but definitely call PayJunction about all the requirements to make sure you aren't charged extra for anything.
Bottom Line 
Overall, PayJunction is the most ideal for merchants and business who want to get rid of paper receipts.
Going paperless is not only eco-friendly, but it also saves both parties (merchant and customer), the hassle. With PayJunction's smart terminal, you can keep track of digital receipts instead.
If you tend to have larger transaction volumes, then consider Chase Merchant Services instead, a direct processor that provides more security.
For someone who's new to the business world and don't have that high of a transaction volume, then processors like Square can assist you in the journey.
If you are interested in finding out more information about card processors, then check out our Best Credit Card Processing Services to learn about all kinds of different card processors!