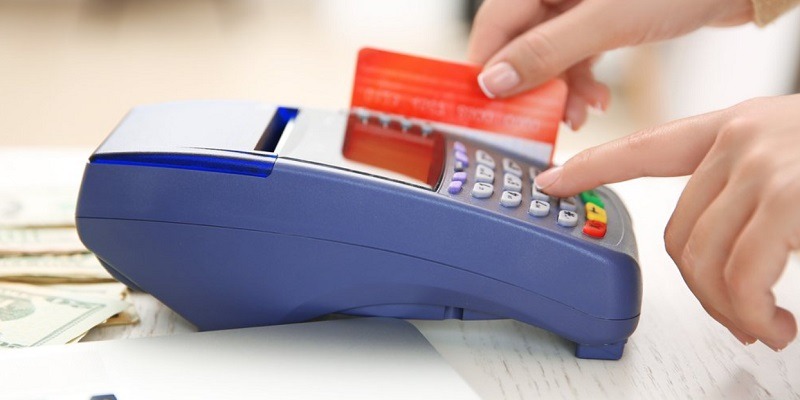 When it comes to credit card processing, which merchant service providers should you look into? Down below is a review on the different kinds of services a credit card processing company can offer.
There are more than meets the eye when you go to make transactions on a credit card processing machine.
There are mechanics and other features that determine a successful transaction. Continue reading to find out more.
---
About Credit Card Processing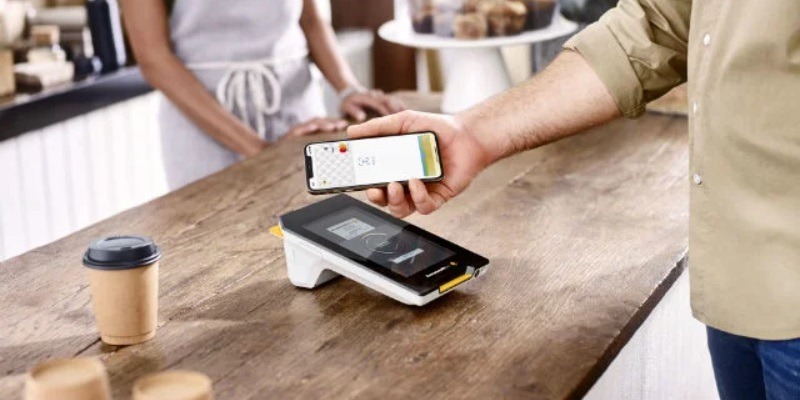 Here is some background information about payment processing. There are many factors to consider whenever you make a transaction using merchant service providers. Read on to find out what kind of features and concerns to check for when using a merchant service provider.
Merchant Services ProvidersPayment ProcessorsCredit Card BrandsIssuing BanksPayment GatewaysMobile Processors
Merchant Service Providers (MSPs) maintains merchant agreements and services. They handle all the application process including your rates and fees including preparing the contract.
They also deliver value added services: payment gateways, virtual terminals, credit card terminals and POS systems.
Additionally MSP will support you on any issues relating to your account. But if something goes wrong with a transaction, you'll have to contact the payment processor for help.
Payment processors are in charge of securing the process of your payments.
An MSP can also be a direct processor, meaning that both merchant accounts and processing services are offered.
MSPs usually set up and maintain merchant accounts, but they will use a third-part company to handle the processing side of things.
Credit Card brands organize  the processing networks, as well as dictating the interchange rates and defining usage rules. There are several brands in the U.S. like Visa and Mastercard.
Banks issue credit cards to extend credit to customers whenever they make transactions with their cards.
However, merchants barely interact with issuing banks.
A Payment Gateway links an online payment to the bank that processes it. They are not the same as merchant accounts.
Internet merchant accounts combine gateway services and payment processors such as PayPal.
Mobile processors such as Paypal or Square Cash are payment service providers that does an indirect agreement with a card processor.
They use payment facilitators and third party processors to do this.
Using a PSP benefits growing businesses that tend to have a low volume transaction. PSPs can also waive monthly fees sometimes.
PSPs are the most ideal for merchants who process transactions once in a while.
---
Factors To Consider
Rates & FreesContract & ClosingCustomer Support
Tier pricing is the rate structure for credit card processing services. This allows the processor group to interchange fees into different tiers.
There are two types of rate structures:
Tiered Pricing
Interchange-Plus Pricing
However, interchange-plus pricing is more encouraged since this structure breaks down the charges and shows the markup the processor is charging you.
There are other fees to consider with interchange-plus pricing as well, so be sure to ask your credit card service processor.
Normally, the contract that a service provider gives is about three years. These terms often include automatic renewal and early termination fees (ETF).
However, now more providers are offering month-to-month agreement with no ETF.
Merchant service providers is available for live customer service support depending on the merchant.
---
Best Merchant Services Providers/CC Processors
These are some of the most known and more used Merchant Services Providers/Credit Card Processors.
Chase is recommended to those who have a large business with high transaction volumes. They are considered one of the top direct processors.
Intuit QuickBooks Payments is a payment processor that offers solutions for various businesses. QuickBooks Payments is best known for its seamless integration which means it should install smoothly without any problems.
Dharma is considered one of the most ethical card processing companies. They offer competitive rates and caters to mid to large size businesses.
Square is considered one of the best mobile credit card processors to exist. They are best for those who want to start their own businesses and wants same day deposit.
PayPal is such a widely known service provider. They are considered a low volume processor. You can conduct all transactions online or through their mobile app.
National Bankcard is a simple credit card processor with month-to-month contracts and no ETFs, setup or cancellation fees. They also offer tips and recommend services to help improve customer retention.
Google Pay is a payment processor that is most compatible with mobile devices, functioning as a digital wallet to make purchases and transactions more convenient.
Payline Data is payment processor, benefits businesses and gives back to communities. They also offer standardized pricing packages and you can find one that fits your business.
Helcim is card processor that uses interchange-plus pricing and offers transparent rates. They are generous and considerate enough to configure terminals for you and negotiate pricing plans to ensure that you get the most out of your business.
Stripe is also another one of the best online processors. Compared to other big name processors, Stripe ranks pretty high when it comes to flexibility. They benefit both small and large merchants and continuously empowers businesses of all kinds.
Authorize.net is considered one of the oldest but most popular payment gateway providers for eCommerce merchants and they have fraud protection as well.
Fattmerchant
Fattmerchant is a great choice for a growing businesses that must process more than $10,000 per month. They have a one of a kind and fair subscription pricing model with an honest business style that any business owner can respect. This replaces any percentage markup.
National Processing
National Processing is a great choice for large businesses. What's better is tat they offer competitive rates and fees with high-quality service. If you don't need all of the extra benefits, a standard account will still get the job done well. Some of their major benefits include a month-to-month option for merchants who don't need free hardware, low-cost ACH payment processing, and an inexpensive payment gateway.
---
More Top Providers Worth A Look
The best credit card processors above should cover the needs of most businesses imaginable. However, there are still many more options available on the market if you still haven't found what you're looking for. The ones below are also often mentioned as comparisons to the services listed above.
For More Best Overall ChoicesFor eCommerce TransactionsFor Low Volume TransactionsFor High CustomizabilityFor Fraud PreventionFor An Eco-Conscious ProviderFor Amazon MerchantsFor Crowdfunding Transactions
A sort of honorable mention, Payment Depot has month-to-month billing, predictable costs, and superb customer support. They also offer the ability to upgrade to a higher-level subscription plan if your business outgrows the processing limits of your plan.
Flagship Merchant Services is a merchant account provider that is one of the first to provide free account setup with no application fees. Additionally, they even offer month-to-month contracts with no early termination fees.
For eCommerce merchants looking for dependability, Shopify is the platform for you. Its ease of use and elegance is especially great for those on a tight budget and don't need a tone of advanced functionality. If you're still curious about the service, sign up for the 14 day free trial to test it out.
PayHub comes with an integrated payments platform designed for eCommerce as its primary product. Their Virtual Hub and Flat Pricing Plan are all you need as an eCommerce-only merchant, but if you are a traditional retailer, you may need some more functional features. Luckily they have a sibling company, SignaPay, that offers a full-blown merchant account.
If you're looking for a credit card processor that offers a full-service merchant account, CDGcommerce is one of the best and affordable options for small- to mid-sized businesses. The provider does not charge gateway fees, PCI compliance fees or monthly minimums, so account maintenance fees will always be low and predictable. What's more, equipment is provided for "free." All you have to do is pay a reasonable annual insurance fee to maintain it.
If you need developer tools and other advanced features beyond just payment processing at no additional cost, then Braintree is the perfect service for you. Although they dont offer the cheapest rates in the industry, Braintree gives good services for the price. For an eCommerce or mobile merchant, you won't find much better providers. Their products and services offer a lot of customizability which is great for internet-based, tech-driven merchants.
Authorize.net features an advanced fraud detection suite (AFDS) which is included for free with your account. It's made up of thirteen filters that you can customize to help flag and block seemingly fraudulent transactions. AFDS helps to prevent fraud-related inventory loss and reduces chargeback incidents.
Paper receipts and things of that nature are out dated. Having to deal with storing organizing and retrieving paper documents is a pain. On top of that, it is harmful to the environment on both the production front and the product itself. Because receipt paper is generally coated in BPA, it can potentially be toxic to humans and the environment.
For a more organized and efficient move, PayJunction is the way to go. With this service, you will reduce risk, widen customer payment options, and eliminate the need for a traditional credit card terminal with its paperless system, all while saving with competitive rates and stellar customer service.
As you might guess, Amazon Pay sits at the top of this category. With this service, customers can complete purchases, make donations and set up recurring payments, by making payments through their Amazon account. Like PayPal, customers won't have to leave your website to complete a payment.
From a fundraiser who uses GoFundMe to needing to collect payment from conference attendees via Constant Contact, WePay can help you with all of those needs. On top of these features, they also offer facilitating capabilities that you can embed inside these platforms. WePay also provides self-branded payment solutions within each software platform, also known  as "white label" payments.
---
Best Credit Card Processors Comparisons
Chase Merchant Services is the most known and most used credit card processor, but there are other ones that can stack up to it. They offer various services to help improve customer retention and your business as a whole.
Check out the different reviews to see which credit card processor would benefit you more depending on what type of business you have or decide to open.
Chase Merchant Services Vs Fattmerchant
Two of the the most favorable when it comes to a card processor. This is a comparison of a direct processor (Chase) and third party processor (Fattmerchant) with more flexible options with subscription based pricing. and a 0% markup.
Chase Merchant Services Vs Stripe
Some of the top ranking and most popular card processors. Chase offers direct processing for high transaction volume while Stripe is more focused on enhancing your business and even offers developer tools to expand marketing.
Chase Merchant Services Vs Square
Two reliable card processors that help get your business started. While Chase prefers businesses with high traction, they are still available to all kinds of merchants. Square, on the other hand, specifically targets new business owners.
---
Bottom Line 
In short, there are no one best credit card processor that can suit all businesses or individuals. It might take some time to find one that will benefit you, but looking into more about the process is always useful.
Check out the reviews for each of the credit card processors that are available and also be sure to check out some comparisons so you can choose the credit card or payment processing service that is best for your business.
For associated banks that issue credit card processing, be sure to check out our list of Best Bank Promotions!