Consumers can qualify for $10 cash or $20 in Popchips vouchers for buying Popchips brand snack products between January 1, 2007, and November 14, 2013 with no proof of purchase required.
Popchips Snack Products Class Action Lawsuit Settlement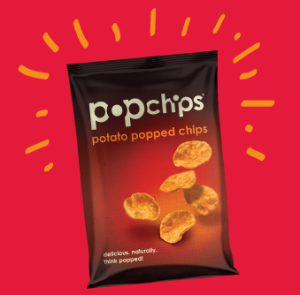 Due to Popchips's marketing and labeling of Popchips brand snack products as an "all natural" and "healthier" food product, they are now offering up to $10 Cash or $20 in Product Vouchers who submit a valid Claim Form by July 7, 2014 with No Proof of Purchase Required.

You Must State:
The amount and identity of Popchips products purchased
The name of the store or stores, including city and state, where the purchase or purchases occurred
Your Popchips brand snack products were purchased between January 1, 2007, and November 14, 2013.
Eligible Popchips Snack Products Include:
"original"
"sour cream & onion"
"barbeque"
"sea salt & vinegar"
"sweet potato"
"parmesan & garlic"
"jalapeno"
"cheddar"
"salt & pepper"
"chili lime"
"thai sweet chili"
"brown sugar & spice"
"nacho cheese tortilla chips"
"ranch tortilla chips"
"salsa tortilla chips"
"chili limón tortilla chips"
"katy's kettle corn"
"salted caramel corn"
"hint of butter corn chips"
"cheddar corn chips"
"sea salt corn chips"
"salsa corn chips"
"sea salt rice chips"
"wasabi rice chips"
"golden cheddar multi grain chips"
"salted multi grain chips"
"olive oil veggie chips"
"tuscan herb veggie chips"
"sea salt veggie chips"
File your claim now to this Popchips Class Action Lawsuit SettlementGet for $20 in Vouchers or $10 Cash. Find more Class Action Cash Settlements from our exclusive list.