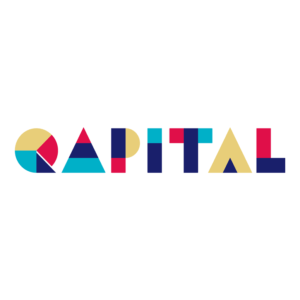 The Qapital Banking App is an app created with the main goal of helping customers reach both their long and short term goals. For example, if you needed to save for a trip, Qapital can help you set up a weekly or monthly reminder to save on those days. Qapital will then transfer that money into a special account designated for that trip.
Once you become a Qapital member, you can participate in their refer-a-friend program where both you and your referral can earn a $10 sign up bonus. Valid until the end of May, Qapital is offering a Referral Promotion where you can earn $750 Bonus with 7 Referrals.
There is no annual fee, no monthly fee, and no minimum balance requirement. So this is a great account for people who are new to saving money and really want to start saving for their future or any goals.
Qapital Referral Promotion
Promotion: Earn $750 Bonus with 7 Referrals
Expiration: May 31, 2019
Availability: Nationwide
Terms & Conditions: Your connected funding source must be from a U.S. based banking account or Credit Union. If you have a bank-affiliated credit card or an American Express card, you can link it to your Qapital account. These will trigger transfers from your funding source (your checking account). There is no minimum first transfer amount required to qualify for the $10 bonus. Once you refer a friend, if your friend uses your referral link to download Qapital, you'll both receive $10 automatically once they make their first transfer to their Goal. There are no limits to how many people you can refer or how many $10 bonuses you can earn.
How To Get $750 Bonus
Earn $10 sign up bonus when you download the Qapital account via the supplied link for iOS or Android.
Link your checking account to Qapital.
To access the referral program, go to your Qapital App and visit the "Get Free Cash" section under your user profile.
Refer your friends through text message and/or email by using your unique Qapital code.
Refer 7 friends to earn an additional $750 bonus.
Bottom Line
Simply download the Qapital Banking App today, and start working towards your goal. Once you are a member, you will have a unique referral link to share with family and friends where you can earn a free $750 referral bonus with 3 signups valid until the end of March. If you're interested in more bonuses like this, check out our full list of ways to make money online and the referrals section of our best bank bonuses!