Want to invest in companies that are solving global challenges like renewable energy, clean water, and disease eradication? Then Swell Investing may be just the investing platform for you. Swell Investing lets conscious investors allocate their funds among six socially-responsible portfolios: Renewable Energy, Green Tech, Disease Eradication, Clean Water, Zero Waste, and Healthy Living. Intrigued?
Swell Investing is a new online investing platform that aims to deliver profit as well as purpose. They do the heavy lifting to identify companies that are both making an impact in the world and poised for growth so that anyone can invest in them.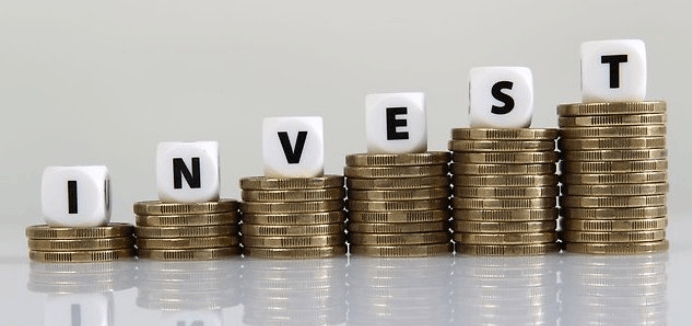 About Swell
Los Angeles-based Swell Investing was founded in 2015 and launched in September 2016. The company aims to democratize the Sustainable, Responsible and Impact Investing (SRI) investment sector, which has traditionally been limited to large investors or dedicated exchange-traded funds (ETFs). The platform offers investors an opportunity to participate in SRI with as little as $50.
Each of Swell's portfolios represents a different aspect of SRI, giving the investor an opportunity not only to participate in socially responsible investing, but also to isolate specific areas of interest. And it allows investors to both choose the portfolios they want to invest in and the desired allocation for each.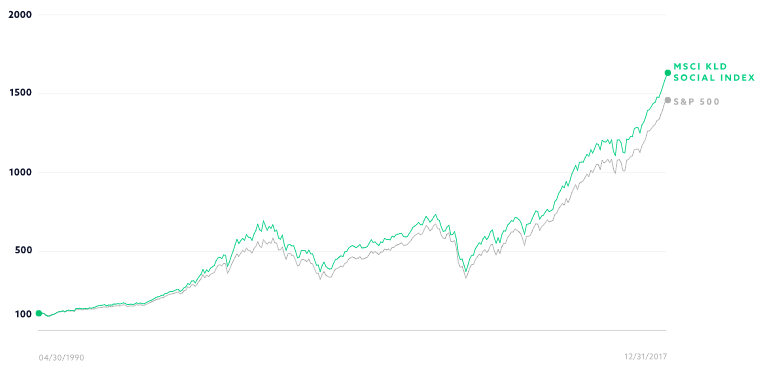 All dividends over $1 are automatically reinvested, so your investments will keep building over time and continue to have a measurable impact. Each company has its own information card, so you can learn exactly what you are investing in and the impact it will have on the world. Available portfolios include: Renewable Energy, Green Tech, Disease Eradication, Clean Water, Zero Waste, and Healthy Living.
How Does Swell Work?
Swell acts as your investment advisor, managing your money, which is held in a brokerage account in your name at Folio Investments, Inc. Swell's portfolios are managed by its portfolio managers.
The platform uses a "rules-based" investment approach. Each portfolio is constructed with two important factors — impact and performance — and follows these steps:
Swell starts by screening each company for a commitment to positive impact across multiple areas of its business (environment, social impact, governance).
Swell researches each company to determine how it derives revenue, making sure it actively delivers impact to the world.
Swell analyzes each company's financial health and stock valuation.
Swell is currently offering six portfolios, all of which represent a unique segment of socially responsible investing and are comprised entirely of stocks and ADRs:
Green Tech — Focused on energy efficiency, building desirable products and making a concerted effort to reduce the pull on the energy infrastructure. This portfolio is composed of 53 companies, including BorgWarner (BWA), Johnson Controls (JCI), and Tesla Motors (TSLA).
Renewable Energy — Focused on companies that are harnessing natural resources (alternative energy sources) to power the world. In this portfolio, there are 64 companies, including Analog Devices (ADI), TransDigm Group (TDG) and Eaton Corp. (ETN).
Zero Waste — Focused on companies that provide solutions for composting, recycling and creating new materials from recycled materials. This portfolio is made up of 37 companies, including Steel Dynamics, Inc. (STLD), FLIR Systems, Inc. (FLIR) and Parker-Hannifin Corp. (PH).
Clean Water — Focused on companies engaged in conserving water, cleaning it up and streamlining systems. This portfolio contains 44 companies, including Albemarle Corp. (ALB), Parker-Hannifin Corp. (PH) and Martin Marietta Materials, Inc. (MLM).
Healthy Living — Focused on companies engaged in food, fitness and new technologies that enable people to live longer, healthier lives. In this portfolio, there are 54 companies, including Align Technology, Inc. (ALGN), Garmin Ltd. (GRMN) and VF Corp. (VFC).
Disease Eradication — Focused on pharmaceutical and biotech companies conducting R&D and developing novel approaches to combatting today's biggest health challenges. This portfolio holds 68 companies, including Abbott Labs (ABT), Becton Dickinson & Co. (BDX), and AbbVie, Inc. (ABBV).
Swell keeps 0.25% of your portfolio in cash, strictly for the purpose of paying the advisory fees. The company does this in order to avoid selling stock each month to cover the cost of the fee. All cash held in your portfolio is in an interest-bearing account, which is also FDIC insured.
Swell Fees
However, Swell investors will pay an annual management fee. Fees on swell accounts are 0.75%. Investors will not incur trading costs, even though Swell will buy and sell stocks on your behalf every quarter. Swell abides by a fiduciary standard which means they must act in your best interest.

Who's it For?
Swell might be the right choice for investors, who do not have huge invest-able funds at their disposal. Being a robo-advisor, it serves green horns and passive investors well. Over and above all these, the firm is an option for those individuals, who have burden for environmental well-being and sustainable use of resources.
Swell Beginners & Passive Investors
Given that stock picking is algorithm-driven, a novice investor or investors who are seeking to circumvent the arduous tasks of portfolio selection and tracking could find Swell an able ally in their investment journey.
Swell Research
While constructing its portfolio based on two important factors, namely impact and performance, Swell uses both financial analysis and its proprietary impact criteria. Thus, Swell's stock screening is a three-step process.
Screen each company for a commitment to positive impact across multiple areas of its business
Research each company screened to determine how it derives revenues and ensuring that it actively delivers impact to the world
As the final step, financial health and stock valuation is analyzed.
The firm has a blog on its website, which deals with many investment topics, its portfolios etc. under the head 'By the Numbers', 'The Stack Up', 'Movers and Shakers' and 'Portfolios.'
Swell Ease of use
Money invested through Swell is held in a brokerage account in the investor's name at Folio Investments, Inc., which acts as custodian to safeguard his assets and to provide clearing and execution of his transactions, based on his instructions. Swell's function is one of an investment advisor.
Funding of a Swell account is done through Plaid, a third-party direct bank link, or through micro-deposits
Swell Tradable Securities
The firm's portfolios consist of publicly-traded companies, which are poised to grow based on important social and environmental trends. The sectors forming part of Swell's portfolio include:
Renewable energy
Green tech
Disease eradication
Clean water
Zero waste
Healthy living
Swell Customer Support
Swell's website has a webpage meant for support. The top right corner of the page has a text box to entire search terms or query and a search button, which when clicked fetches returns for your query.
The page also has a primer for investing, titled 'Impact Investing 101.' The segment is structured as a Question & Answer format. With the answers to each question, the firm provides links to articles on that topic.
Email support is available through the email id Support@swellinvesting.com.
Although the firm advocates contacting via email, it promises phone communication if it is absolutely essential.
Swell Pros & Cons
Pros
Socially Responsible Investing — If you want to add socially responsible investing to your portfolio, Swell could be the way to go.
All-Inclusive Fee — Even though Swell's portfolios are actively managed, there are no trading commissions or expense ratio fees passed on to you.
Low Minimum Account Requirement — $50 makes it affordable for new and small investors.
Cons
Steep Management Fee — The management fee of 0.75% is at the higher end of the robo advisor fee spectrum. Industry standard-bearers Betterment and Wealthfront each charge just 0.25%. However, Swell is a niche robo advisor, so higher fees should be expected.
Individual Accounts Only — At this time there is no capacity for joint accounts.
No 401(k) Rollover Capacity — You'll have to do a rollover with another investment platform.
No Tax Loss Harvesting Function — This could be an issue with capital gains taxes since Swell rebalances your portfolio at least quarterly, potentially involving stock sales.
New Platform — Swell began operating in September 2016 and is still working out the "bugs."
Swell Investing Information
Availability: Nationwide
Minimum Investment: $50
Annual Fee: 0.75% (applied to investments only)
Trading Fee: $0
How To Join Swell
In order to sign up with Swell, you must be a U.S. citizen or resident alien and at least 18 years of age. You will need to provide the following information:
Your name
Your address
Your Social Security number
Your date of birth
Your citizenship/residency status
Your email address
Your employment status
Swell will also ask about your current investment assets, your investment time horizon and your risk tolerance. This is done to establish your suitability for investing in Swell, as well as to meet certain SEC reporting requirements. After you've gathered all of the information above, you can begin signing up!
Create an account on the Swell website.
Link up a funding account.
Fill out preferences to complete your portfolio.
For funding purposes, Swell supports automatic bank linking with more than 1,500 banks. But if your bank is not on the list, it can be added with the use of test deposits. Only savings and checking accounts — not money market funds — can be linked. Generally, it takes four to eight days for your account to be activated and fully invested.
Bottom Line
Swell analyzes global mega-trends to identify themes that offer high impact and potentially high returns. Each portfolio is constructed with two important factors in mind—impact and performance—as Swell blends financial analysis with its proprietary Engaged Impact Criteria. Swell starts by screening each company for a commitment to positive impact across multiple areas of business.
Then they research each company to determine how it derives revenue, making sure it actively delivers impact to the world. Finally, they analyze each company's financial health and stock valuation. Swell is perhaps best used as the socially responsible allocation of a well-balanced portfolio. Unlike other robo advisors, Swell doesn't create a diversified portfolio that invests in different market sectors or different asset classes, like bonds and real estate. It's strictly socially responsible investing.
Definitely check it out so you can start investing for your future and reach your financial goals! Find more Investment Bonuses from our exclusive list!
Interested in more brokerage promotions? See more of the best options below!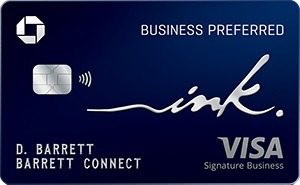 The Ink Business Preferred® Credit Card offers 100k bonus points after you spend $15,000 on purchases in the first 3 months from account opening. That's $1,250 toward travel when redeemed through Chase Ultimate Rewards®.

You'll earn 3 points per $1 on the first $150,000 spent on travel and select business categories each account anniversary year; 1 point per $1 on all other purchases - with no limit to the amount you can earn. Furthermore, points are worth 25% more when you redeem for travel through Chase Ultimate Rewards.

This card does come with a $95 annual fee but does not have any foreign transaction fees.



Learn More About This Card