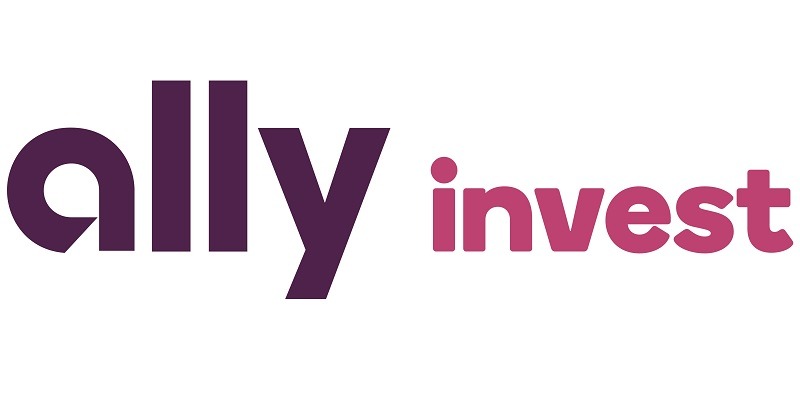 Ally Invest Managed Portfolios is a robo-advisor in which offers automated investing. With this account, all it takes is a $100 minimum investment to get started. You'll simply answer basic questions and Ally's system will determine and create a diversified portfolio of ETFs based on your risk tolerance.
This service is great for those who may want to invest but want an automated approach from a team of specialists – all with an annual management fee of 0.00% – which is definitely competitive.
Why Choose Ally Invest?
Get a portfolio that is made for you & professionally managed by Ally. Ally will take care of an important part of your financial picture so you don't have to. When you work with Ally, you'll get a tailored investment approach carefully monitored by a team of specialists – all for a low, affordable fee that never changes.
No Advisory Fee. With Ally's affordable, straightforward pricing, you can invest in your future while keeping costs low. Their advisory fees are among the most competitive and there's no extra charge if Ally needs to rebalance your portfolio.
24/7 Support. When it comes to your investments, Ally knows you want answers fast. If you have a question about your account you can call or chat with us and one of Ally's knowledgeable specialists will help get you back on track.
Intelligent tools. Ally's award-winning experience puts everything you need at your fingertips. You can check in on your portfolio any time to see how your money is performing or track your goals.
How It Works
Pick an approach and Ally will take it from there. Ally will evaluate thousands of low-cost exchange-traded funds (ETFs) with attributes like stocks, bonds and cash to help effectively diversify your money. You can access your portfolio online to make changes or deposit money, and they'll review your account regularly to make sure your plan stays on track.
You'll simply answer a few questions that will allow Ally to determine risk level & then create an investment plan for you. Once you accept, simply fund your account through a linked checking/savings account.
Ally Invest Managed Portfolio's software then monitors your investments and rebalances them as things change. Ally Invest Managed Portfolio keeps your ETF expense ratios around 0.09%, helping you to keep more of your investments as profit rather than paying expenses.
Create A Plan

Tell Ally about your financial goals and they will recommend an investment portfolio featuring a diverse mix of ETFs aligned to your goals.

Customize Your Portfolio

Move forward with their recommendation or make changes until you find the balance of risk and return you're comfortable with. Then, open an account with just $100.

Track Your Progress

Ally will monitor your portfolio and re-balance your asset allocation, as needed, so it stays true to your investment profile. Check in on it any time to see how your money is performing.
Valuable Service For New / Experienced Investors
This account is best for those who may be new or experienced. Those who will benefit most are:
Those who are beginning and may not fully understand how to invest
Those who are investors but are too busy / do not have time to manage their portfolio
Those who are current Ally Bank / Ally Invest customers
Overall, you're paying a low, competitive fee for a professional experience without having to pay a high advisory fee. In addition, this account gives many options to investors. Ally has you covered if you may want to open an individual / join taxable account, traditional or Roth-IRA, or custodial account. This is definitely a great opportunity for investors at any level to save for the short-term or long-term like retirement.
Bottom Line
Overall, Ally Invest Managed Portfolios offers services much like other robo-advisors. However, there is the lack of tax loss harvesting.Regardless, whether you're a beginner or a an experience investor, this service is great for those who do not have the time or full knowledge to constantly manage their own portfolio effectively. If you're currently a valued customer of Ally or would like to apply, sign up today!
If you are looking for more options, browse our full listing of Brokerage bonuses page here on HMB! For more of what Ally has to offer, see our list of the latest Ally Promotions!
Interested in more brokerage promotions? See more of the best options below!