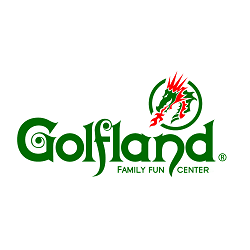 Golfland employees that worked as non-exempt lifeguards may be eligible for a potential award from the California Golfland Lifeguards Wage Class Action Lawsuit! According to the lawsuit, Golfland allegedly failed to properly compensate some of their lifeguards for all hours worked, including overtime pay. Plaintiffs further claim that Golfland had failed to provide accurate payrolls and maintain records under California law. Golfland denies the allegations and maintains that they have properly paid their lifeguards for all hours worked, and that they did not break any California laws, but have agreed to settle the lawsuit to avoid the burden and expense of ongoing litigation. If you're eligible, a potential award will be automatically sent to you, but if you decide to be excluded from this Class Action Lawsuit you have until December 14, 2017!

California Golfland Lifeguards Wage CAL:
Claim Form Deadline: None Listed
Who's Eligible: Anyone who is worked or is working as, non-exempt lifeguards who were employed by Golfland at any of its California locations at any time from Sept. 14, 2012 through May 1, 2017
Estimated Amount: $256.81
Proof of Purchase: None Listed
Case Name & Number: Jackson Stovall v. Golfland Entertainment Centers Inc., Case No. 16-cv-299913, in the Superior Court of California, County of Santa Clara

How to File a Claim:
Head on over to the California Golfland Lifeguards Wage Claim Form.
Read over the claim form to see if you are eligible.
Wait for your potential award!
Bottom Line:
Do you remember vaguely, or vividly, of not being properly paid for your hard work as a lifeguard at a California Golfland? Well then hurry over and read over to learn how to earn a potential award for the California Golfland Lifeguards Wage Class Action Lawsuit. Trust me when I say that protecting lives is hard-work and a humbling experience but sometimes it's nice to get paid appropriately too! If you're eligible for this award, you'll be receiving the award soon enough but if you would like to be excluded from this lawsuit then be sure to send in an exclusion form by December 14, 2017! If you are enticed by this lawsuit but it doesn't apply to you, be sure to look at our full list of Class Action Lawsuit Settlements to see if you may get awarded elsewhere!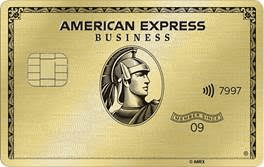 The American Express® Business Gold Card offers 70,000 Membership Rewards® points after you spend $10,000 on eligible purchases with the Business Gold Card within the first 3 months of Card Membership.

You'll earn more rewards: Get 4X Membership Rewards® points on the 2 select categories where your business spent the most each month** (**4X points apply to the first $150,000 in combined purchases from these 2 categories each calendar year.*). In addition, you'll get an airline bonus; 25% points back after you use points for all or part of an eligible flight booked with Amex Travel, up to 250,000 points back per calendar year.*

This card does carry a $295 annual fee, but no foreign transaction fees. (See Rates & Fees)

Terms Apply.