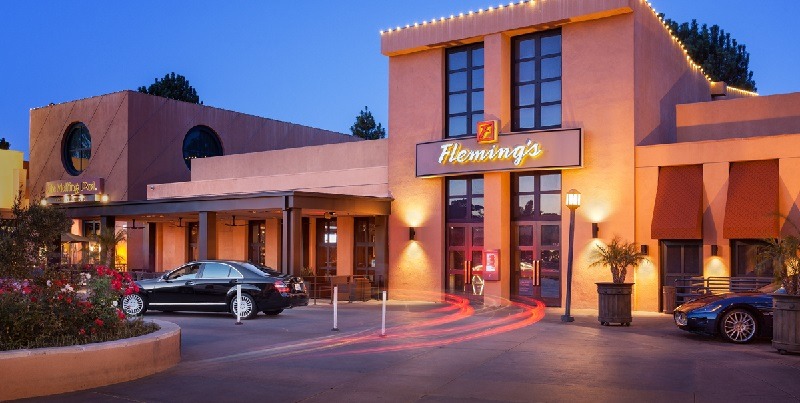 Graduation is soon upon us and what a better gift than treating them out to a meal. Currently, Fleming's Steakhouse is offering a gift card promotion where you can receive a $20 bonus card when you make a purchase of $100 or more in gift cards.
This promotion is good only through June 16, 2019. These gift cards would be an excellent way to celebrate someone's graduation or to help you save money this holiday season. Take advantage of this special offer before it expires!
Fleming's Steakhouse Gift Card Promotion
Promotion: $20 Gift Card W/ $100 Purchase
Availability: must be purchased through Fleming's Steakhouse
Expiration: June 16, 2019
Terms: *Offer valid for gift card purchases ONLY between 4/1/2019 – 6/16/2019. Cards are promotional cards. THESE ARE NOT GIFT CARDS. Promotional cards are not redeemable at time of qualified Gift Card purchase. Promotional Card valid for redemption 5/13/2019 – 7/19/2019. Each purchase of $100 or more in Gift Cards will result in a $20 Promotional Card with valid dates that may vary. Limit one card per visit, per table. No cash value.
How to Earn $20 Gift Card
Head over to Fleming's Steakhouse website
Make a purchase of $100 or more in gift cards through their website
Once you make the purchase, you should receive the $20 gift card soon.
Enjoy your free $20 Gift Card!
Bottom Line
If you are in dire need of a good gift idea, this promotion will for sure help ease your headaches. Currently, if you purchase $100 or more in gift cards through Fleming's Steakhouse, you will receive a $20 gift card. This is a good gift for graduation day.
This offer will only last till June 16, 2019. Be sure to use this promotion while supplies last! For more gift card deals, check out more listings that we have to offer! Check out all the other restaurant gift card deals!