Redbox Instant by Verizon is offering free unlimited streaming videos for 1 month plus 4 free DVD rental credits. There is no cost to join and you can cancel any time. Simply enter your email address to get a unique access code for your invitation. For those who wish to continue their monthly subscription, the cost is $8 per month.
Priced at $8.00 per month, Redbox Instant by Verizon offers a high value subscription package that combines unlimited streaming of thousands of popular movies and four one-night credits per month for the latest movie releases on DVD at Redbox kiosks
To use the free Redbox codes, find a Redbox near you and use the codes or sources below to get your free movie. Visit the Redbox kiosk and enter the promo code during checkout. Below is a list of Redbox codes that will get you a free movie(valid for February 2013). These codes are good one per Redbox account(create more account with different credit card).
Verizon Visa Card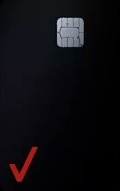 REDBOX (new customers only)
DVDONME
BREAKROOM
DVDATWAG (good only at Walgreen's Redbox locations)
For two free video game rental codes: GAMEKIDS (expiration unknown) and POINTS (expires 2/13/13).

Hot Deal of the Day: Motif Investing is offering $150 bonus when you deposit $2,000 and make 5 trades into your new account. There are no management fees, and no activity requirements. Simply pay the flat transaction fee any time you trade a motif.