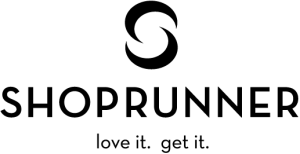 Do you love online shopping and fast shipping? If you said yes to both of those things then you should check out this promotion from ShopRunner. They are currently offering a $10 cashback to targeted members when they make a qualifying purchase at an eligible merchant and then selecting the 2-day shipping method.
This offer is valid until December 17th, 2019. Remember that this offer is targeted towards ShopRunner members only, so sign up today and start connecting with your favorite brands today with this offer!
Editor's Note: If you're not a current member of ShopRunner, you can sign up today for a FREE 1-year Membership! Being an ShopRunner Member comes with many benefits. You'll get access to FREE 2-day shipping from over 100 popular online retailers.
ShopRunner Purchase Promotion
Check Your Email!
Promotion: Get $10 Cashback (Targeted)
Expiration: December 17th, 2019
Availability: At ShopRunner.com
Terms & Conditions: Only existing, selected users are eligible. Your order must be placed and completed entirely online at an eligible ShopRunner partner(no phone orders, no mobile apps, no in-store pickup). Order must be placed using ShopRunner 2-day shipping as your shipping method. ShopRunner will post the cashback to the PayPal account of the qualifying ShopRunner member within 6-8 weeks after the conclusion of the Promotional Period but may delay issuance in its discretion in order to investigate any suspected fraud or violation of the terms of this offer.
How To Get $10 Cashback
Check if you're targeted for this offer sent out via e-mail!
Head over to ShopRunner.com and make qualifying purchases
Place order and choose 2-day shipping method.
Get your $10 cashback via PayPal account 6-8 weeks after promotional period
Enjoy!
Bottom Line
Take advantage of this deal from ShopRunner, where you can earn a $10 cashback after you make a qualifying purchase online. Keep in mind that this offer is valid until December 17th, 2019, take advantage of it while you can! This offer is highly targeted, so check your email to if you're eligible! If you like offers and promotions like this, check out more ways to Save Money!