If you're a business owner, I have good news for you! Bank of America now has a rewards programs for their business customers which is similar to their normal consumer Preferred Rewards program. The Relationship Rewards Program has increased benefits for business checking customers to help grow your business! Basically, the higher your business deposit balances are with Bank of America and/or investment balances are with Merrill Lynch and Merrill Edge are, the better your benefits will be. For more, make sure to check out all of our Bank of America Promotions.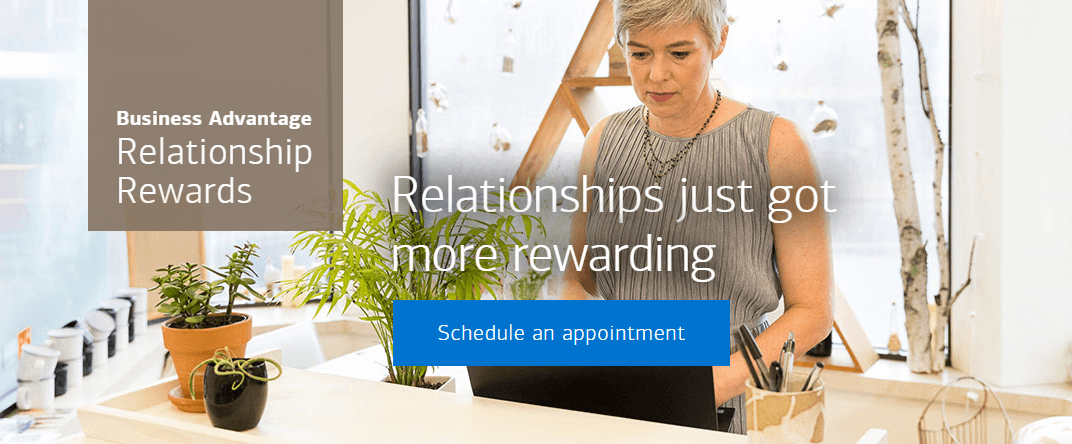 What To Know:
Program Name: Business Advantage Relationship Rewards (BARR)
Expected Launch Date: Early 2018
Types of Rewards: Tiered business credit card bonuses, and more
Tier: Gold, Platinum, and Platinum Honors (same names as with the consumer program)
Program Qualification: You must have an eligible Bank of America business checking account and 3-month average combined business balances of $20,000 or more in qualifying BOA business deposit account and Merrill Edge business investment accounts.
Three Relationship Tiers:
Similar to the personal Preferred Rewards program, the business rewards program also contains three tiers:
Platinum Honors for those who have $100k+ with BofA
Platinum for those who have $50k-$99k with BofA
Gold for those who have $20k-$49k with BofA
Business checking and savings balances count towards your status, as well as investments held with Merrill Edge and/or Merrill Lynch. The terms however, indicate that only the business investments count toward the tier levels. Therefore, it would be difficult for the majority of us to qualify for a meaningful status unless you have a business with high cash reserves or if you shift your other investments over to business accounts.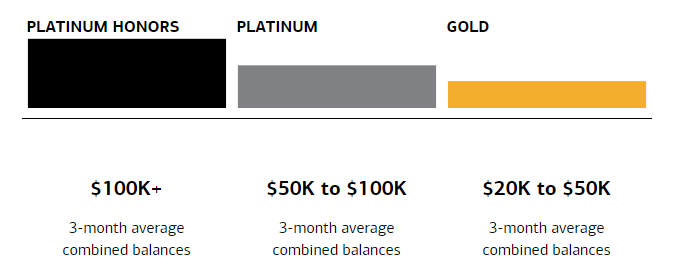 Program Benefits:
Rewards bonus on eligible credit cards: 75% for Platinum Honor, 50% for Platinum, and 25% for Gold
No fees on select everyday banking services, such as inbound wires, stop payments and more
Cash rewards on BofA Merchant Services processing (I don't know what this means)
Interest rate booster on your business savings account (this will probably be an opportunity to earn like .5% APY instead of .03% APY, nothing to get too excited about)
Interest rate discount on certain business loans: .75%/.50%/.25% discount on credit line, term loan, and secured lending; .5%/.35%/.25% discount on auto and commercial real estate loans
Monthly discount on full service payroll fee ($20/$15/$10)
No fee on ATM transactions anywhere (Platinum Honors is unlimited, Platinum is limited to 12, Gold does not have this benefit)
No fee trades (100 per month with Honors, 30 per month with Platinum, Gold does not have this benefit)
Bottom Line: 
It's safe to say that the majority of us aren't running our own businesses which has an average of $100k+ in funds in their checking, savings, and investment accounts, thus it limits who will benefit from the program. However, if you are someone who does run a business with  a large cash reserve may want to consider Bank of America to increase your benefits. Also, remember that it's also possible that you can simply shift over your personal investments into a business investment account. If you don't qualify, check out our full list of Business Bank Promotions for other deals!