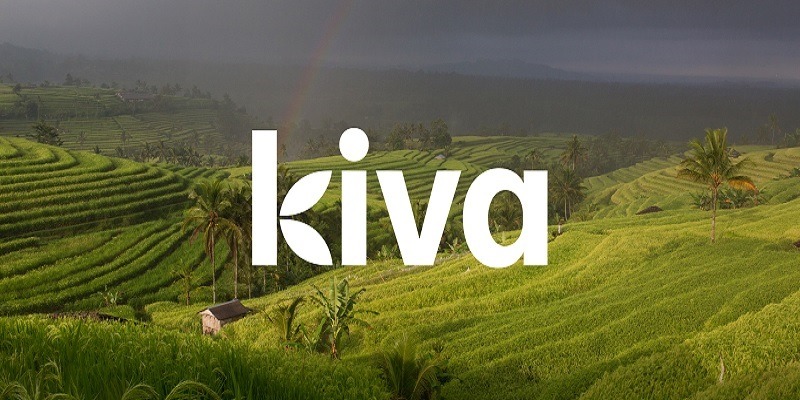 If you are looking for a way to give back, look no further. The PayPal Kiva Promotion is giving customers a chance to Get $25 Credit w/ A Loan of $25 now through June 15, 2019.
All you have to do is log into your PayPal account and head over to Kiva's website. This offer is great for entrepreneurs who need to pay off any loans, or simply to help you start the business of your dreams. Get this offer while it's still available.

Paypal Kiva Promotion
Promotion: Get $25 Credit w/ A Loan of $25
Expiration: June 15, 2019
Availability: Residents of the United States and District of Columbia
Terms & Conditions: Open only to residents of any one (1) of the fifty (50) United States or the District of Columbia who: (1) are eighteen (18) years of age or older (or at least the age of majority in their jurisdiction of primary residence. Loan made on the offer microsite on the Kiva.org platform made through the Kiva landing page designated for the offer in the amount of $25 USD or greater. Starts at 12:01:00 a.m. Pacific Time ("PT") on May 1, 2019 and ends the earlier of (2) 11:59:59 p.m. PT on May 11, 2019 or when the total Reward amount reaches five thousand (5,000) loans. "Redemption Period": Starts at 12:01:00 a.m. Pacific Time on May 1, 2019 and ends at 11:59:59 p.m. PT June 15, 2019. A Kiva credit in the amount of USD $25.00 to make another loan using the Kiva.org platform during the Redemption Period to a qualified borrower registered with Kiva on Kiva's platform and located outside the United States. Proceeds from the loan are not payable to Eligible Participants and are instead payable to the Kiva PayPal Donor Advised Fund. There is a limit of one (1) Reward per Eligible Participant.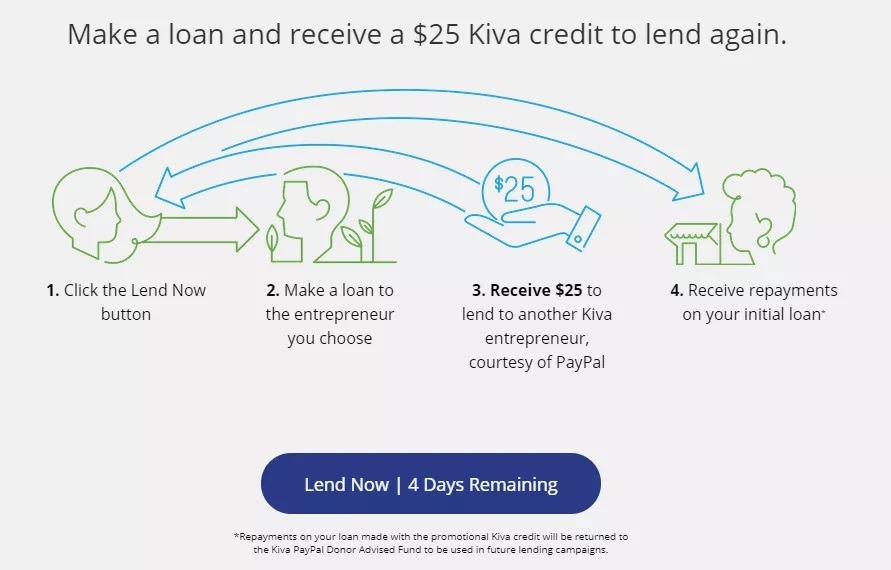 Get $25 Credit
Log into the PayPal Account to see if you've been targeted
Find the Kiva promotion and click "Use Offer"
Click the Lend Now button
Enjoy your $25 credit!
Bottom Line
If you know someone who would enjoy generous $25 donation, check out this PayPal Kiva promotion! Valid through June 15, 2019 you can Get $25 Credit w/ A Loan of $25. 
If you know someone with a good idea, this is the perfect promotion to help them get started while also getting yourself a small gift too! Use this to help out your favorite local or small business and get them to where they need to be. If you like posts like this, check out our list the Best Savings Promotions and Free Food Deals, here on HMB!