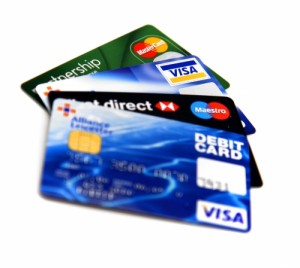 I've received several emails with the question, "What credit card(s) should I get?" There is no one definite answer and it all depends on the kind of person you are. You must ask yourself which categories are most important? Whether you like cash back only? I often suggest get several credit cards and keep them in your wallet to maximize your reward. The list is for all categories and reward preferences. It can be cash back, points, or miles. This will help you determine which credit cards work best for you:
General Purpose:
1.25% Capital One No Hassle Miles – earn 1.25 miles for each dollar spent on purchases with no expiration date on miles and no limit on the miles you can earn.
Groceries/drugstores:
5% Cash Back from AmEx Blue Cash – after $6500 in spending, 5% cash back reward will kick in for gas, groceries, and drugstores. Also, 1.5% cash back for all other purchases.
Gas Credit Cards:
5% Discover Open Road Card – 5% Cash back on first $1,200 in annual gas and auto maintenance purchases. 1% cash back on all other purchases.

5% American Express Costco Business – Straight cash back—5% for buying automobile gas, 3% for eating out, 2% for traveling, 1% virtually everywhere else, including at Costco

3% Chase PerfectCard MasterCard – 6% rebates on ALL eligible gas purchases at ANY gas station for the first 90 days. 3% rebates on ALL eligible gas purchases at ANY gas station after the first 90 days.
Office and Home Supply Stores
Hotels:
3% American Express Hilton HHonors -receive 5 HHonors bonus points for each dollar spent at Hilton Family hotels including Doubletree, Embassy Suites Hotels, Hampton Inn, and more and for eligible purchases at supermarkets, drugstores, gas stations and more. Get 3 HHonors bonus points for each eligible dollar you spend everywhere else. 10000 Bonus points after first purchase.
2% American Express Starwood Preferred Guest – earn one Starpoint for every dollar you spend and double Starpoints® at participating Starwood properties and retail partners.10000 Bonus Starpoints after first purchase.